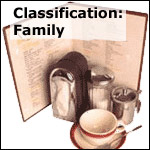 716 6th Ave.
Tacoma, WA 98405
Average Overall Rating:

Average Coffee Refill Rating:

Average Expense Rating:

Review by: MrBreakfast.com Visitor on 1/7/2012


A few years ago, Hob Nob was one of my favorite places to go for breakfast, and it was usually quite packed with people. The last time I was in, we were seated and proceeded to sit there ignored for 10 minutes, without as much as simply being asked if we'd like a cup of coffee, before we simply got up and left, telling the (manager?) on the way out why we were leaving. This was simply the straw that broke the camel's back. This is a neat little restaurant in a great location, evidently with horrible management. Some people should be fired. Service is everything, therefore this place is nothing.
Award Nomination:
Worst Service
Review #22935
Review by: MrBreakfast.com Visitor on 6/7/2011


the food here is great, but the last time we went I brought family from out of town here because I had told them about the amazing bloody mary's. well we walk in, the gal told us to to seat ourselves. so we did, well 10 minutes later she still hadnt came over to our table to take an order. and as we walked out of the restaurant she was at the bar talking to someone she acted like she knew. and she didnt even try to stop us, she was "eh who cares now I dont have to serve them"! and the place was empty, so it wasnt like she was busy! I was very pissed off! and the bad thing is that I live 2 minutes walking distance from this place and the food is really good, but service to me speaks volumes about a business!
Award Nomination:
Worst Service
Review #22530
Review by: MrBreakfast.com Visitor on 1/2/2009


| | |
| --- | --- |
| Coffee Refill Rating: | Doesn't Apply |
The food portions are great and the atmosphere is friendly. The breakfast meals are tasty and very filling a great way to start a day.
Review #15756
Review by: MrBreakfast.com Visitor on 1/6/2008


Short order cook listening and singing to Black Sabbaths' "war pigs" a bit too loud at 8:00AM. Ordered the "Home Made" hash. I've tasted better out of a can! The eggs were ok couldn't do much to screw that up. I will not return to the Hob Knob for breakfast any time soon!
Review #12348
Review by:
rhino
on 2/19/2007


The Hob-Nob is a small and cozy restaurant that serves real comfortable food. The portion sizes are larger than average and the service is usually friendly (although sometimes slow). The coffee mugs are HUGE! And the best kept secret is the fresh sausage gravy that they make daily. Try it on the Country Fried Steak or their biscuits. VERY good!
Award Nomination:
Best Breakfast Ever
Review #9671
To write a review of your own for Hob-Nob,
click here
.
Connect With Mr Breakfast:



Reviews submitted here are meant to pertain to breakfast only. While Mr Breakfast cannot vouch for the validity of each restaurant review, he feels pretty good vouching for the excellent character of the residents of Tacoma, Washington - who are primarily responsible for the review(s) you see above for Hob-Nob.

Just because it looks fancy and tastes great doesn't mean it's hard.
Click here
.