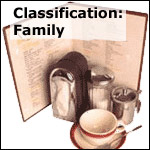 Brevard Rd. near the Farmers' Market
Average Overall Rating:

Average Coffee Refill Rating:

Average Expense Rating:

Review by:
Prideworks
on 5/21/2013


Moose Cafe is a huge beneficary of the local farmers market; they buy and cook local and it shows. The food is excellent and generously served. They have Cat Head bisquits! (big as a cats head) I usually get a childs portion because the bisquits and apple butter they bring you prior to your meal are filling by themselves. The coffee is wonderful and the veggies rock.
Award Nomination:
Best Breakfast Ever
Review #24378
Review by:
thatguy
on 10/10/2011


Okay,so my friends and I went there yesterday and the food was amazing. The service was excellent and quick. The Waiters were very attentive and polite. We all had a great time and when we left, no one left with an empty stomach! We were cracking jokes about how it was like a Hooters for old people, but you know... old customers and Young Waitresses. The Hostess was very hot.
Award Nomination:
Best Service
Review #22708
Review by:
runnergirl
on 2/28/2009


My family has to take trips to the Mayo Clinic in MN. They stopped there to eat.They raved about it. They wanted to take me the next time so we stopped. I loved it. I just couldn't believe the biscuits; huge! The food was great. We stopped there on the way back to eat again. We have tried almost all the lunch/dinner foods. All were great and the staff is very nice. Can't wait to go again!
Award Nomination:
Best Bargin Breakfast
Review #16375
Review by:
gregg52
on 7/7/2008


| | |
| --- | --- |
| Coffee Refill Rating: | Doesn't Apply |
We stopped in for dinner on a recommendation from a relative that lives in the area. We had a good size group and were seated after a very short wait.
This is not a high end place - just good food at a very reasonable price. Our bill was just under $92 (without tip) for eight adults and three youngsters. The portions are big, even the child's portions could feed many adults!
The only bad thing I can say is that they had run out of the baby back ribs - I suffered with the BBQ pulled pork plate. A huge pile of outstanding pulled pork with two sides!! Only two of the four of us that ordered the pulled pork could finish the meat, let alone the sides - believe me we all tried our best!
Efficient wait staff, great food and a good price - this is the place to go.
Review #14143
Review by:
bluemagoo
on 4/23/2008


I first visited this place back in 2003 and our return today was much anticipated. We got there at ~10:20 and the place was 1/2 empty but the food is just as good as ever. I had the chicken fried steak with gravy breakfast special. It came with eggs, grits and one of their very special biscuits with white gravy. The waitress, while not overly friendly, was very efficient and didn't let our coffee cups get below 3/4 full. The food came quickly and everything was excellent. The chicken fried steak was especially good. They give you two biscuits with apple sauce to eat while your waiting but I saved mine to have with my coffee when my main course was done. The waitress even saved my day when I forgot my hat & fanny pack, containing my wallet, as I had wandered off to checkout their gift shop when my wife went to pay the check. It was a good thing I had left her a good tip, but I don't think that really mattered. Two very minor issues are that they don't serve real butter but some kind of margarine like spread and for some reason most of their waitresses were wearing shorts. It wasn't that hot today but maybe its just a comfort issue for them. I hope the owner doesn't mandate that look as it looks a bit silly on some of the older women.
Bottom line: Still a great place to eat in the Asheville, NC area esp. if your looking for southern style food.
Award Nomination:
Best Breakfast Ever
Review #13460
Review by:
mjmike
on 3/1/2007


We had breakfast yesterday, it was great--big biscuits and applebutter. so good we had lunch and dinner that same day. All great, if you like good southern cooking this is the place for you.
Award Nomination:
Best Breakfast Ever
Review #9758
Review by:
bigpostman
on 1/16/2007


I eat at the Moose Cafe about twice a week. They are located right off of interstates 40 and 26. The staff is super friendly and efficient. Where do they get their country ham? It is great. I'm glad my delivery route takes me through Asheville.
Award Nomination:
Best Service
Review #9382
Review by:
clennen01
on 1/15/2007


I travel to Ashville once a week and have found the best country restaurant ever. Great Biscuits, real home cooked food and friendly fast service. If you love good home cooked food this place is for you.
Award Nomination:
Best Breakfast Ever
Review #9377
Review by:
toddfleet
on 11/27/2006


Totally overrated in my opinion. The coffee was good but refils were slow. Portions and prices were reasonable, but quality was average or worse. The gravy and homefries were a total disappointment, this place is OK but ABSOLUTELY NOT WORTHY OF THE GLOWING REVIEWS!
Review #9036
Review by:
walker
on 11/3/2006


A lot of restaurants try to offer down home food. The Moose Cafe does it better then anyone. You can not compare them to the chains. If you like big portions, great food, fast and friendly service the Moose Cafe is the place for you. Come hungry
Award Nomination:
Best Breakfast Ever
Review #8848
Review by:
overeasy
on 9/4/2006


I found this site after visiting Moose twice. The first time was great. The dinner menu is very good if you are interested in bbq and southern sides. The biscuits with either molasses or chunky apple butter were great. Sadly, like a sour second date, our second time was terrible. Instead of during early dinner it was lunchtime. Whatever you do, even if you are a vegetarian, do not get the FARMER'S SALAD. The salad is poor. I have had better salads on an airplane. Bagged rusty iceberg with a couple cuc's and onion, tom. Just lousy. After such a bad salad I figured at least I can eat the biscuits. Well-the biscuits were rubbery and old, from the night before most likely. There was hardly any apple butter left in the dispenser and it was all slimy. The waitress never refilled us on tea, and the service was strained. Too many tables too few waitresses. On an up note-Moose cafe tries very hard to please, as they did offer extra ribs to my friends, who got small portions...but don't order a salad here. Save your appetite and get the ribs or something downhome, like fried chix. My other suggestion is to go on off-peak times to get fresher food and better service. We haven't tried the breakfast, but plan to soon.
Award Nomination:
Most Comfortable
Review #8424
Review by:
bevjack
on 8/18/2006


Just moved here from pricey California, and by luck (overhearing a man at the Farmers Market say he just had the best fried chickin of his life) I found my way to the Moose.
Wonderful fried chicken breast, with two vegetables. I was already so stuffed from that amazing biscuit and apple butter, I had to bring half of my lunch home with me. AND i ordered the blackberry cobbler to have for breakfast the next day. I cannot wait to return to try the other items on their menu.
This is home cooking and prices like I've never seen. I hope they never change their ways!!
Award Nomination:
Best Service
Review #8280
Review by:
eagle29673
on 10/17/2005


Will drive from Greenville SC to eat and go to the farmers market because it is better than here
Award Nomination:
Best Breakfast Ever
Review #6085
Review by:
sawdust8@tm.net
on 6/26/2005


Found this restaurant completely by accident on our way back to MI from GA and are we happy that we did. You can be sure it will on our stop list going back and forth from MI to GA and back again. The food was terrific - we had the country styled ribs barbequed and we were hooked.
Award Nomination:
Best Service
Review #5314
Review by:
khr33498
on 6/24/2004


| | |
| --- | --- |
| Coffee Refill Rating: | Doesn't Apply |
Stopped by the first time Oct 2003 for breakfast/lunch. Best cafe food I had ever eaten and made a return stopover on our way home from the mountains. Great service, view, biscuits w/apple butter, and right off I-40. I decided to make it a MANDATORY pitstop when passing through Asheville.
Award Nomination:
Best Service
Review #3520
Review by:
deb2010
on 2/13/2003


| | |
| --- | --- |
| Coffee Refill Rating: | Doesn't Apply |
Found it in Sept 2002 while visiting the Biltmore, and it was one of the best experiences of our trip! The food was to die for, I still dream about the strawberry cobbler. And the view's great! I'm going to Gatlinburg in March and will be sure to make the trip down to the Moose Cafe!
Award Nomination:
Most Comfortable
Review #1268
Review by:
sweettea
on 12/12/2002


My husband and I stumbled across the Moose Cafe when we visited the Biltmore in May 2002. We stayed at the Biltmore Inn, and while it was nice, we were looking for some good Southern cookin'. I found the Moose Cafe in the phone book and we ate there four times during our three-day stay. We went back to Asheville in September for our anniversary, just for Moose Cafe biscuits, grits, and sweet tea. We both even bought the Moose Cafe t-shirt!! We'll be there in just a few weeks. Have appetite, will travel.
Award Nomination:
Best Bargin Breakfast
Review #1121
Review by:
BotsfordDR
on 12/3/2002


The wait staff were very attentive and accurate.
All the food was scrumptious, although the menu was not designed for vegetarians or people on fat-free diets.
Atmosphere was very "down home." Little gift shop included hard to find items like "moose" pants.
Prices were super compared to the Washington, DC area where an egg mcmuffin would cost almost as much as the Moose Cafe breakfast special.
We loved the restaurant and ate there several times during our visit with family in the Asheville area.
Thank heavens we live about 500 miles away or our waistlines would be nothing but a fond memory.
Award Nomination:
Best Breakfast Ever
Review #1102
Review by:
pbarbee
on 9/13/2002


The food is made fresh daily & the biscuits are wonderful.
Award Nomination:
Best Bargin Breakfast
Review #501
To write a review of your own for Moose Cafe,
click here
.
Connect With Mr Breakfast:



Reviews submitted here are meant to pertain to breakfast only. While Mr Breakfast cannot vouch for the validity of each restaurant review, he feels pretty good vouching for the excellent character of the residents of Asheville, North Carolina - who are primarily responsible for the review(s) you see above for Moose Cafe.

May the force of breakfast be with you.
Click here
.