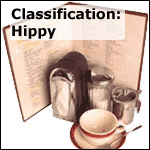 1001 R Street - Sacramento, CA 95814
(916)443-8825 www.foxandgoose.com
Average Overall Rating:

Average Coffee Refill Rating:

Average Expense Rating:

Review by:
MrSpudd007
on 3/24/2011
| | |
| --- | --- |
| Coffee Refill Rating: | |
| | |
| --- | --- |
| Expense Rating: | |
Bangers in the quich was great! Bangers and Rarebit cheese omelet were fantastic! Scones and Devonshire cream are unforgettable. Service is awesome! Try it out and you'll be hooked like my wife and I. Great atmosphere, too. It is also a pub so go there in the evening for a good drought beer.
Review #22250
Review by:
folair
on 11/9/2009
| | |
| --- | --- |
| Coffee Refill Rating: | |
| | |
| --- | --- |
| Expense Rating: | |
went this morning for an omelet and was greeted and served very nicely. the "British" omelet, you'd think, might be something they'd pull out a few stops for and, truthfully, it wasn't bad but it wasn't great. cooked to my specifications (not too done or rubbery) the insides (bangers, red onions and cheddar) were surprisingly tasteless. perhaps substituting their regular sausage links in place of the bangers might've helped give the dish some savoriness. I'm in town for another week and perhaps I'll give them and different dish another shot. and another review.
Review #18512
Review by:
WiltonChick
on 7/31/2009
| | |
| --- | --- |
| Coffee Refill Rating: | Doesn't Apply |
| | |
| --- | --- |
| Expense Rating: | |
This is hands down the best breakfast place in Sacramento. Huge menu, even lots of vegetarian and vegan options. I love the eggs benedict with rarebit sauce. The berry scone with devonshire cream is a MUST, do not miss it! They also have the best bloody marys ever for the 21+ (ask for it spicy!). The atmosphere is also super neat.
Award Nomination:
Best Breakfast Ever
Review #17612
Review by:
LoneTraveler
on 7/6/2009
| | |
| --- | --- |
| Coffee Refill Rating: | |
| | |
| --- | --- |
| Expense Rating: | |
I consider my self a person who lives to eat and not one who eats to live. I was blown away by the service ambiance and history of this place, the food is in a whole other category more than great which makes it all worth while if you have to wait to be seated. Jessica Biel's description of a crumpet on the David Letterman's show is a perfect description of how good the crumpets are at Fox and Goose. If I could come to Sacramento more often, this is where I would have breakfast lunch or dinner.
Thank you to all the great staff, Great Food, Great Service and Reasonable Price; what more can a traveler want?
Award Nomination:
Best Breakfast Ever
Review #17389
Review by: MrBreakfast.com Visitor on 5/26/2008
| | |
| --- | --- |
| Coffee Refill Rating: | |
| | |
| --- | --- |
| Expense Rating: | |
Fox and Goose English Bangers and their whole breakfast menu out of this world. Not sure why I do not go more. I would love to sit down and have breakfast and have the owners tell the group having breakfast the story of beint LOST AT SEA!!
Fantastic they are safe, I can not begin to understand what it felt like to be tossed around with waves,,,no land in sight...for what 19 hours!!! Great you two are safe!!!
Kevin
Award Nomination:
Best Breakfast Ever
Review #13802
Review by: MrBreakfast.com Visitor on 11/17/2007
| | |
| --- | --- |
| Coffee Refill Rating: | |
| | |
| --- | --- |
| Expense Rating: | |
This place has been around since the '75 and inhabits an old paint warehouse. The owner is British, and the pub and restaurant have an authentic feel that reflects his heritage.
The menu is pretty robust for a breakfast place... eggs cooked in a variety of ways, bangers and mash, tofu scrambles, waffles, etc. The coffee is pretty good and gets refilled at frequent interval, and for the young at heart (but over 21) -- you can order a delicious mimosa, bloody mary or beer with your breakfast.
Best feature: the berry scones and davenshire cream. You must try this as a side or with whatever you happen to order. Even since I moved away from Midtown, I'll frequently make the hour drive on a Saturday morning to eat a BBC omelette and an olalaberry scone. Wow!
Award Nomination:
Best Breakfast Ever
Review #11911
Review by:
usmcwm
on 6/17/2005
| | |
| --- | --- |
| Coffee Refill Rating: | |
| | |
| --- | --- |
| Expense Rating: | |
This restaurant is located in the heart of Downtown Sacramento. It's an Irish style pub, with tall ceilings, old-fashioned wooden tables and chairs, and large stained glass windows. It's very rustic and has Irish decor as well as local art made by young children framed along the walls. The customer service is outstanding, and your glass of water/tea/coffee is always kept full! The menu has a wide array of choices even for the pickiest of eaters, especially those on special diets. The chicken apple sausage and crumpets are the best! You are given a lot of food, and the prices are very reasonable! Check it out; it's a lot of fun!
Award Nomination:
Best Service
Review #5269
To write a review of your own for Fox and Goose,
click here
.
Connect With Mr Breakfast:



Reviews submitted here are meant to pertain to breakfast only. While Mr Breakfast cannot vouch for the validity of each restaurant review, he feels pretty good vouching for the excellent character of the residents of Sacramento, California - who are primarily responsible for the review(s) you see above for Fox and Goose.

Just because it looks fancy and tastes great doesn't mean it's hard.
Click here
.