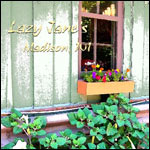 1358 Williamson Street
Average Overall Rating:

Average Coffee Refill Rating:

Average Expense Rating:

Review by: MrBreakfast.com Visitor on 12/28/2011


| | |
| --- | --- |
| Coffee Refill Rating: | Doesn't Apply |
If you like rich, strong coffee, try their French Roast ... one of the best in town. Because their is no table service (you order and pay, seat yourself, then pick up your order when they call your name) -- you take your coffee cup to the register to get a refill. Overall, the best scones in town. Very unpretentious, down-to-earth atmosphere, with an eclectic crowd. Some of the breakfast and lunch entrees are very good, some average. I find most of the staff to be friendly, although usually too busy for a lot of small talk. Overall, the atmosphere, coffee and baked goods more than make up for the other deficiencies, which is why it is a favorite of many locals (including me).
Review #22900
Review by:
arloarlo
on 2/21/2010


| | |
| --- | --- |
| Coffee Refill Rating: | Doesn't Apply |
Their baked treats are very, very good, the cooked breakfasts are usually OK but not stellar. The staff never seems happy, maybe because they are so busy, so I like to go to Monty's not too far away, where the staff is always fun to be around, and the food is wonderful.
Review #19364
Review by: MrBreakfast.com Visitor on 1/26/2009


| | |
| --- | --- |
| Coffee Refill Rating: | Doesn't Apply |
I was not impressed with the food at all. I ordered a scrambled egg dish with cream cheese and chives, which was surprisingly bland. I think if you go to this place, it must be for the scones. I hear they're amazing.
Review #16049
Review by:
tracelc
on 12/20/2008


I like the food and food choices at Lazy Jane's. It goes beyond the typical and I like that. Service is only as good as it can be since it is usually packed and it's counter service, but the staff are friendly even though they're always slammed.
A good place to go when you want a quality breakfast with choices for everyone.
Review #15641
Review by: MrBreakfast.com Visitor on 8/17/2008


| | |
| --- | --- |
| Coffee Refill Rating: | Doesn't Apply |
I always pass by Lazy Jane's Cafe on my morning runs down Williamson Street. I don't believe that I have ever passed it when there hasn't been a line outside the door of eager customers waiting to go in! One of these days, I will stop in and experience all the goodness that I can only imagine the lines are queued for!
Review #14577
Review by: MrBreakfast.com Visitor on 8/18/2007


I happen to know that the person who confronted you about sticking out in the aisle did not realize a member of your party was disabled, and would have done anything in her power to accommadate you. I've always had great service at Lazy Jane's and the food is stellar.
Review #11143
Review by: MrBreakfast.com Visitor on 7/20/2007


This is the place for you if you like scones but the breakfast potatos are served nearly raw. Although there are ramps, there was no seating downstairs and we were told to "go upstairs" but a member of our party can not climb stairs. Three of us squeezed into a table meant for two and we told to leave because were blocking the aisle. Since we had already ordered food, and had spent over twenty dollars, we felt that we should be able to finish our meal.We asked to see the manager was was told that she was busy "taking care of her regular customers". Two of our party were Madison residents and had been to the place many times but I guess it was not enough to even have the manager resolve our issue. In thirty years as a Madison resident I don't remember a more rude treatment in a restaurant in the city. An arrogant and snobbish staff is not the way to go. No effort was made to made to make our party comfortable.
Award Nomination:
Worst Service
Review #10890
Review by: MrBreakfast.com Visitor on 2/26/2007


| | |
| --- | --- |
| Coffee Refill Rating: | Doesn't Apply |
This is one of my favorite places for weekend brunch, but be prepared - they don't serve anything but brunch on the weekends. their lemon cream scone is the best I've had - but they're often out by the time i get there (i like to sleep in). it's definitely comfort food with a creative touch. today i tried their lunch for the first time and the grilled cheese with avocado and tomato was as amazing as it sounds (sourdough rye completed the perfection). the cream of tomato basil soup was definitely made of fresh ingredients. and they had 2 lemon cream scones left so i snagged one for sure! some may not like the service style but i find it very charming. you order at the counter and then find a seat after grabbing utensils, beverages, condiments. then they call your name out and you go pick up your own food at the kitchen window. we often bring out of town guests here on the weekends.
Award Nomination:
Best Breakfast Ever
Review #9730
Review by:
Marciado
on 2/28/2005


Crowded on a Saturday morning, but that's because it is very good. Food is much better than service.
Review #4589
Review by: MrBreakfast.com Visitor on 2/26/2005


No written comments from submitter.
Review #4579
To write a review of your own for Lazy Jane's Cafe,
click here
.
Connect With Mr Breakfast:



Reviews submitted here are meant to pertain to breakfast only. While Mr Breakfast cannot vouch for the validity of each restaurant review, he feels pretty good vouching for the excellent character of the residents of Madison, Wisconsin - who are primarily responsible for the review(s) you see above for Lazy Jane's Cafe.