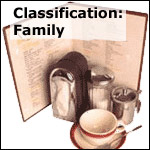 Very close to I-84 exit 210.
Average Overall Rating:

Average Coffee Refill Rating:

Average Expense Rating:

Review by:
JanFun
on 11/26/2012


What a horrible experience. We were there when they were not busy but still waited 10 minutes to be seated and another 20 to be waited upon. The server was very inexperienced. When the food arrived the specialty pancake order was wrong(they said they had a new cook who was still learning) one of the breakfasts was served without the ham(we never did get it) and after we were served, we were ignored. Not one coffee refill. All this for less than average food. No Thanks.
Award Nomination:
Worst Service
Review #23781
Review by: MrBreakfast.com Visitor on 5/18/2010


Restaurant half empty, but they could not get us seated for 15 minutes. Food served slowly and incomplete, without dipping sauces or toppings on the baked potato. Could not flag anyone to bring these items. No one working there seemed experienced. All were running around in circles. I thought they had just opened yesterday, but understand they have been there 10 years. UNBELIEVABLY BAD EXPERIENCE!!!!!!!!!!!!!!!!!!
Review #20069
Review by: MrBreakfast.com Visitor on 1/6/2010


It took forever to get the food that was not good, service was really bad, seems the people that work there have better things to do than get you the food you ordered, this isn't the first time this has happened,we go there every now and then, thinking it will change, but last night was the last time we will go there.Denny's is far better.
Review #18956
Review by: MrBreakfast.com Visitor on 7/16/2004


This review might be a little outdated since I haven't visited this location since August 2003, and I come from the east coast where Shari's doesn't exist.
The service we received was absolutely horrible. It took over an hour to serve 4 breakfast orders when the restaurant didn't even seem crowded. It seemed that half of the items on Shari's abundant menu were "not available." The server, who was obviously stressed and irritable, explained that there was a "cooking strike" in the kitchen which was causing the delays in food delivery. Each person's order was prepared wrong (not a "minor eggs over medium vs. eggs over easy", but rather "I ordered pancakes, not steak") The prepared food was of the poorest quality I had ever seen in a breakfast establishment. I sent the Shari's corporation a note criticizing the lousy service. Next time I travel to the Northwest I will certainly avoid this place.
Award Nomination:
Worst Service
Review #3613
Review by:
k1kasper
on 3/27/2003


The service definitely leaves something lacking. It seems like all of the employees are disgruntled or cranky. Some of the food is merely OK, some is pretty good. The only reason I go to Shari's is when I'm craving Eggs Benedict, as they are the only restaurant in town with this item on the menu.
Award Nomination:
Worst Service
Review #1457
To write a review of your own for Shari's,
click here
.
Connect With Mr Breakfast:



Reviews submitted here are meant to pertain to breakfast only. While Mr Breakfast cannot vouch for the validity of each restaurant review, he feels pretty good vouching for the excellent character of the residents of Pendleton, Oregon - who are primarily responsible for the review(s) you see above for Shari's.

Check out our favorite vintage recipes from old magazine ads and recipe cards.
Click here
.