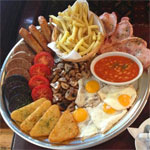 Full Irish Breakfast
4 Irish sausages aka bangers
4 slices of Irish bacon aka rashers
1 8-ounce tube of black pudding
1 8-ounce tube of white pudding
4 large eggs
4 small tomatoes - cut into quarters
4 boiled potatoes - cooled and cut into 1-inch cubes
1 can of Irish beans
white pepper and salt to taste
Irish butter
grated Dubliner cheese (optional)
Irish brown bread aka brown soda bread
First some definitions:
Irish sausages
are usually made from pork or a combination of pork and beef. Most also contain some amount of rusk, a twice-baked bread product. Irish sausages are larger than traditional American breakfast sausages and smaller than German Bratwurst. The term
banger
refers to a sausage's tendency to burst or explode out if it's skin when it's grilled or fried.
In Ireland (as well as England and Australia), slices of bacon are referred to as
rashers
. Unlike the even strips of bacon found in the U.S.,
Irish bacon
is usually round and could be thought of as a fattier version of Canadian bacon. It's often made from the back meat of a pig - in contrast to U.S. bacon made from the pork belly. The Irish tend to cook their bacon with a ham steak methodology. They consider it done when it's fully cooked through and browned. Crispy American-style bacon would be considered out of place in a traditional Irish breakfast.
Black pudding
(sometimes called
blood pudding
) is a soft-texured sausage made from the cooked and congealed blood of pigs or cattle (and to a much lesser extent that of sheep or goats). The blood is mixed with fillers like pork, beef, fat, oatmeal, bread, potato or barley to create a familiar sausage constancy.
White pudding
is basically black pudding without blood. The puddings are usually sold in tubes akin to tubes of sausages found in the U.S. As part of a traditional Irish breakfast, both black and white puddings are usually sliced and then grilled or fried.
Irish beans
are essentially baked beans and are usually labeled as such on cans. Both Irish baked beans and U.S. baked beans contain a tomato sauce element, however Irish beans are usually less sweet due to the lack of brown sugar included in most American baked beans. Baked beans on toast is a quick breakfast favorite in both Ireland and England.
The term "
Irish Butter
" is fairly meaningless beyond national pride. If specified, it usually refers to a premium butter with a higher fat content which results in a richer flavor and creamier consistency. While such premium butters can be found in nearly every nation under a plethora of names, there are some that say butter produced in Ireland has a distinct flavor because the green grass of Ireland that feeds their milk-producing cows is somehow better than grass found in other parts of the world.
Dubliner cheese
is an aged white Cheddar made in Carbery, Ireland. Named after the Irish city of Dublin, it has a ting of sweetness and a slightly firmer texture than the yellow-orange Cheddar cheese common in the U.S.
Irish brown bread
is basically a quick rustic wheat bread made with baking soda as a leavening agent. It's made in the form of loaves, rounds or scones, or as a triangular flat bread referred to as
farl
. When made with white flour only, this bread is referred to as
soda bread
.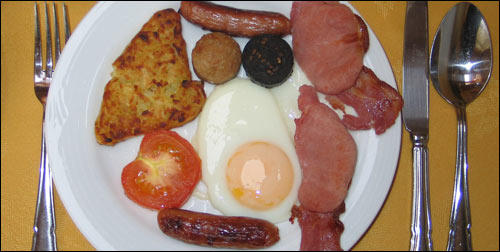 Now the recipe:
Preheat oven to 250 degrees.
In a large frying pan over medium heat, melt about 2 Tablespoons of Irish butter.
Fry the Irish bacon until cooked through and browned - but short of crispy. Remove from pan, place on stacked paper towels to remove excess fat. Transfer to two heat-resistant serving plates. Place in oven to keep warm.
Place the Irish sausages in the frying pan and cook until done and nicely browned. Transfer to oven to keep warm.
In a small sauce pan over medium heat, warm the baked beans.
Slice the puddings to a thickness of your liking and begin frying in the frying pan. Add the potatoes. After a couple minutes, add the tomatoes. Continue to cook and flip until all ingredients are nicely browned. Transfer to the serving plates in the oven.
Finally, fry the eggs to your liking. Top with gated Dubliner cheese if desired and season to taste.
Remove plates from oven. Transfer the eggs to the plate along with a generous scoop of baked beans.
Serve immediately with Irish brown bread.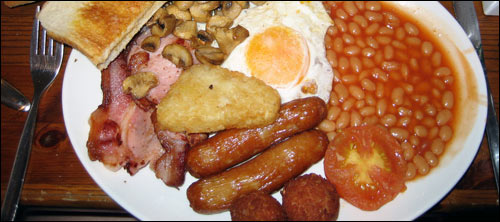 A detailed description of a traditional Irish Breakfast along with a complete recipe.
Mr Breakfast would like to thank
Mr Breakfast
for this recipe.
Comments About This Recipe
What do you think of Full Irish Breakfast?
Overall Average Rating =

(out of 5)




From Charro
Heat the oven 250 degrees to keep it warm?! You will get it overdone. Better 80 degrees, don't you think?

Comment submitted: 8/27/2019 (#20841)



From Grammahawaii

Wow, what a big heavy breakfast! No fruits, and not very healthy!

Comment submitted: 4/27/2016 (#19893)



From OneHitWonder
In the US, you can only get either one sausage or one piece of bacon! Not the two together anymore. Boo hoo! No beans either. And black pudding? They never heard of it. Their bacon is like our streaky bacon not back rashers. Eggs are eggs. There is no wheat bread. They load white dough with brown sugar and corn syrup to make it brown but it sure ain't soda bread or wheat ! Tea.... gotta stop or I'll be in tears. I miss food from home.

Comment submitted: 4/18/2015 (#19373)



From Traveling

Will be traveling to Ireland this Easter. Apart from the puddings, it sounds like a copy of the full English Breakfast... My wife likes to make something similar for Sunday brunch.

Comment submitted: 3/24/2015 (#19334)



From spencerinperu
Been a few years since I was back in Ireland and do miss the classic breakfast. But they forgot about the Irish Coffee chased with a few pints of the famous dark liquid vitamins? Here in Peru, we will try to copy it for tomorrow's St. Pats here.

Comment submitted: 3/16/2015 (#19326)



From Kim Beans

I spent some time in Ireland last fall and loved the breakfast beans! I've been searching for a recipe since. Can someone point me to the recipe for the beans pictured in this article?

Comment submitted: 3/1/2015 (#19301)



From candi
I do not like blood pudding... not healthy or beneficial in any book. However, I do have fond memories of family breakfast:D

Comment submitted: 2/18/2015 (#19274)



From Erik e.
Dubliner cheese = One of the best cheese made! Watch out or I,ll whack you with my Shillelagh! Also Bangers got their name as the English butchers would add water to the meat before putting it in the casting to make more money. As it fried the steam would bang, pop, etc. Also... "Irish D." is right about corned beef not being common to Irish in Ireland, only across the pond in the U.S. Brine pork is what we like. Irish started eating corned beef when they could not find any brine pork in the U.S. By the way, when I was in my teens I could eat that any feel fine, now that I am well over 50 I get full just looking at it!

Comment submitted: 7/29/2014 (#18945)



From Greenite
I get mine at Westbury Farms in Norwood, Mass. on Route 1 and in Walpole. Mass. off Route 1A. They sell this breakfast for about 10 bucks plus coffee. This is a rib sticking meal!

Comment submitted: 11/24/2012 (#14903)



From Irish Lass
The most AWESOME breakfast ever!

Comment submitted: 9/18/2012 (#14450)



From Irish D.

A lot of the Irish food section is slightly wrong. I live in Ireland and have never once in my life had bananas and bacon or seen anyone else have it either. A very popular banana dish is the banana sandwich (brown bread with mushed up banana). "Irish oatmeal" is called porridge and the only time a sausage is called a banger is when it is in the popular ENGLISH dish of bangers and mash. By the way corned beef is not at all common and also not Irish.

Comment submitted: 6/2/2012 (#14003)



From Mally
Irish breakfast! Oh yeah! Best breakfast in the world.

Comment submitted: 5/31/2012 (#13993)



From Tony

The best breakfast in the whole world. I love it!

Comment submitted: 5/12/2012 (#13902)



From NI Girl
It's not an Irish Breakfast without potato bread.

Comment submitted: 2/20/2011 (#12163)



From paddy
You missed off Potato Bread - and your photo shows a school boy error: never put beans next to eggs - opposite sides of the plate. Otherwise, good recipe!

Comment submitted: 2/13/2011 (#12121)



From cure-ee-us

Whoa! Is that really what they have for breakfast in Ireland? That meal is massive. Would this just be for a special breakfast or for all the time?

Comment submitted: 6/6/2010 (#10622)



From cammy
The best breakfast in the world and the number one reason to visit Ireland.

Comment submitted: 4/26/2010 (#10386)



From Mike
Always the best breakfast after a long night out. I used to pay my Irish buddy to make it for me on Sunday mornings...

Comment submitted: 4/24/2010 (#10368)





From ambeezie (Team Breakfast Member)

Can you get all of this at a grocery store?

Comment submitted: 10/26/2009 (#8908)



From CathalDub

Dubliner cheese = Cheap & Yuck

Comment submitted: 6/15/2009 (#8285)



View all 21 comments for this recipe.



---
Connect With Mr Breakfast: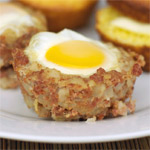 Meal In A Muffin Pan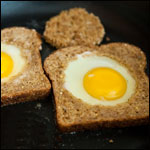 Egg In The Hole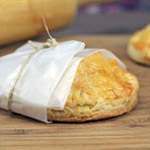 Breakfast Hand Pies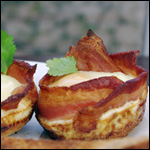 Bacon Breakfast Cups

Check out our favorite vintage recipes from old magazine ads and recipe cards.
Click here
.