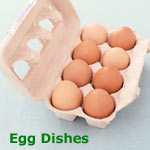 Banana Eggs
3 eggs
1 banana
1 teaspoon cinnamon
1 pinch salt
1 teaspoon butter
1. Preheat skillet over medium heat while preparing food.
2. Place eggs, banana, cinnamon and salt in blender and blend until smooth. (You don't want any chunks of banana floating around)
3. Melt butter in skillet and add egg mixture.
4. Cook until eggs begin to set and flip. Cook until fully set and enjoy with toast.

My children LOVE this breakfast and ask for it anytime they see bananas in the fruit bowl. Of course, I quadruple the recipe for our family. Sometimes we will add shredded coconut, vanilla, nutmeg or even top with chopped pecans.
Mr Breakfast would like to thank
5boys2girls4now
for this recipe.
Comments About This Recipe
What do you think of Banana Eggs?
Overall Average Rating =

(out of 5)




From Banana H8r
I tried it without the banana and it was better just as eggs.

Comment submitted: 4/19/2020 (#20943)



From Ginger
This was fun! Basically a simpler banana pancake minus the flour, pretty healthy too!

Comment submitted: 1/15/2019 (#20707)



From Salmoni
| | |
| --- | --- |
| Rating (out of 5): | |

I assume little kids are better for this recipe than my wife and I... :-(

Comment submitted: 2/9/2014 (#17305)



From explorerdog
My 2 year old old loved it... ate more eggs and banana this way. I use 5 eggs, 2 bananas and some cinnamon and salt because that's what I had. Mixing in mixer blender, it was hard to get all chunks but didn't matter. Because as others have said, they're hard to flip. I poured silver-dollar sized mini pancakes on medium-low heat. Use enough butter so they won't stick - as if making an omelette. You know your own pan. I used 1 Tablespoon or less of butter per batch in 10" skillet. Doesn't take long but for sure ready to flip if bubbles are starting to form throughout, like judging pancakes. Scrambled/omelette style is thicker, more like eggs, and does not taste as sweet or as good. Pancakes are more labor intensive but worth it to have kids eat it. Good way to use up a banana. They're like sweet, buttery banana mini-crepes. Thanks for recipe.

Comment submitted: 8/25/2013 (#16287)



From SunnySue
I tried this recipe today using 1/2 teaspoon of cinnamon. Baked batter in muffin tins. Buttered the tins, cooked up bacon, put one slice of bacon around the inside of the muffin tin and poured in the batter. Baked at 400 degrees for 17 minutes. Delicious! Next time I will increase cinnamon and use more butter to grease the tins. There was a bit of batter left over so I tried frying it up in skillet. I would enjoy it in pancake form also. When made as pancakes, smaller size is easier to turn over! Overall, a great recipe!

Comment submitted: 3/11/2013 (#15351)



From KathyKitchen
Delicious, surprising, not quite pancake and not quite eggs; most similar to a sweet omelette. Delicate to turn. My 88-year old father liked it with maple syrup. Healthy! Nice variety for breakfast. Good quality, fresh cinnamon adds a rosy color plus health benefits. Thank you! The only point off was because it's hard to flip over.

Comment submitted: 9/9/2012 (#14392)





From MaryRose (Team Breakfast Member)
I left some banana chunks in, and used only egg whites and no butter or salt. I was originally planning on using some sugar free syrup, but when I tasted how sweet they were, I didn't even bother!! Will be making this over and over again!! Will also try with pureed spinach like someone else mentioned!

Comment submitted: 8/31/2012 (#14332)



From Somalia
Delicious, different and comparatively healthy.

Comment submitted: 7/8/2012 (#14144)



From elm
I loved it! My 6 year old son, not so much. However, we will try this banana eggs recipe again, with a few tweaks.

Comment submitted: 3/22/2012 (#13705)



From JinL.A.
This was an interesting way to change up the normal scrambled eggs. It gave me a way to use up a banana that was about to go bad. I think a whole teaspoon is too much cinnamon though. I would have cut back a little. Spreading some peanut butter on it as someone suggested wasn't bad either.

Comment submitted: 3/18/2012 (#13693)



From jhing
Awesome. I'm a pretty learner for my kids I know they would love it.

Comment submitted: 3/25/2011 (#12348)





From equable (Team Breakfast Member)
It does kinda turn out like a pancake. You can put peanut butter on it at the end, let it melt and fold it over. Gives you a little savory with it.

Comment submitted: 12/11/2010 (#11694)





From chefgirl74 (Team Breakfast Member)
It turned out an odd greyish color with some brown bits (probably the carmelization of the banana sugar). It tasted wonderful and paired nicely with some salty cottage cheese for that sweet/savory breakfast!!

Comment submitted: 11/8/2009 (#8999)



From DV
This is very similar to a gluten-free banana pancake recipe I found. You put banana, eggs, cinnamon (and walnuts are optional) in the blender. You can use butter in the pan, but I usually use coconut oil. These are very tricky to flip, so they get crumbly, so it takes practice. You can put honey on top as a syrup and garnish with a little bit of plain yogurt. Absolutely delicious!

Comment submitted: 11/7/2009 (#8988)



From diggity
All hail this recipe. It's delicious. The name sounds weird... banana eggs... but if you describe it as the most basic of banana pancakes, which it is, it sounds more appetizing.

Comment submitted: 10/19/2009 (#8869)



From fun4kidz
I had a hard time flipping it all and then it stuck to the pan and I ended up trying to scramble it. Next time I will try baking it.

Comment submitted: 8/22/2009 (#8585)



From CaseyG
I love this recipe, except I add about 1/2 cup of spinach to make the eggs green... nope, no kids, just like the extra veggies and beautiful color!

Comment submitted: 7/16/2009 (#8411)





From dan_and_ashley (Team Breakfast Member)
Easy to make, kids like it, I liked it, just looks funny.

Comment submitted: 7/11/2009 (#8381)



From Yuka
Interesting... I might try baking it next time.

Comment submitted: 5/14/2009 (#8109)



From nurseminako
Hi! My sister-in-law made what she called banana pancakes (simply a 1 egg to 1 banana ratio with no other ingredients) and I was looking for a variation (had a little banana left over from making banana bread).

This is pretty good - more eggy - which I prefer. The cinnamon gives it an odd color, but that's OK. My 3 year old (who would give this a 5) & I like this recipe, although my husband & 6 year old do not.

I think I would like to add some nuts next time, or maybe a little vanilla, like you suggested.

Comment submitted: 2/26/2009 (#7664)



View all 23 comments for this recipe.



---
Connect With Mr Breakfast: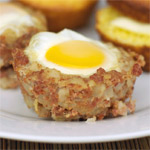 Meal In A Muffin Pan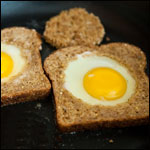 Egg In The Hole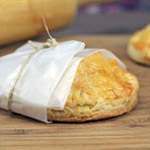 Breakfast Hand Pies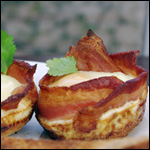 Bacon Breakfast Cups