A Week Of Oatmeal And Smoothies
A big part of my job as Mr Breakfast is testing recipes that people have submitted to the site over the years. I love it, but I often find my diet confined to 4 major food groups: eggs, cheese, pancakes and bacon.
Every now and then, I need to hit the reset button on my nutritional intake. As a rule, I try to squeeze a healthy breakfast of whole grains and fruit between each indulgent breakfast. But sometimes you'll read a post here about donuts. That usually means I had a few consecutive mornings of overindulgence. Such was the case recently.
To get back on track, I spent last week having a different kind of oatmeal and smoothie every morning. I chose 14 recipes from the site that I'd hadn't tested yet. I tried to create a menu with a wide range of flavors so the week would be exciting and fun (words not always associated with oatmeal).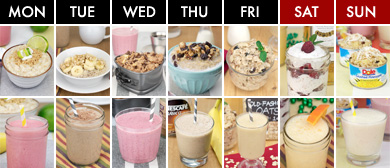 It was a great week. I was reminded that oatmeal doesn't need to be boring or routine. My beliefs about smoothies being amazing… totally reaffirmed. Who doesn't love a recipe whose only instructions are to throw everything in a blender. I feel energized, a little leaner and ready to take on the deliciously difficult task of having to eat omelets and pancakes this week.
Take a look at my menu. Hopefully, you'll find a recipe or two you might like to try.
Monday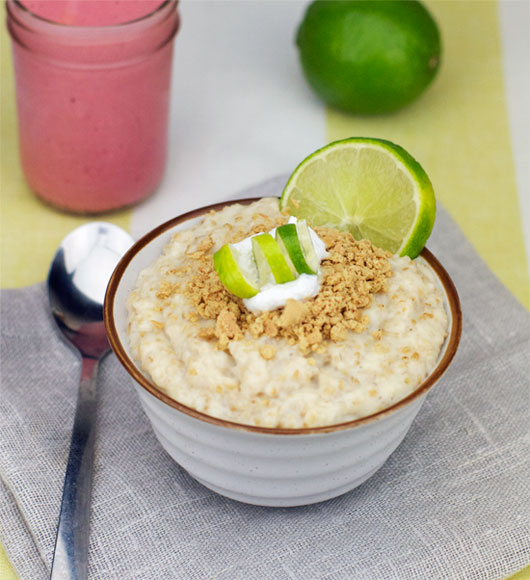 Key Lime Pie Oatmeal – This steel-cut oatmeal dish tastes a lot like key lime pie because it contains many of the same ingredients including fresh lime juice and crumbled graham cracker.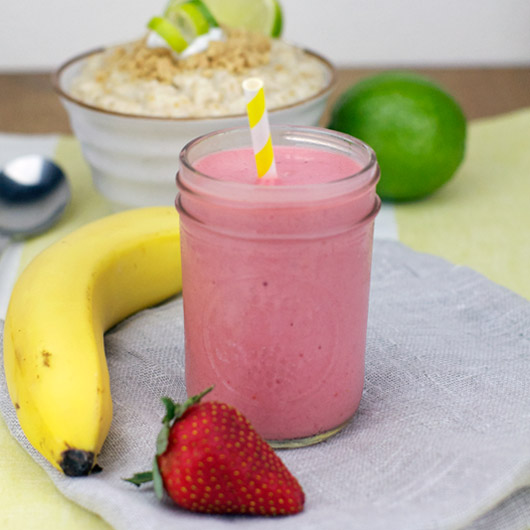 Honey Banana Breakfast Shake – This is a very basic fruit smoothie featuring bananas, strawberries and noticeable notes of honey.
Tuesday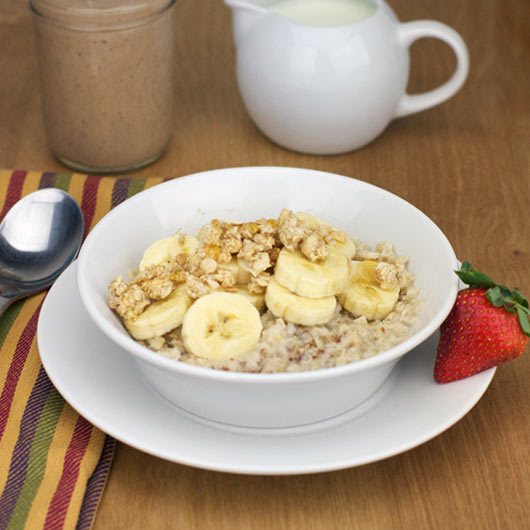 Banana Honey Flax Oatmeal – This recipe uses Old Fashioned oats and gets its flavor from bananas and honey with a nutrition boost from ground flax seeds.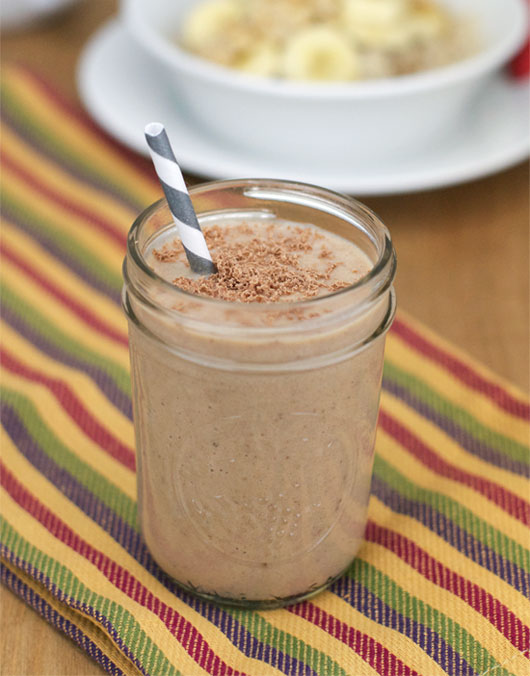 Choco-Peanut Banana Shake – Three great tastes that taste great together! This smoothie contains peanut butter and cocoa powder. The flavor might remind you of a shake you'd have for dessert. Wheat germ adds extra nutrition.
Wednesday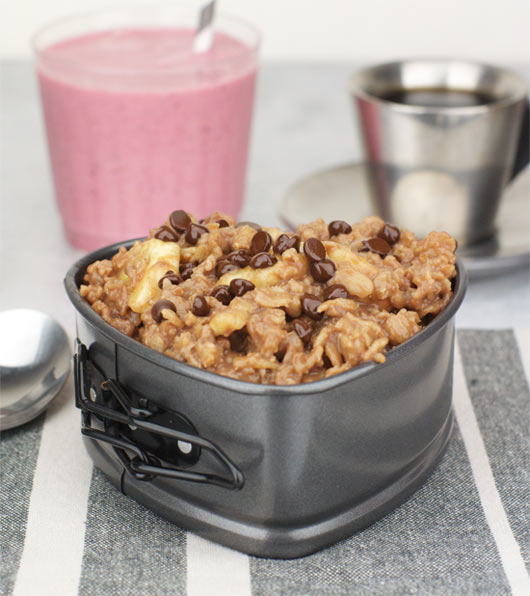 Chocolate Hazelnut Banana Oatmeal – A couple of tablespoons of Nutella adds chocolate flavor to these Old Fashioned oats. A few chocolate chips add even more!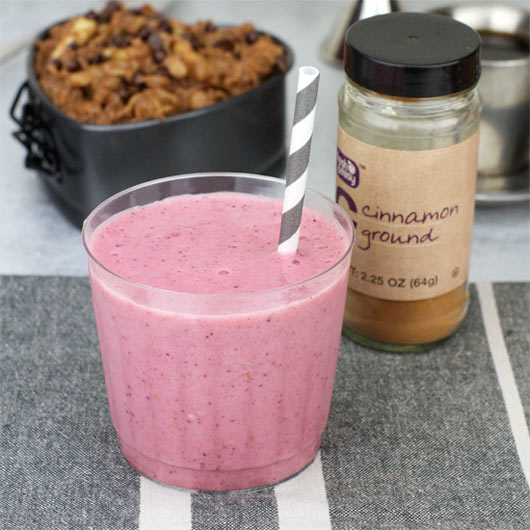 Cinnamon Smoothie – This smoothie has a little of everything: banana, raspberries, blueberries, orange juice, vanilla, etc. A pinch of cinnamon gives this one an almost candy-like essence.
Thursday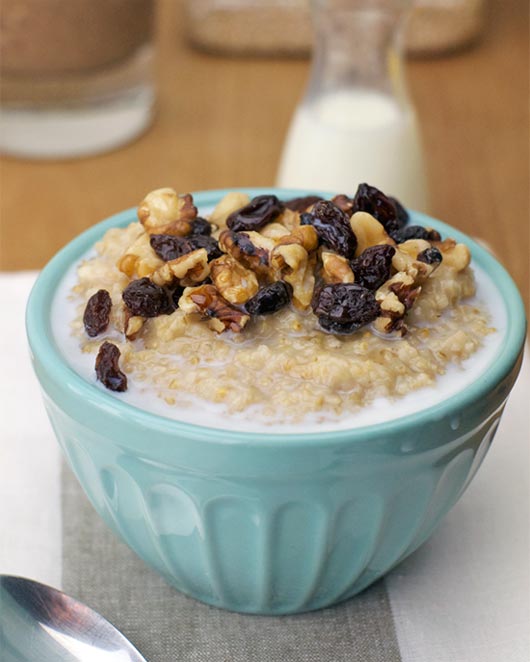 Sweet Scottish Oatmeal – This recipe uses steel-cut (aka Irish or Scottish oats) flavored simply with modest amounts of butter and brown sugar. I topped mine with raisins, walnuts and a splash of cold milk.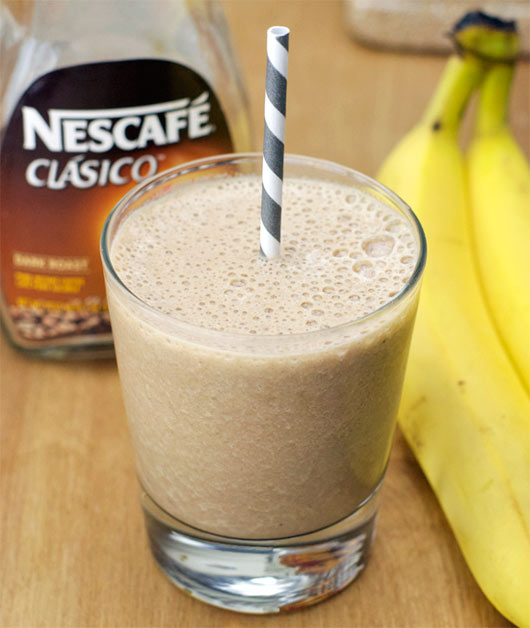 Banana Coffee Smoothie – For this smoothie, you're supposed to use coffee flavored yogurt, but you can also use plain or vanilla yogurt and stir in instant coffee crystals. That's what I did.
Friday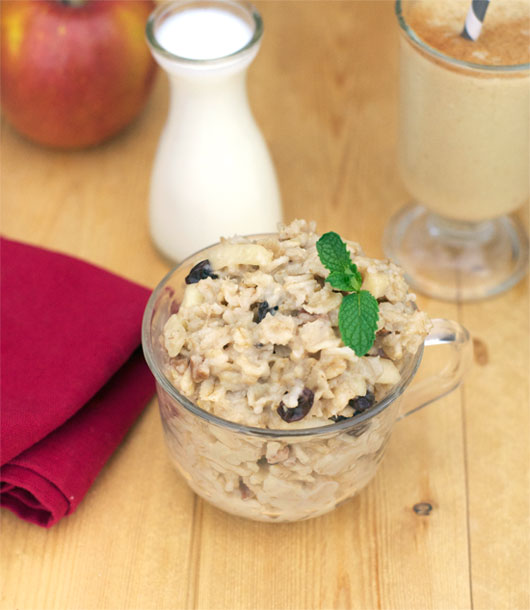 Maple Apple Raisin Oatmeal – This oatmeal is made from Old-Fashioned oats. There are pieces of apple and raisins in every bite. For more taste and texture, I added a few chopped pecans.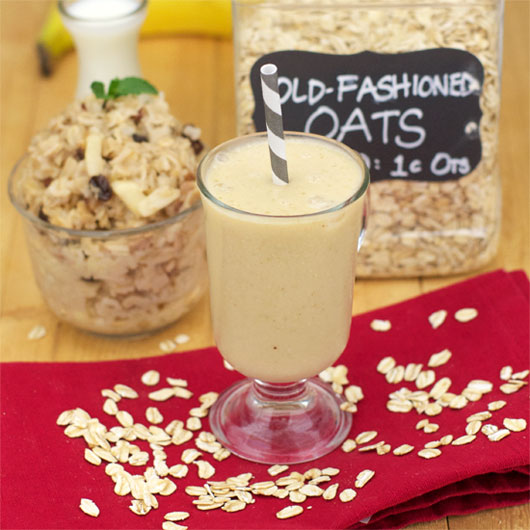 Oatmeal Smoothie – For a double dose of heart healthy oats, try an oatmeal smoothie. The blended oats make the smoothie thicker without really effecting the taste. The drink pictured above was pretty good. I personally prefer a recipe I tested last year called Banana Oatmeal Smoothie.
Saturday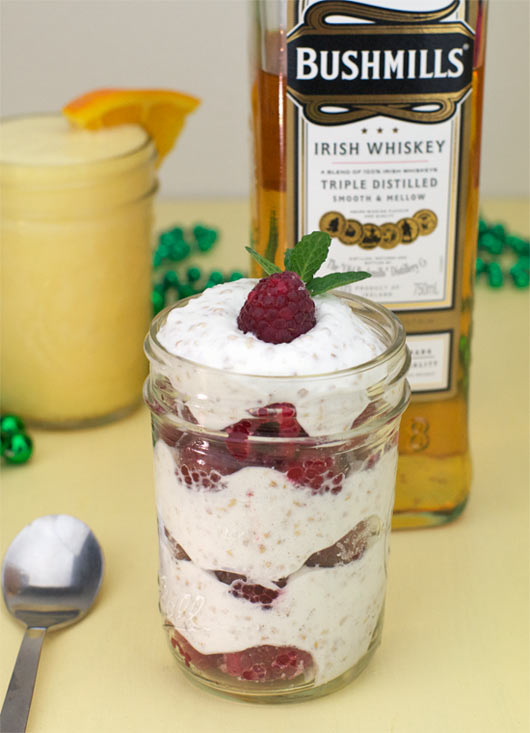 Curach (Irish Honey Cream Oatmeal) – For the start of the weekend, how about a shot of Irish whiskey in your oats. Steel-cut oats are toasted and added to whipped cream that's been flavored with the whiskey and honey. Then, fresh raspberries are added to make a fruit parfait.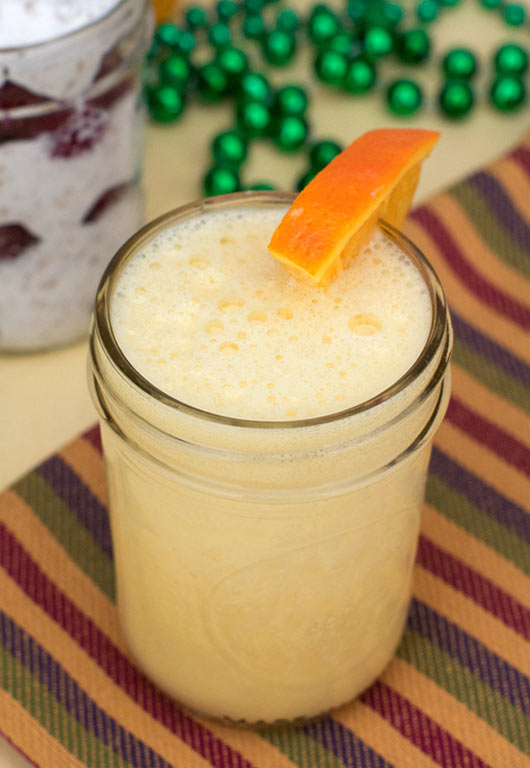 Easy Orange Smoothie – This smoothie reminded me of an Orange Julius. If you've ever had one, you know that's a good thing. This one uses orange juice concentrate instead of fresh juice.
Sunday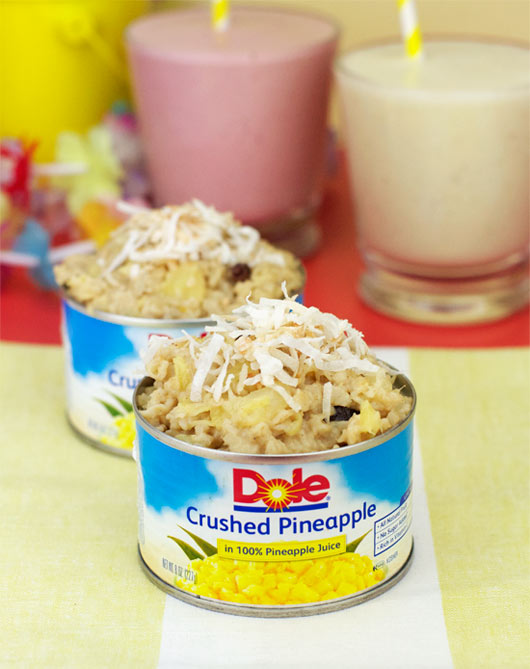 Pineapple Coconut Oatmeal – To close out the week, I went tropical… a taste of the islands in a bowl (or in this case… a tin) of oatmeal. Toasted coconut is used as a garnish.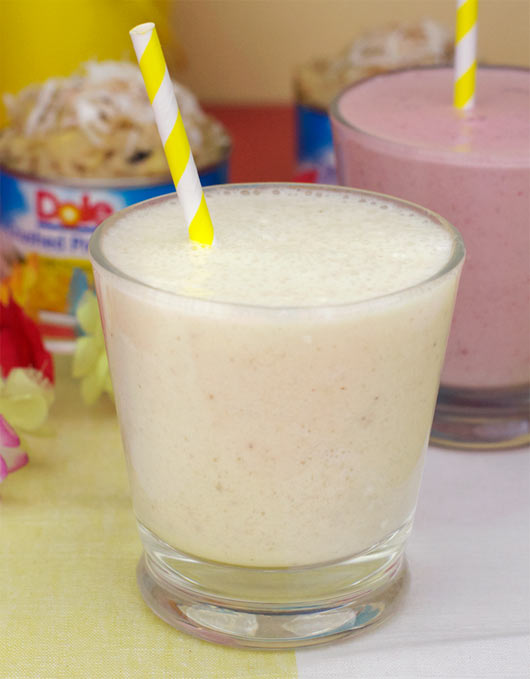 Hawaiian Twist Smoothie – Completing my island-inspired breakfast is a smoothie with flavors of banana, pineapple and coconut. Aloha!
This is just the tip of the iceberg when it comes to oatmeal and smoothie recipes on MrBreakfast.com. Check out the following sections for many, many more options:
The Oatmeal Recipe Collection (156 recipes as of March 2014)
The Smoothie & Breakfast Drink Collection (167 recipes as of March 2014)
You Might Also Like: