How To Make Great Zucchini Bread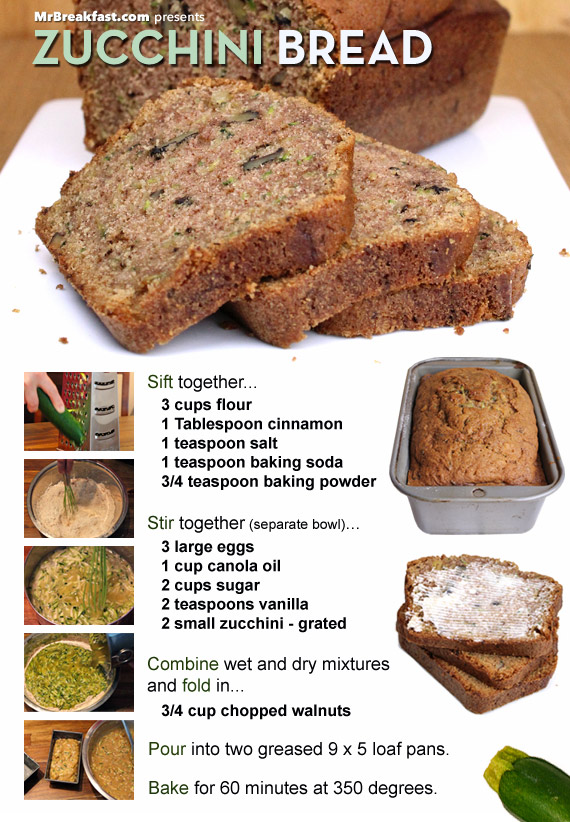 It's hard to explain why zucchini bread is so good.  The zucchini doesn't add significant flavor.  You never take a bite of zucchini bread and say, "That's some quality zucchini."  The vegetable flavor seems to disappear completely during cooking. The bread is not as distinctive as banana bread and not as decadent and dessert-like as carrot bread (which is essential carrot cake).  But a slice of warm zucchini bread with a pat of butter and cup of coffee is the essence of homespun goodness.   It's playfully sweet, incredibly moist and completely satisfying.
I may not know exactly why I love it, but I do.  I think you will too.  This article presents a reliable, easy recipe for zucchini bread.  I've made it many times and it comes out fantastic every time.  Above, you'll find a zucchini bread cheat sheet with the recipe in its most basic form.  Directly below is a video showing the recipe in action.  That's followed with tips to make the most of the recipe and link to the printable recipe.
Video: How To Make Zucchini Bread w/ Baby Breakfast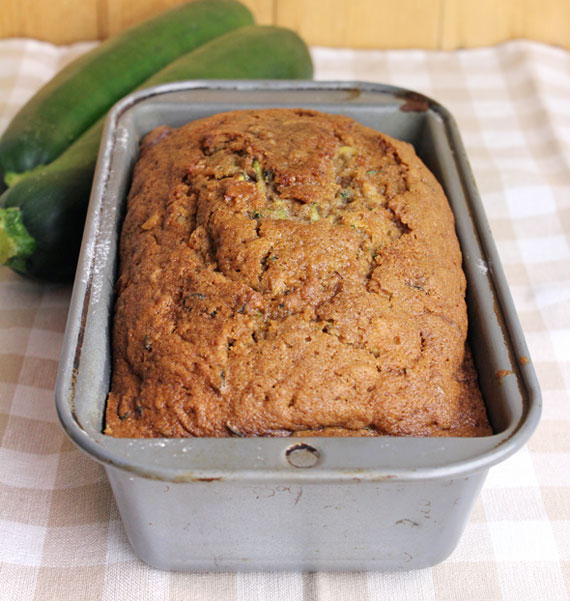 Tips To Make Great Zucchini Bread
Cooking Time Changes Based On The Amount Of Zucchini – This recipe specifies two medium zucchini.  That should yield between 2 and 1/4 cups and 3 cups when grated.  If your amount is at the low end, the cooking time is likely to be 55 minutes.  If you get a full 3 cups, expect the cooking time to exceed an hour by 5 or 10 minutes.  The reason is that grated zucchini is treated like a wet ingredient.  The wetter your batter, the long it takes to bake.
Cover Loaves With Aluminum Foil Toward End Of Baking – To prevent the tops and edges of your bread from over-browning, cover the loaves loosely with aluminum foil at about 45 minutes.  Don't do it earlier or the tops will stick to the foil.  I usually prep some foil before baking so that it is molded to the size of the loaf pans.
Test With A Toothpick – At 50 minutes, start testing your bread for doneness.  Stick a toothpick in the center of the bread.  If it comes out clean, the bread is done.  If batter sticks to the toothpick, you're looking at more cooking time.
Don't Get Bummed Out During Baking – I once had my loaves take an hour and 15 minutes.  I thought for sure the edges would be dry and over-done.  I was worried for no reason.  The bread was perfect.  This recipe is hard to mess up.
Try Adding More Stuff – As long as you don't over do it, you can add more ingredients and flavor to this bread.  In place of or in addition to the nuts, try mini chocolate chips, shredded coconut, raisins or dried cranberries.  As long as the total amount of add-ins doesn't exceed 1 and 1/4 cup, the bread should turn out fine.
Try Making It Healthier – If you want, you can replace up to 1 cup of the all-purpose flour with whole wheat flour.  You'll notice a hint of wheat flavor in the final product, but the bread will still taste great.  You can also replace half of the canola oil with apple sauce.  You won't notice any apple flavor.  The bread will be a bit more soft and crumbly.
Mini Loaves – I've used this recipe to make four 6×3-inch loaves.  The cooking time was 48 minutes.
Storing The Bread – I've found that a loaf covered in plastic wrap at room temperature is great for 5 days.  In the refrigerator, it'll be fine for 8 or 9 days.  When frozen, I've had loaves taste terrific 3 months after I've made them.  I always wrap the loaves tightly with plastic wrap and then wrap them a second time before I freeze them.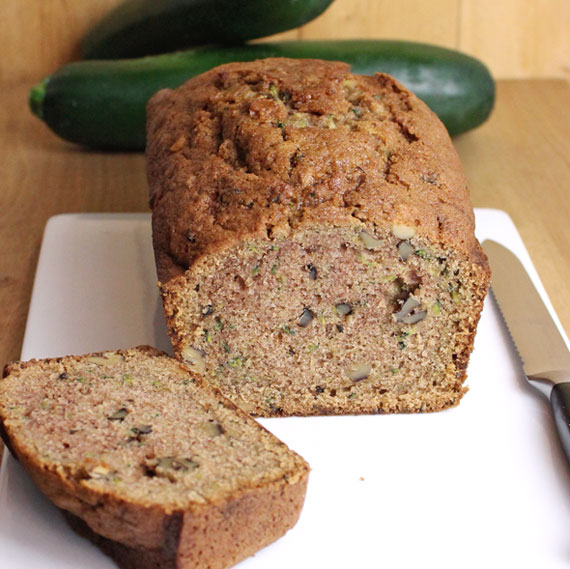 This article is a companion piece to following recipe on MrBreakfast.com: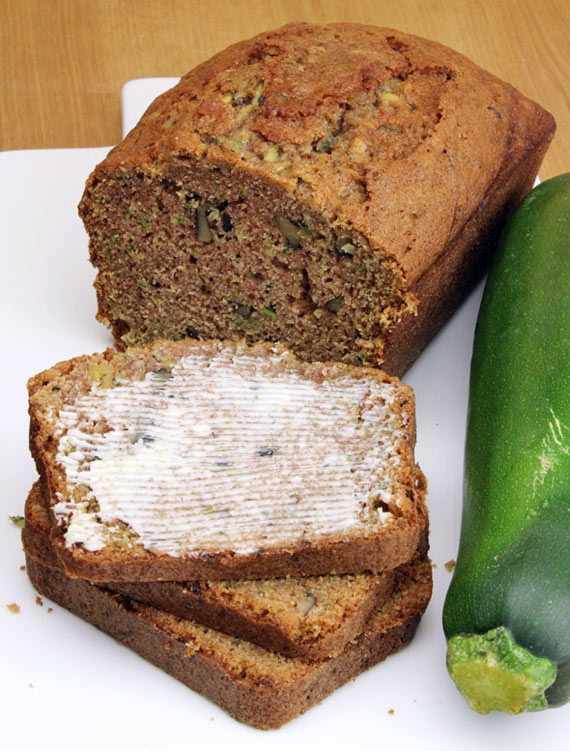 You Might Also Like: