Homemade Bread Recipes For The Holidays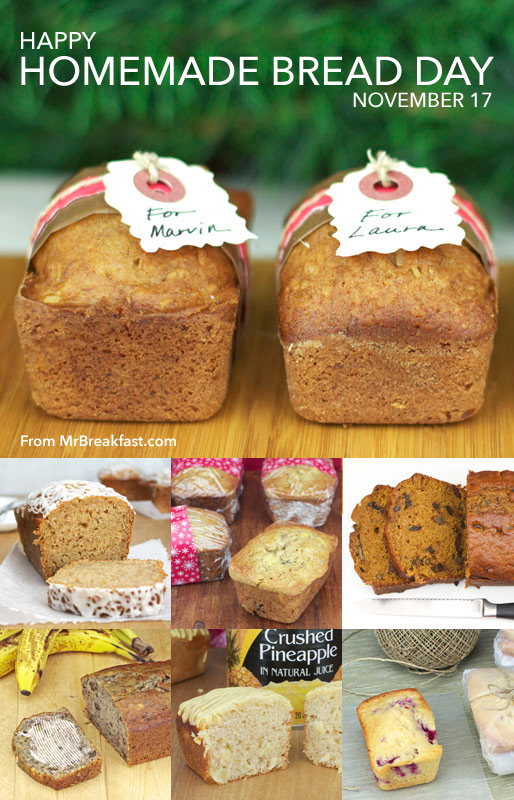 November 17th is National Homemade Bread Day.  So, I thought I'd share with you some of my very favorite holiday bread recipes.  These are all quick breads – meaning they don't require yeast or hours of waiting for dough to proof.  In every instance, the batters can be used to make mini-loaves (or even muffins) to give out a gifts.
Every bread here has been tested by me personally.  If you click through to see a recipe, please be sure to read the notes so you know exactly what to expect.  Happy holiday baking!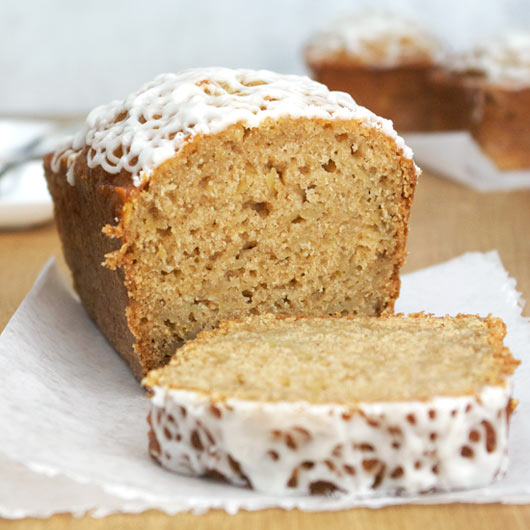 Apple Bread –  This quick bread is exceedingly moist.  I suggest drizzling each loaf with vanilla icing for added beauty and to bring out the sweetness of the apple.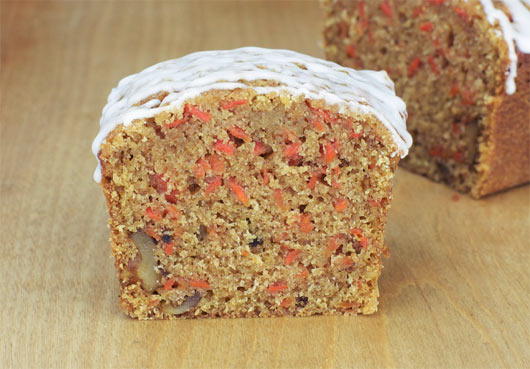 Carrot Cake Breakfast Bread – If you've ever wanted to indulge by eating carrot cake for breakfast, this is the bread for you.  Top with cream cheese icing for the ultimate carrot cake breakfast experience.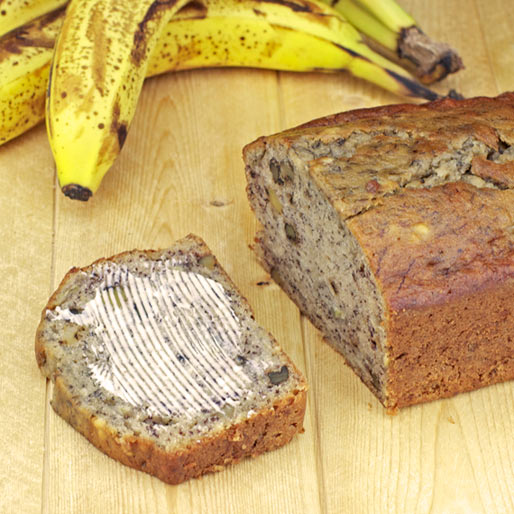 Easy Banana Bread – You won't believe how easy this bread is to make.  Chopped walnuts are optional but recommended.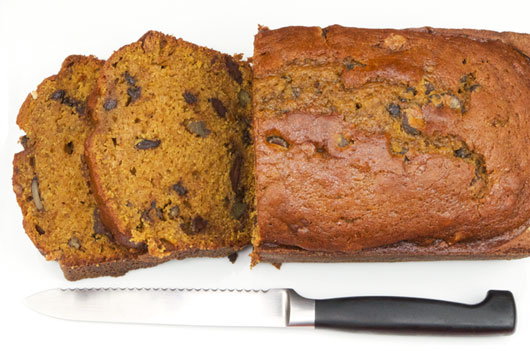 Chocolate Chip Pumpkin Bread – If you held a bread knife to my neck and made me choose my favorite bread on this page, it would be this one.  The combination of pumpkin and chocolate is a perfect holiday treat.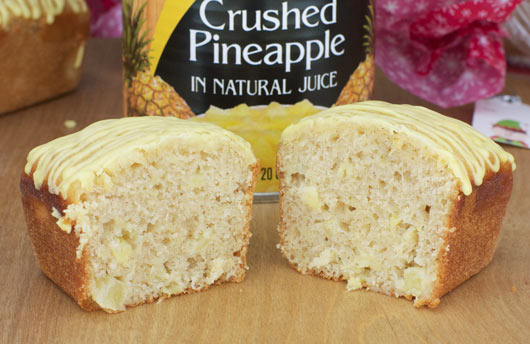 Pineapple Bread – Did you ever wish you had a Hawaiian grandma to bake you holiday bread?  Close your eyes and take a bite of this bread. It's the next best thing.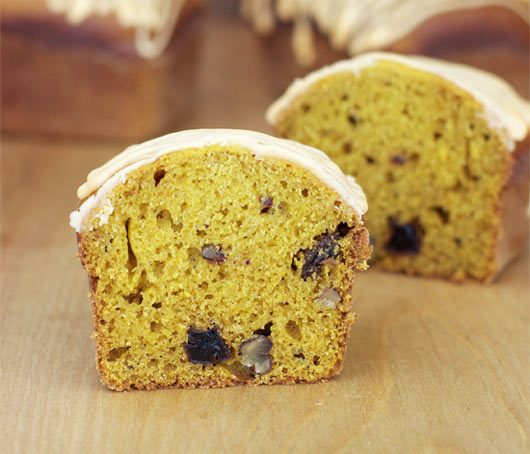 Holiday Pumpkin Bread –  This pumpkin bread features raisins and pecans.  For optimal moistness, replace the orange juice in the recipe with vanilla yogurt.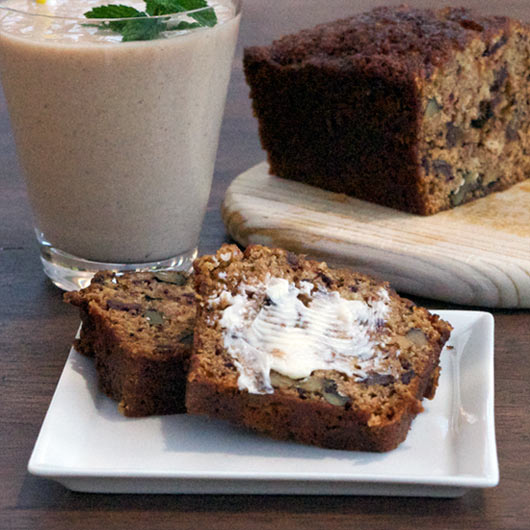 Low-Fat Date Nut Bread – Is it possible that lower fat can mean more flavor?  Yes.  This bread is best if you let it set for one day and then warm individual servings.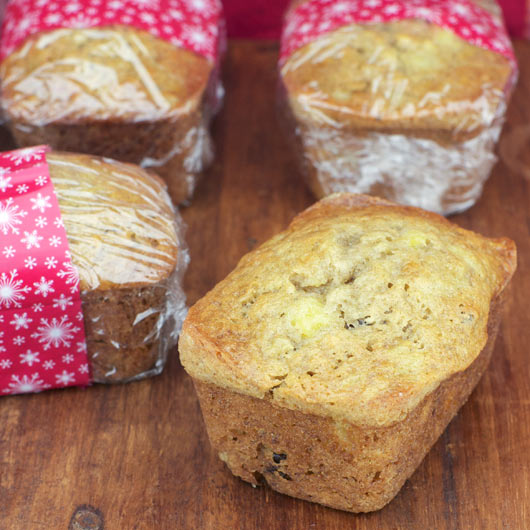 Banana Pineapple Bread – These are actual mini-loaves I gave to friends last Christmas.  Everyone who tried them said they were great.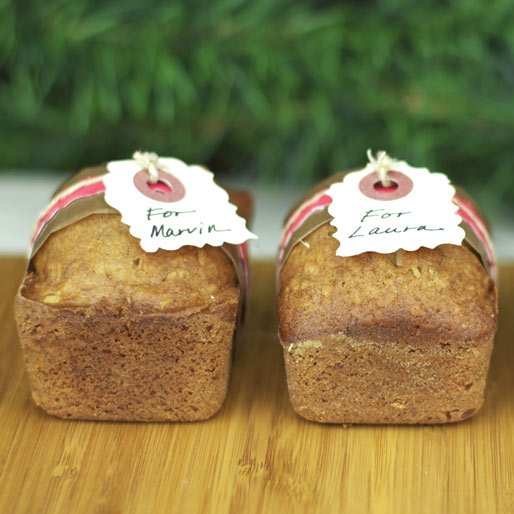 Banana Coconut Bread – Another tropical play on old-fashioned banana bread, this one is even better if you sneak a handful of mini chocolate chips into the batter.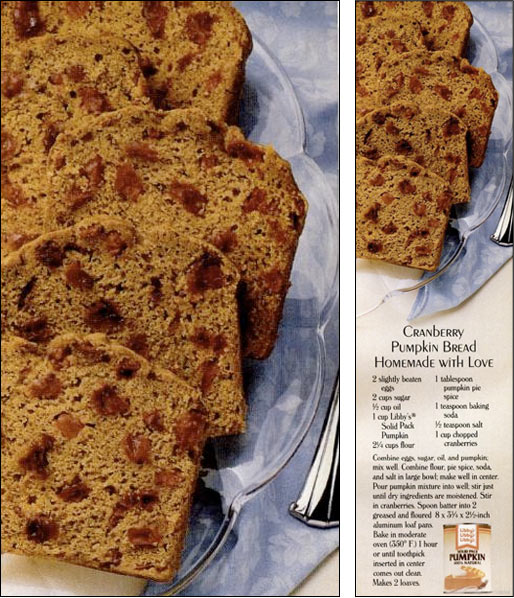 Cranberry Pumpkin Bread – This recipe comes from a 1987 magazine advertisement for Libby's Solid Pack Pumpkin.  Make sure you chop the cranberries before using them to get the best texture.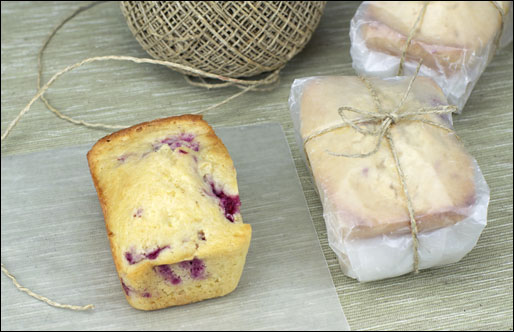 Raspberry Grapefruit Mini Breads – This is a sweet bread with a little tang to it.  Citrus from the grapefruit and little lemon makes the raspberry flavor really pop.
BONUS RECIPE: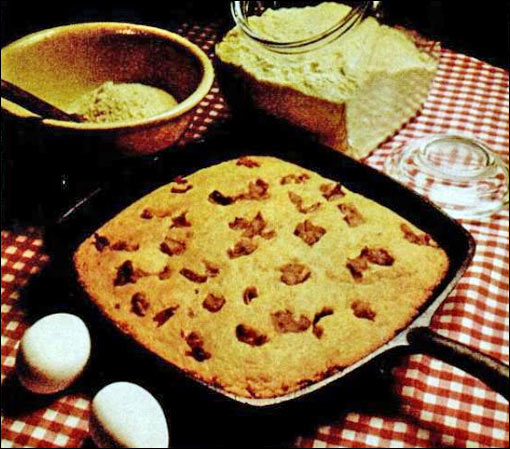 Bacon Spider Bread – This recipe is from a 1974 issue of Ebony Magazine.  It's a cornbread that's made in a skillet. It's the only recipe on this page that I have not personally tested.  So if you try it, please be sure to leave a comment here or on the recipe page to let me know how it goes.
You Might Also Like: