Making Muddy Buddies With My Nutty Buddy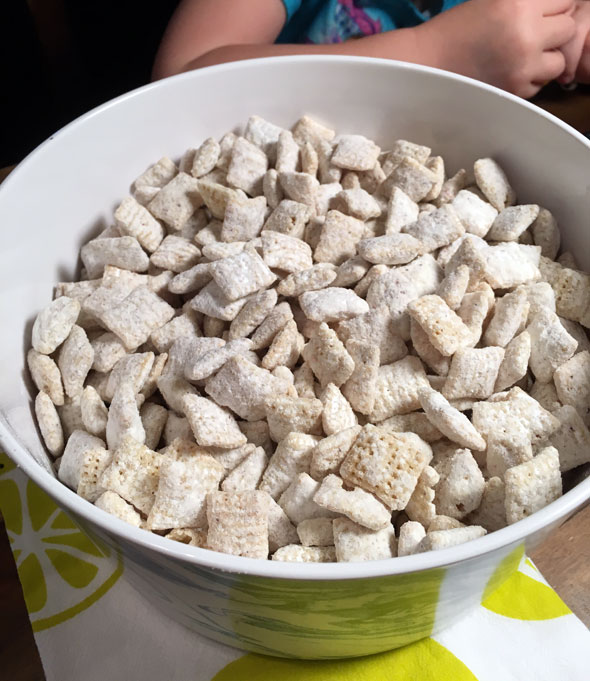 Over the weekend, I made BLUEBERRY LEMON MUDDY BUDDIES with my 4-year-old daughter aka Kid Breakfast.  The ingredients (except for lemon and butter) were provided to us by General Mills in a "Happy Summer" promotional box which also included a cute serving bowl and a lemon-themed tea towel.  According to a card in the box, "Blueberry Lemon Muddy Buddies is the perfect mix to add zest to your summer get-togethers!"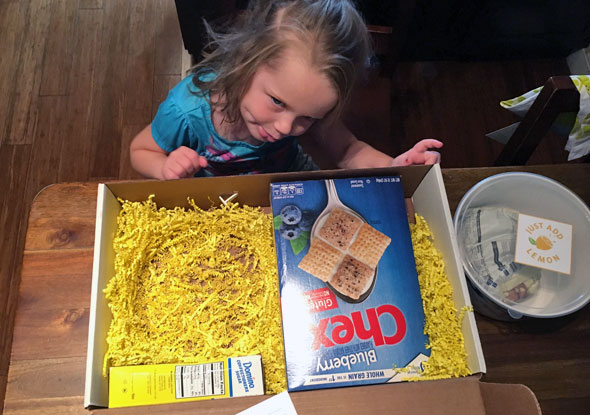 For those unfamiliar, Muddy Buddies is a snack made with Chex cereal and chocolate that is coated in powdered sugar.  For the Blueberry Lemon version, you use Blueberry Chex (introduced in 2017) and white chocolate or white vanilla baking chips.
The complete list of ingredients:
1 box of Blueberry Chex Cereal
1 and 1/4 cups white vanilla baking chips
1/4 cup butter (optional)
4 teaspoons grated lemon peel
2 Tablespoons fresh lemon juice
2 cups powdered sugar
To start, you pour the whole box of cereal into a large bowl.  You should use a bigger bowl than pictured here. It got messy for us when it came time to mix.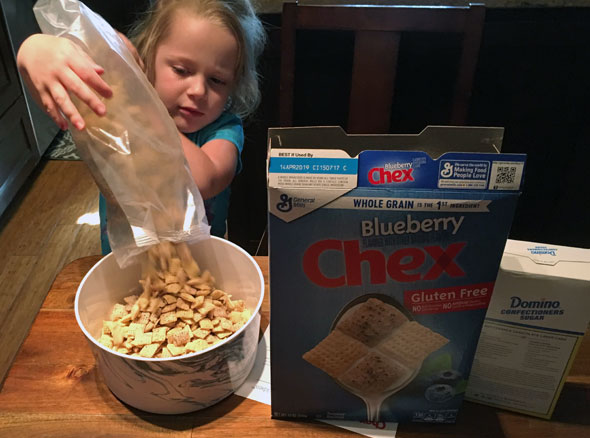 Next, you place the baking chips, butter, lemon peel and lemon juice in a microwave-safe bowl.  Heat on high for 90 seconds – stirring every 30 seconds.  The image here shows the mixture after 1 minute.  It became smoother at 90 seconds.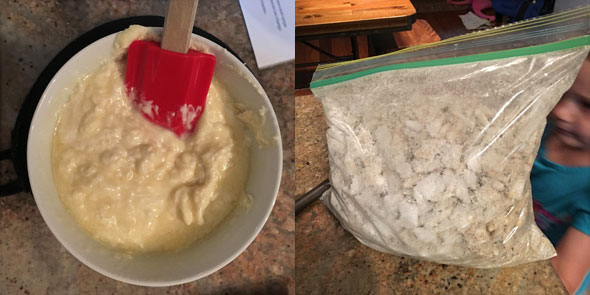 You then pour the liquid mixture over the cereal and stir to coat the cereal pieces.
Next is the fun part… you pour the cereal and the powdered sugar into a huge plastic bag, seal it and shake the heck out of it to coat the Muddy Buddies with sugar.  If you don't have 2-gallon sized plastic bags, you could do it in batches in 1-gallon sized bags or just throw everything into a plastic or paper shopping bag.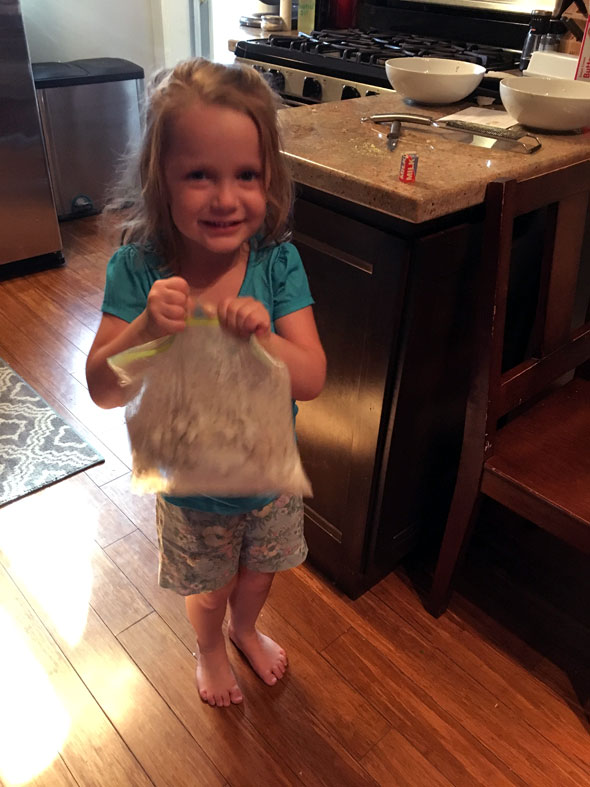 After that, you have to let the Blueberry Lemon Muddy Buddies cool on a baking pan for a half hour.  And then it's time to eat.
The verdict:  An enthusiastic thumbs-up!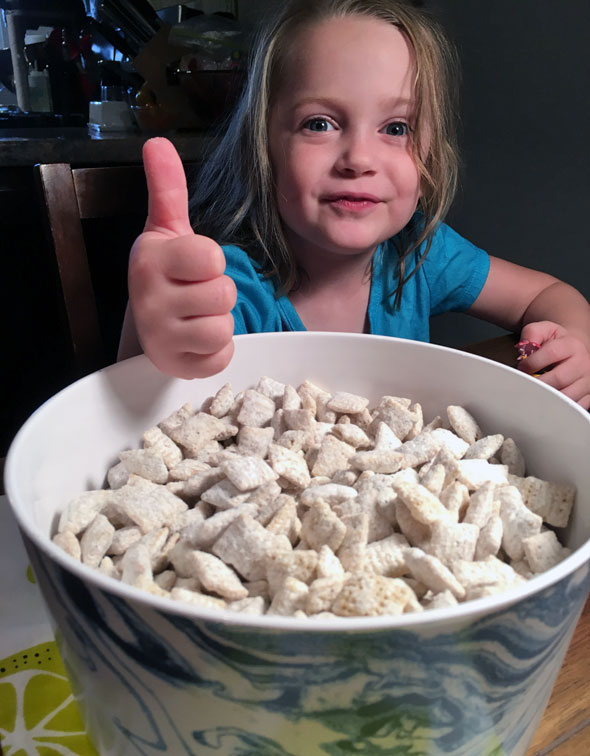 Thanks to General Mills for providing us with the recipe and the ingredients.
You Might Also Like: