A Reason To Be Crabby In The Morning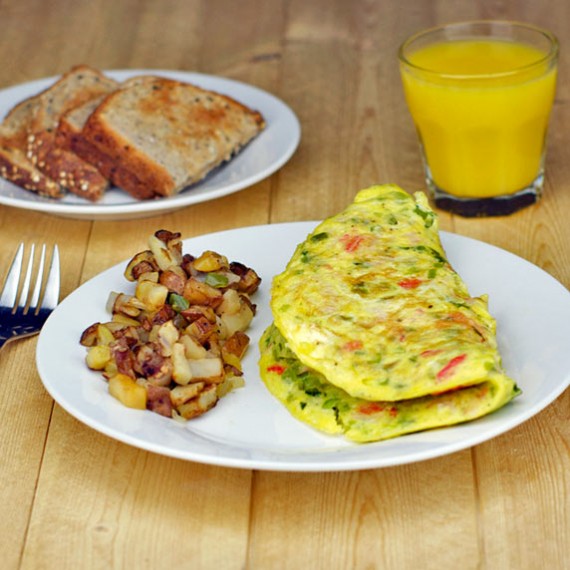 March 9th is National Crab Meat Day.  What better way to celebrate than with a rich, delicious Crab Meat Omelette.  It's loaded with fresh crab, green onions, celery, bell pepper and garlic.  As with any respectable crab dish, this omelette has a generous amount of butter which is well known to bring out the sweetness and general tastiness of crab.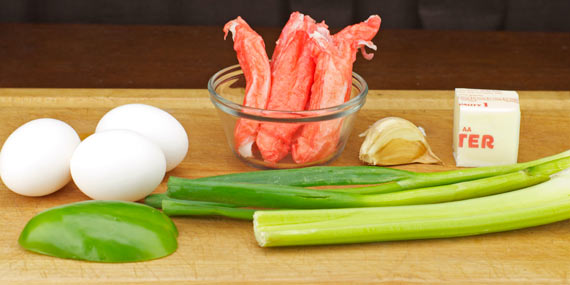 For this recipe, you'll need beaten eggs, fresh crab, part of a bell pepper, green onions, celery, butter and salt and pepper.  For exact measurements and the printable recipe, click here.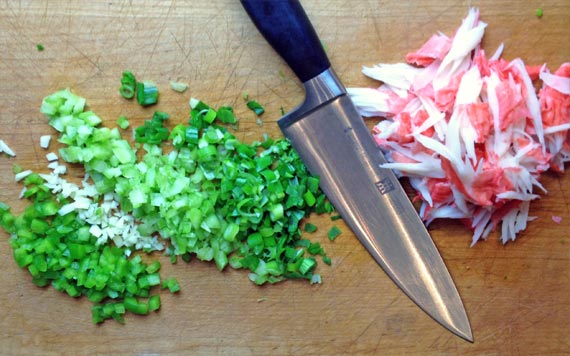 First, finely chop the bell pepper, celery, green onions and garlic.  Coarsely chop or shred the crab.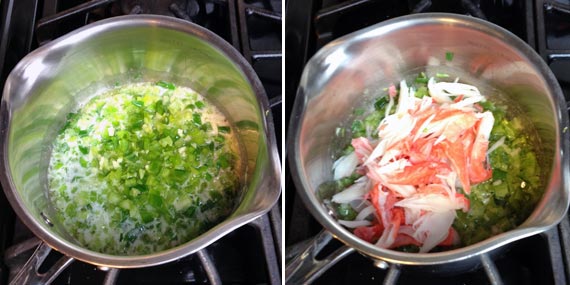 Melt the butter in a medium saucepan over medium heat.  Add the bell pepper, celery, green onions and garlic. Stirring occasionally, cook until the peppers are tender – about 5 minutes.  Turn off the heat and stir in the crab.  Let it set for about 3 minutes to warm the crab.  Stir in the beaten eggs.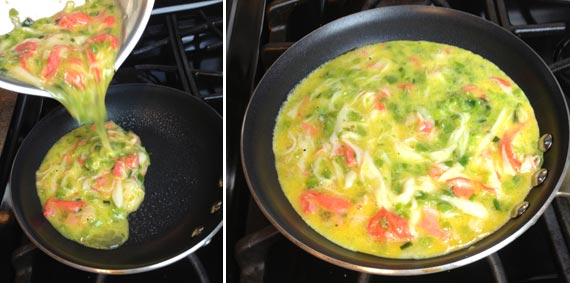 Pour the mixture from the saucepan into a medium frying pan.  Cover and cook on medium-low until the egg is mostly set – about 4 minutes.  Flip and cook the other side until the egg is completely set – about 1 minute.
I accidentally made my omelette too big, so I had to use a plate to help flip it.  If you need to do that, just slide the omelette onto a spare plate.  Place the now-empty frying pan over the plate and then give them a quick flip.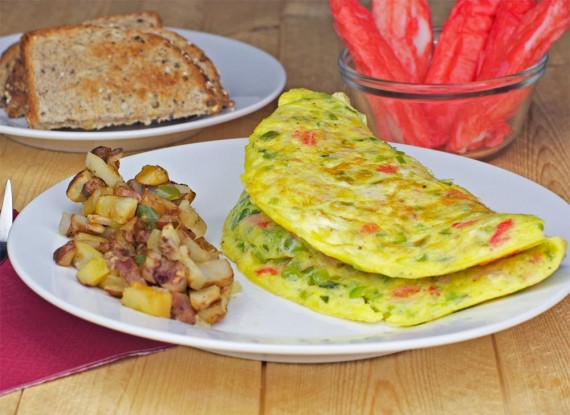 Turn the omelette out onto a serving plate, folding it in half with the lip of your pan as it slides onto the plate.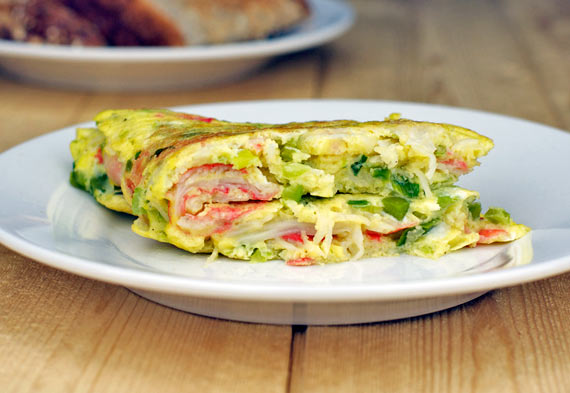 Incidentally, if you're thinking of using imitation crab for this recipe, be sure to check the seafood counter of your grocery store first.  I was surprised to discover that real crab cost the same as the packaged imitation stuff on the day I was shopping.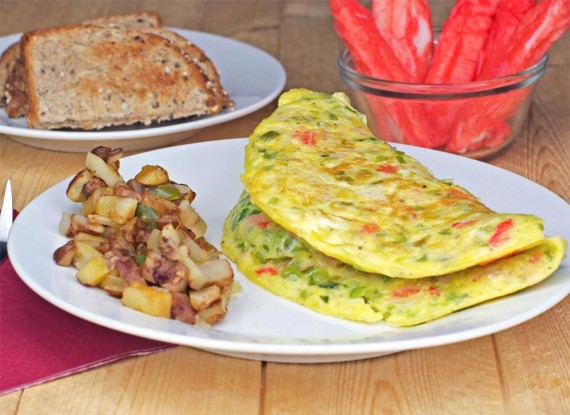 So, that's all there is to it.  From now on if anyone ever accuses you of being crabby in the morning, say, "Thanks, I am feeling sweet, buttery and delicious today."
This post is a companion piece to the following recipe on MrBreakfast.com:
You Might Also Like: