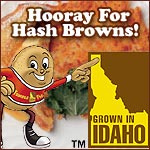 Hash Browns - From Mashed Potatoes
2 cups mashed potatoes
1 large egg - beaten
1 onion - finely diced
1/2 teaspoon salt
1/4 teaspoon ground black pepper
2 tablespoons olive oil
Beat the egg in a small bowl. In a medium bowl, mix together egg and onion with mashed potatoes. Add salt and pepper as you desire.
At a medium setting, heat olive oil in a medium size frying pan. Scoop the potato mixture into the frying pan in 4 inch circles, pat with a spatula to flatten the mounds to approximately 1/2 to 1 inch thick. Cook until bottom is browned. Flip the patty over and brown the other side.

You can't beat this one for taste and texture. Delicious!
Mr Breakfast would like to thank
CaptainSpud
for this recipe.
Comments About This Recipe
What do you think of Hash Browns - From Mashed Potatoes?
Overall Average Rating =

(out of 5)




From S.I.R.
The first batch I made fell right apart in the pan so I added some gluten free Bisquick to the mixture and the second batch did a lot better. Then I read the comments and decided cheddar cheese sounded good so I added that into the third batch and those did even better!

Comment submitted: 4/11/2015 (#19357)



From Alleycat
Fabulous with a finely chopped garlic clove added and a bit of shredded cheese ton give it more stick togetherness.

Comment submitted: 1/15/2014 (#17251)



From MsRebecca

I used a round egg ring to keep them from falling apart and it worked great!

Comment submitted: 8/3/2013 (#16236)



From Logan M.
I made them but they just fell apart, not sure what I did wrong. They tasted okay though.

Comment submitted: 6/21/2012 (#14067)



From Chrissy KC

Awesome! I like them better than regular hash browns.

Comment submitted: 10/3/2011 (#12969)



From Michael A
I made these in a pancake maker so they didn't get crispie like hash browns, more like potato pancakes, but they were delicous!

Comment submitted: 4/28/2011 (#12596)



From b-dawg
Served with hot sauce. It is a delicious burst of flavor to your palette.

Comment submitted: 11/26/2010 (#11618)



From shazaam

I really like this recipe. It's good to do something with leftover mashed taters, though I altered it a little. I make the patties then roll them in panko bread crumbs, you can alter this by adding any seasoning you would like to the breadcrumbs, Keep on cooking folks your great!

Comment submitted: 9/12/2010 (#11207)



From Markeisha
Brown them up really good. They're best when the outside gets crispy. I just made them for the second time. Love this recipe!

Comment submitted: 8/4/2010 (#11012)



From Tiffany
This was an incredible recipe an easy to make in the morning. My kids loved it.

Comment submitted: 6/19/2010 (#10721)





From mizzglass (Team Breakfast Member)

Does this recipe end up making hash browns like the ones served at McDonalds? (I love those.)

Comment submitted: 2/9/2010 (#9670)



From H.B.I.
Thanks 4 sharing us this tip on how to prepare a hash brown. It will help us 2 our investigatory project... Thanks a lot.

Comment submitted: 2/3/2010 (#9601)





From Mehwish (Team Breakfast Member)
I've been searching for this recipe for about 1 hour, and all recipes seems to be very difficult with lots of ingredients... thank you for this simple, easy and tasty recipe.

Comment submitted: 1/15/2010 (#9464)



From hiclara
I had so much mashed potatoes left, but I didn't know what to do with them until I stumbled upon this recipe! It's fabulous! My family couldn't stop asking for more.

Comment submitted: 1/15/2010 (#9463)



From Corinne
Great! Just what I was looking for *:0)' Really easy to fix (and eat)!

Comment submitted: 12/3/2009 (#9146)



From Taylor

I grew up eating these. We also used leftover rice instead of potatoes. Just salt and pepper to taste.

Comment submitted: 11/11/2009 (#9020)



From parnicular
Loving it! Best use for left-over mashed potatoes ever.

Comment submitted: 10/30/2009 (#8935)



From Cassie Kievits
I loved this!! I always tried to make mashed potatoes into hash browns and always ended up with a soupy gross, mess. I am so glad I found this recipe. I do agree that these do strongly resemble pancakes, and I absolutely loved it! I skipped on the onion so I could share it with my 9month old daughter, who loved them as well. Awesome recipe and so simple to do!

Comment submitted: 10/17/2009 (#8855)





From Roscoe (Team Breakfast Member)
My mom used to serve these as a side at dinner when we had left over mashed potatoes. I used to deliberately peel more potatoes than necessary to insure we ended up with these the next night. Delicious!

Comment submitted: 5/3/2009 (#8056)





From Gaelic Spawn (Team Breakfast Member)

Yummy, but not hash browns. What you are describing here are simple old-fashioned Irish potato pancakes, which are extremely common in the U.S., especially in the Eastern and Midwestern areas. I make these potato pancakes all the time, and depending on the person, they are usually served with either applesauce or ketchup.

Comment submitted: 10/27/2008 (#6700)



View all 34 comments for this recipe.



---
Connect With Mr Breakfast: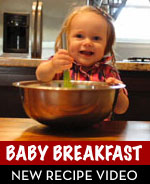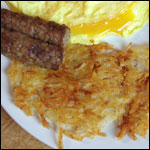 Crispy Hash Browns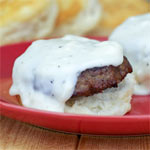 Country-Style Pepper Gravy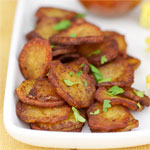 Cinnamon Potatoes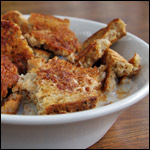 Milk Toast

When's the last time you had breakfast in a cup made of bacon?
Click here
.