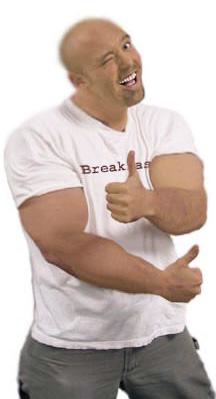 Breakfast Restaurants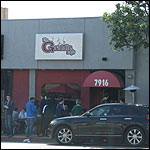 Restaurant
of the Month
Mr Breakfast recommends...
The Griddle Cafe
Hollywood, California

---
---
New Restaurant Reviews
Captain Al's in New Britain, Connecticut
Proino in Largo, Florida
OMG! Brunch & Boutique in Elmhurst, Illinois
The Oaks in Ogden, Utah
Biscuits Cafe in Las Vegas, Nevada
Angie's Coffee & More in Torrington, Connecticut
Off Broadway Diner in Taunton, Massachusetts
Barney Greengrass 'The Sturgeon King' in Manhattan, New York
Maxine's Chicken & Waffles in Indianapolis, Indiana
Gus's Keystone Restaurant in Mount Joy, Pennsylvania
Beach Diner in Jacksonville, Florida
SmoQuehouse Catering & Grill in Decatur, Georgia
Newport Family Restaurant in Newport, Delaware
Hot Cakes in East Windsor, Connecticut
Hoots in Naples, Florida
Arriba Mexican Grill in Gilbert, Arizona
Red Hen Bakery & Cafe in Middlesex, Vermont
The Wayside in Barre, Vermont
Boy's Hamburgers in Cathedral City, California
Sunshine Cafe in Cathedral City, California
Spencer's in Palm Springs, California
Spuds in Lansing, Michigan
BlueLine Diner in Niagara Falls, International
Big Chief Travel Plaza in Fergus Falls, Minnesota

May the force of breakfast be with you.
Click here
.