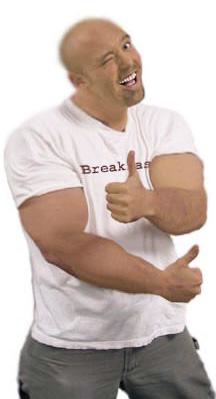 Breakfast Restaurants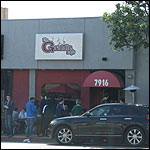 Restaurant
of the Month
Mr Breakfast recommends...
The Griddle Cafe
Hollywood, California

---
---
New Restaurant Reviews
Cafe Sowa in Lincoln, Rhode Island
Persy's Place in East Providence, Rhode Island
East Penn Diner in Emmaus, Pennsylvania
Waffle House in Gulfport, Mississippi
Ralph and Jo's Cafe in Franklin, New Hampshire
Frank's Deli and Cafe in Port St. Lucie, Florida
Front Porch Cafe in Ellsworth, Michigan
TGI Friday in Manchester, Connecticut
KP'S Restaurant INC. in Rutland, Massachusetts
Tastee Diner in Asheville, North Carolina
Shipwreck Sally's in Norfolk, Virginia
The Food Shack in Pt Pleasant, New Jersey
Anthony's On The Boulevard in Cape Coral, Florida
Shirley's Coffee Shop in Guam, International
King's in Guam, International
Wolf's Den in Wesley Chapel, Florida
Hula's in Escalon, California
Petro Cafe in Tampa, Florida
Cappa's Trackside Kitchen in Melrose, Massachusetts
Nick's in Manhattan Beach, California
The Pump Cafe in Springfield, Oregon
Emma Lynn's Chicken and Waffles in Grand Rapids, Michigan
Red Geranium in Grand Rapids, Michigan
Anneke Jans in Kittery, Maine

May the force of breakfast be with you.
Click here
.