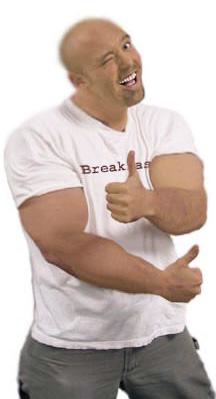 Breakfast Restaurants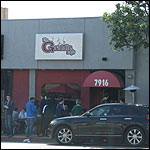 Restaurant
of the Month
Mr Breakfast recommends...
The Griddle Cafe
Hollywood, California

---
---
New Restaurant Reviews
Johnny Grits in Tarpon Springs, Florida
Wayne's Corner Cafe in Stanwood, Washington
La Brioche in Madison, Wisconsin
Manna Cafe in Madison, Wisconsin
White Castle in St. Louis, Missouri
Auntie Mame's in Scotts Valley, California
Kitchen Table Cafe - Evergreen Place in Vancouver, Washington
The Hub Bar And Grill in Centralia, Washington
Back Roads Cafe Grill in Terre Haute, Indiana
Mo's in Hanson, Massachusetts
Broken Yolk Cafe in Bakersfield, California
The Broken Yolk Cafe in Mesa, Arizona
Ponzios Diner in Cherry Hill, New Jersey
The Groves in Gilbert, Arizona
Olympic Diner / Local Scoop in Arlington, Washington
Main Street Cafe in Watertown, Wisconsin
The Chalet in Watertown, Wisconsin
Skyway Diner in St. Petersburg, Florida
Cafe Sowa in Lincoln, Rhode Island
Persy's Place in East Providence, Rhode Island
East Penn Diner in Emmaus, Pennsylvania
Waffle House in Gulfport, Mississippi
Ralph and Jo's Cafe in Franklin, New Hampshire
Frank's Deli and Cafe in Port St. Lucie, Florida

May the force of breakfast be with you.
Click here
.