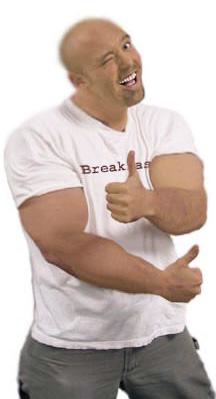 Breakfast Restaurants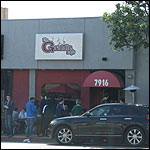 Restaurant
of the Month
Mr Breakfast recommends...
The Griddle Cafe
Hollywood, California

---
---
New Restaurant Reviews
Panagio's in Toronto, International
Bucktown in Dunmore, Pennsylvania
Donny's Breakfast Spot in Sherman Oaks, California
George Diamonds Steak House in Chicago, Illinois
Carolina Pancake House in Myrtle Beach, South Carolina
The Farmer's Kitchen in Farmington, New Hampshire
The Front Room in Waikanae Beach, International
Wilma & friedas cafe in Palm Desert, California
Great Maple in San Diego, California
Little Wonder Cafe in Richfield, Utah
Stacker's Grill in Midland, Michigan
The Spot in Burlington, Vermont
Blue Island Bistro in Venice, Florida
Bjís Restaurant in Wisconsin Dells, Wisconsin
Denny's Diner in Wisconsin Dells, Wisconsin
Good Day Cafe in Golden Valley, Minnesota
Frankie's on Fairview in Woodlyn, Pennsylvania
Hobbs in Swarthmore, Pennsylvania
The Inn at Swarthmore in Swarthmore, Pennsylvania
Kim & Jennny's in Midlothian, Texas
Nicky's Family Dining in Wrentham, Massachusetts
The Buzz Family Diner in Whitehouse, Ohio
Goodies in North Stonington, Connecticut
The Brick in Kansas City, Kansas

All you need to know. The basics and beyond!
Click here
.