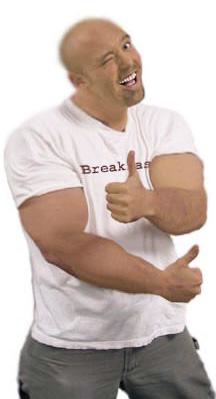 Breakfast Restaurants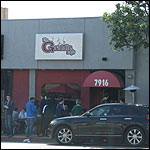 Restaurant
of the Month
Mr Breakfast recommends...
The Griddle Cafe
Hollywood, California

---
---
New Restaurant Reviews
The Old Arcana in Arcanum, Ohio
Big Bear Bistro in Vail, Colorado
Weinerschnitzel in Stockton, California
Babe's Place in Attleboro, Massachusetts
Lancer's in Burbank, California
Blue Moon Cafe in Tulsa, Oklahoma
First Watch in Bowie, Maryland
Little Crane Cafe in Necedah, Wisconsin
Four Seasons Panorama in Covington, Kentucky
Potts And Penn Family Diner in Pottstown, Pennsylvania
J. Christopher's in Nashville, Tennessee
Whistlestop in Pleasant Ridge, Michigan
R. Davidson Chop House in Tuscaloosa, Alabama
T-Town Cafe in Tuscaloosa, Alabama
Coastal Cafe and Bakery in Searsport, Maine
Ted's Bulletin in Reston, Virginia
IHOP on Rt 3 Westbound in Clifton, New Jersey
Tiffany's in Palm Harbor, Florida
Eggshell in Deerfield, Illinois
Dennys in Scottsdale, Arizona
Andover Town Market in Andover, Massachusetts
The People's Kitchen in Bethlehem, Pennsylvania
Nan's Cookie Jar & Creamery in Holbrook, Massachusetts
Jack and Benny's Barnstormer in Dublin, Ohio

All you need to know. The basics and beyond!
Click here
.