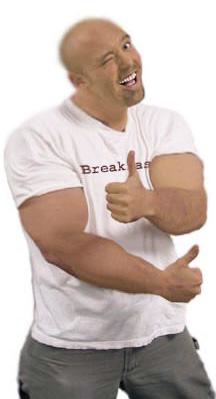 Breakfast Restaurants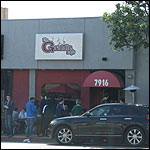 Restaurant
of the Month
Mr Breakfast recommends...
The Griddle Cafe
Hollywood, California

---
---
New Restaurant Reviews
County Foodly in Gainesville, Florida
Hilltop Restaurant in Fairbanks, Alaska
Werewolf in San Diego, California
Sisters Family Restaurant in Loganville, Georgia
Sunset Grill in Fredericksburg, Texas
Hen House in Gardner, Massachusetts
Jupiter Donuts in Palm Harbor, Florida
JUICY'S The Place with the Great Food in Lake Havasu City, Arizona
Brigs at the Forest in Wake Forest, North Carolina
Brigs at the Park in Durham, North Carolina
Johnny D's in Myrtle Beach, South Carolina
The Old Arcana in Arcanum, Ohio
Big Bear Bistro in Vail, Colorado
Weinerschnitzel in Stockton, California
Babe's Place in Attleboro, Massachusetts
Lancer's in Burbank, California
Blue Moon Cafe in Tulsa, Oklahoma
First Watch in Bowie, Maryland
Little Crane Cafe in Necedah, Wisconsin
Four Seasons Panorama in Covington, Kentucky
Potts And Penn Family Diner in Pottstown, Pennsylvania
J. Christopher's in Nashville, Tennessee
Whistlestop in Pleasant Ridge, Michigan
R. Davidson Chop House in Tuscaloosa, Alabama

Just because it looks fancy and tastes great doesn't mean it's hard.
Click here
.