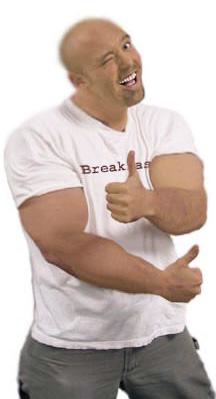 Breakfast Restaurants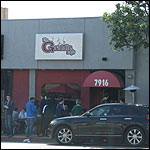 Restaurant
of the Month
Mr Breakfast recommends...
The Griddle Cafe
Hollywood, California

---
---
New Restaurant Reviews
Eggshell in Deerfield, Illinois
Dennys in Scottsdale, Arizona
Andover Town Market in Andover, Massachusetts
The People's Kitchen in Bethlehem, Pennsylvania
Nan's Cookie Jar & Creamery in Holbrook, Massachusetts
Jack and Benny's Barnstormer in Dublin, Ohio
Pancake House in Westerville, Ohio
Wiley's Tattoria in Ashland, Oregon
Food City in Kingsport, Tennessee
Fred's Diner in Grayslake, Illinois
Talk of Broadway in Redwood City, California
Squeeze In in Redwood City, California
Sixth Street Filling Station in Wausau, Wisconsin
Drake Diner in Des Moines, Iowa
Sorriso Grille in Ankeny, Iowa
Hahn's Dining & Lounge in Winthrop, Minnesota
Annie's Cafe in Temecula, California
End Of The Line Cafe in Pensacola, Florida
Captain Al's in New Britain, Connecticut
Proino in Largo, Florida
OMG! Brunch & Boutique in Elmhurst, Illinois
The Oaks in Ogden, Utah
Biscuits Cafe in Las Vegas, Nevada
Angie's Coffee & More in Torrington, Connecticut

All you need to know. The basics and beyond!
Click here
.