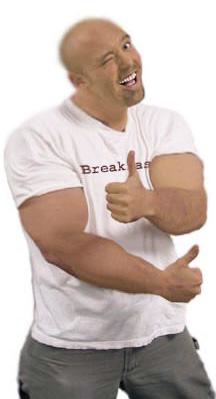 Breakfast Restaurants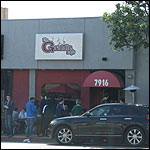 Restaurant
of the Month
Mr Breakfast recommends...
The Griddle Cafe
Hollywood, California

---
---
New Restaurant Reviews
Kim & Jennny's in Midlothian, Texas
Nicky's Family Dining in Wrentham, Massachusetts
The Buzz Family Diner in Whitehouse, Ohio
Goodies in North Stonington, Connecticut
The Brick in Kansas City, Kansas
Paramount Cafe in Gardner, Massachusetts
Chuckwagon Restaurant in Nokesville, Virginia
Rockin' Ronnie's Paczki Palace in Ipswich, Massachusetts
First Watch in Brentwood, Tennessee
J. Christopher's in Franklin, Tennessee
Northfield Restaurant in Northfield, Illinois
Golden Harvest in Arcata, California
Stax in McCall, Idaho
Strawberry Field Pancakes & Cafe in Lincolnshire, Illinois
Magnolia Diner in Magnolia, Texas
Kitty's Cafe in Magnolia, Texas
Kountry Kitchen in Wilson, North Carolina
Sterling American Grill in Sterling Heights, Michigan
Good Day Cafe in Vallejo, California
PICKET FENCE in Douglas, Massachusetts
Home Plate in Hot Springs Village, Arkansas
Hackers Grill in Apache Junction, Arizona
Tuckers in Concord, New Hampshire
Full Moon Family Restaurant in Lake Bluff, Illinois

All you need to know. The basics and beyond!
Click here
.