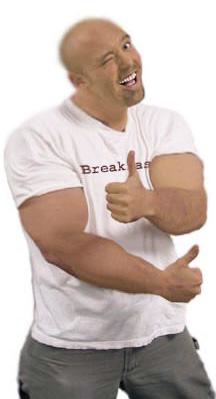 Breakfast Restaurants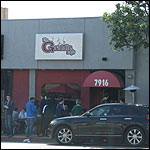 Restaurant
of the Month
Mr Breakfast recommends...
The Griddle Cafe
Hollywood, California

---
---
New Restaurant Reviews
Magnoli Diner in Magnolia, Texas
Kitty's Cafe in Magnolia, Texas
Kountry Kitchen in Wilson, North Carolina
Sterling American Grill in Sterling Heights, Michigan
Good Day Cafe in Vallejo, California
PICKET FENCE in Douglas, Massachusetts
Home Plate in Hot Springs Village, Arkansas
Hackers Grill in Apache Junction, Arizona
Tuckers in Concord, New Hampshire
Full Moon Family Restaurant in Lake Bluff, Illinois
Full Moon Family Restaurant in Lake Bluff, Illinois
County Foodly in Gainesville, Florida
Hilltop Restaurant in Fairbanks, Alaska
Werewolf in San Diego, California
Sisters Family Restaurant in Loganville, Georgia
Sunset Grill in Fredericksburg, Texas
Hen House in Gardner, Massachusetts
Jupiter Donuts in Palm Harbor, Florida
JUICY'S The Place with the Great Food in Lake Havasu City, Arizona
Brigs at the Forest in Wake Forest, North Carolina
Brigs at the Park in Durham, North Carolina
Johnny D's in Myrtle Beach, South Carolina
The Old Arcana in Arcanum, Ohio
Big Bear Bistro in Vail, Colorado

Check out our favorite vintage recipes from old magazine ads and recipe cards.
Click here
.