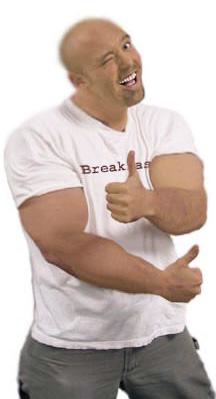 Breakfast Restaurants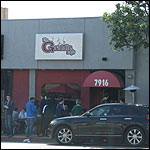 Restaurant
of the Month
Mr Breakfast recommends...
The Griddle Cafe
Hollywood, California

---
---
New Restaurant Reviews
Brandon's Diner in Rancho Cucamonga, California
Chefo's Pancake House in Appleton, Wisconsin
Nicks Family Restaurant in Denison, Texas
Major Restaurant in Downers Grove, Illinois
Baker's Square in North Olmsted, Ohio
Michael's Family Restaurant in Rocky River, Ohio
Bob Evans in Lakewood, Ohio
John's Diner in Lakewood, Ohio
The Place to Be in Lakewood, Ohio
The Shack Frontenac in St. Louis, Missouri
EJ's Bayfront Cafe in Naples, Florida
The Kitchen Table Cafe - Salmon Creek in Vancouver, Washington
Homeskillet in Bellingham, Washington
Sam's Billards - Good Food and Drink in Portland, Oregon
Klotz Kitchen in Pt Pleasant, New Jersey
Committed Pig in Manasquan, New Jersey
Aretha Frankenstein in Chattanooga, Tennessee
The Point Pancake House in Gurnee, Illinois
Mona's in Denver, Colorado
The Glen Store in Glen, Minnesota
Punky's Diner & Pies in Medford, Oregon
Junkyard Cafe in Simi Valley, California
Wolfeboro Diner in Wolfeboro, New Hampshire
Misty Moonlight Diner in Pittsfield, Massachusetts

All you need to know. The basics and beyond!
Click here
.