16 Peach Breakfast Ideas
It's Peach Season!  From mid-August through the middle of September, peaches are everywhere and they're usually pretty cheap.  My local farmer's market looks like a peach extravaganza.  For this article, I've decided to turn that peach extravaganza into a breakfast bonanza! From pancakes and waffles to smoothies and muffins, these are some of my very favorite peach breakfast recipes on MrBreakfast.com.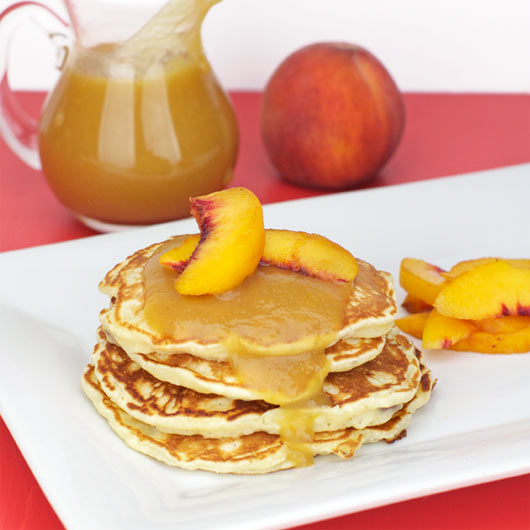 Peach, Banana & Pecan Pancakes – With chopped pecans, mashed banana and pieces of fresh peach, these hearty, flavorful pancakes are a perfect way to celebrate peach season. I served my pancakes with homemade peach syrup (see below) and even more peaches.  It's a peach explosion!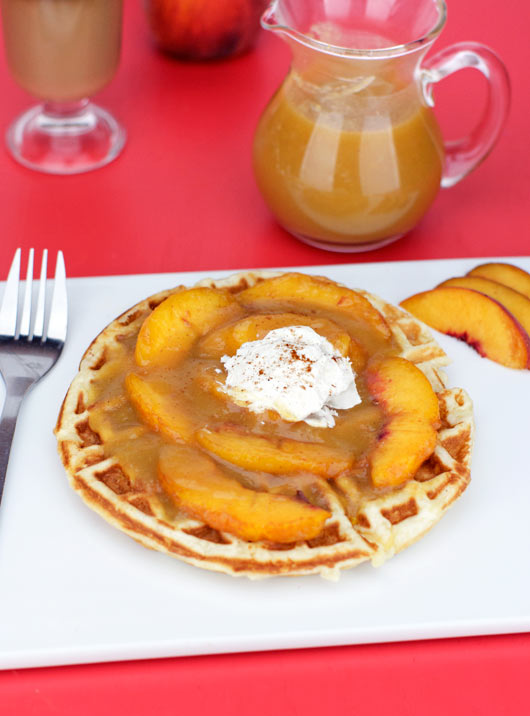 Peach Waffles – Waffles are wonderful, but they might be best when they're full of peaches and topped with more peaches swimming in peach syrup with a dollop of whipped cream for a final touch.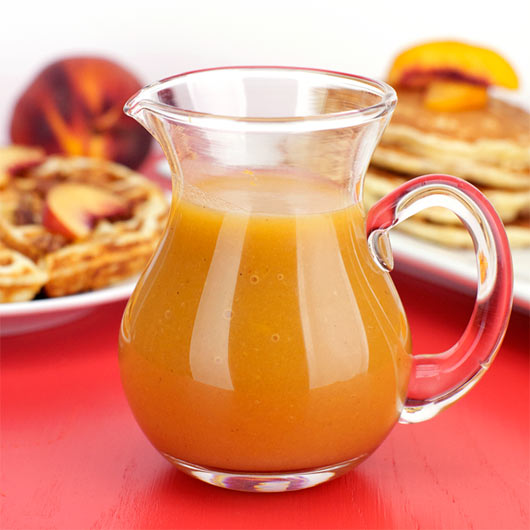 Peach Pancake Syrup – The pancakes and waffles above were both served with this easy-to-make homemade peach syrup.  See the recipe for additional suggestions to make Peach Maple Syrup and Peach Nectarine Syrup.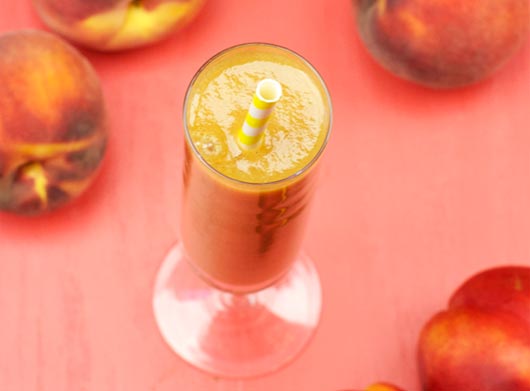 Peach Smoothie - One of the best ways to appreciate a peach at the height of the season is to toss it in a blender and drink it down.  This particular smoothie combines a fresh peach with orange juice and vanilla yogurt.  Add a banana for even more flavor.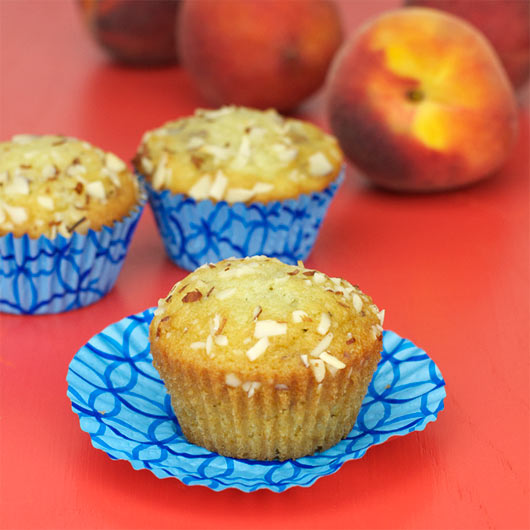 Almond Peach Muffins - Did you know peaches and almonds are in the same family (the genus Prunus)?  Maybe that's why they taste so great together.  This beauty has chopped peaches and chopped almonds in a vanilla batter.  I sprinkled some additional almonds over them at the end to add some crunch and make them pretty. One might say, "Pretty as a peach."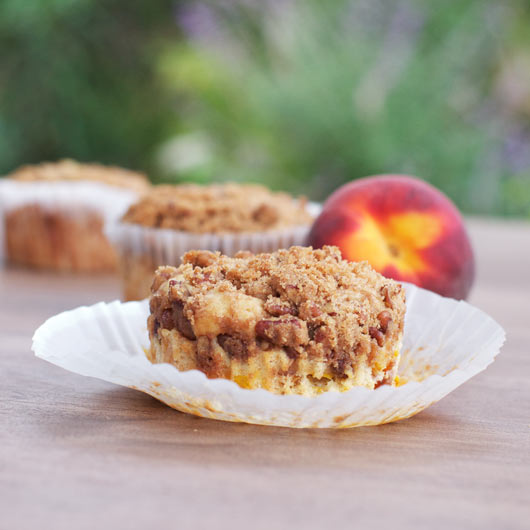 Pecan Peach Muffins - This is my particular favorite of the recipes on this page.  I made it for the first time a few weeks ago and I haven't been able to get enough since.  The peach cake batter is fantastic and the pecan and brown sugar crumble is to die for.  A little bit of the crumble sinks into the batter as it bakes, producing a great caramelized flavor in every moist bite.
That's just the tip of the iceberg.  Here are 10 more peach breakfast ideas:
If you try any of the recipes, be sure to leave a comment on that recipe's page or drop me a note here.  Here's hoping you have a peachy keen day!  I'll leave you with this…
"Life is better than death, I believe, if only because it is less boring, and because it has fresh peaches in it." – Alice Walker (American author and poet)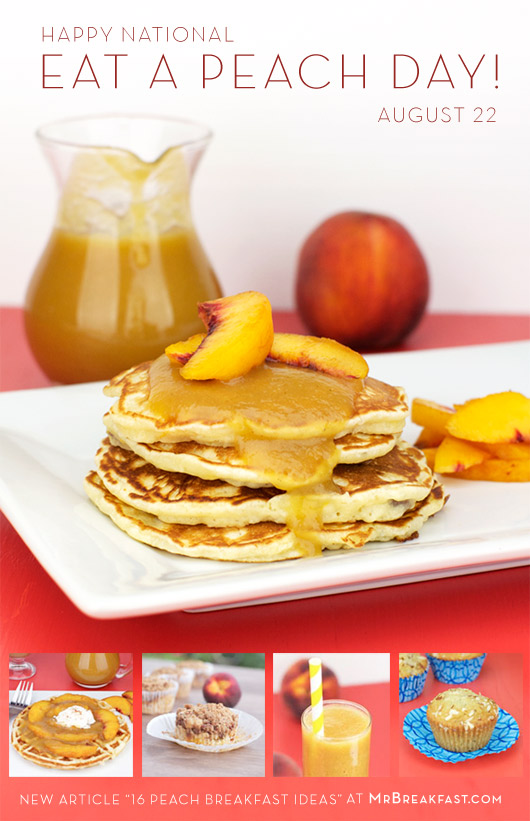 National Eat A Peach Day is August 22.
You Might Also Like: