Retro Revamp: The Souper Scramble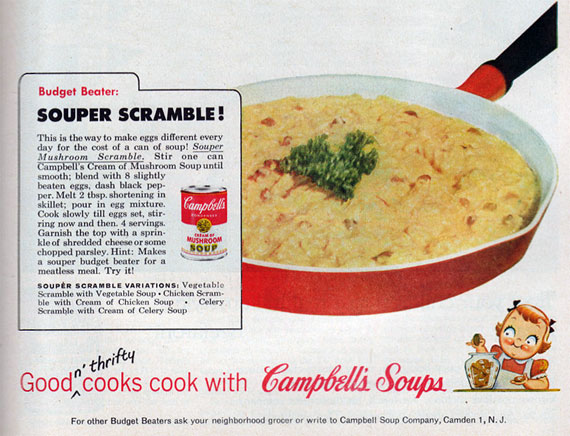 A can of soup has been a secret ingredient for home cooks since cans of soup were invented.  I suspect that it's a secret of a few sly professionals as well.  Just a couple of Tablespoons of a cream of soup concentrate can dramatically change the flavor of scrambles, omelets and frittatas… almost always for the better.
This recipe was part of a vintage 1958 magazine ad for Campbell's Soups called "Souper Special Budget Beaters." (To see the full ad, click here.)  Above, you can see the dish as it appeared in the classic ad.  Below, you can see my revamped recreation.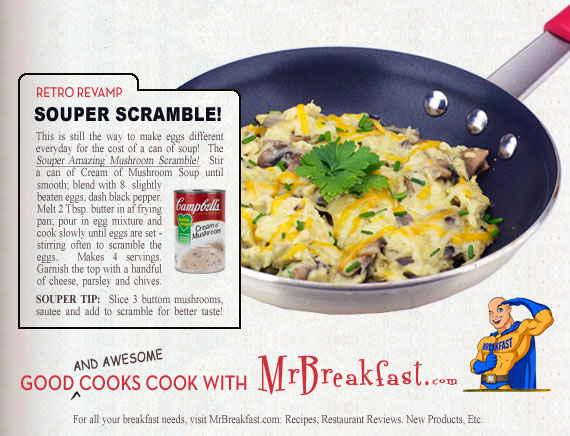 I adjusted the recipe to make 2 servings.  My ingredients were 3 eggs, 2 Tablespoon butter, about 1/3 can cream of mushroom soup, a small handful of cheese and some parsley.  Not part of the original recipe, I also added 3 sliced button mushroom and some finely chopped chives.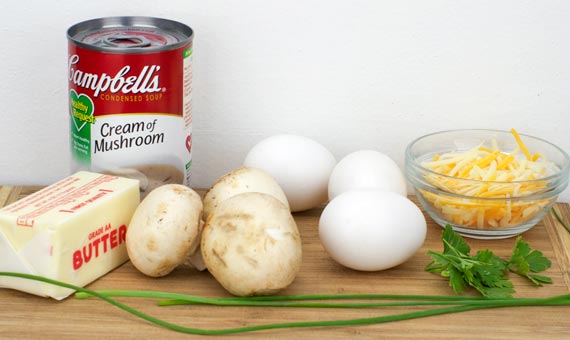 The trick to working with soup is stirring it by itself first.  They make mention of that in the original recipe.  If you don't stir it until smooth, you get lumps of soup in the egg mixture.  Those lumps will cook down in the frying pan, but why mess with it.  A quick initial stir of the soup just helps everything distribute more evenly.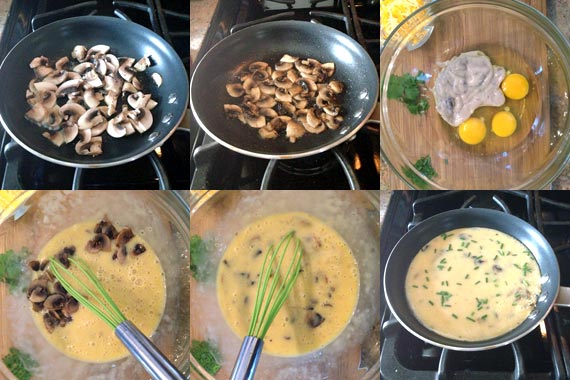 My Super Souper Mushroom Scramble:
Saute the mushrooms for about 6 minutes in 1 Tablespoon of butter over medium heat until they became very tender and fragrant.  As they cook, beat the eggs with the soup.  Stir cooked mushrooms into the egg mixture.
Pour the egg mixture into the same pan.  Sprinkle with chives.  Stir and scramble until the egg is fully set.  Turn off heat.  Sprinkle with cheese and cover until melted.  Garnish with parsley and additional chives.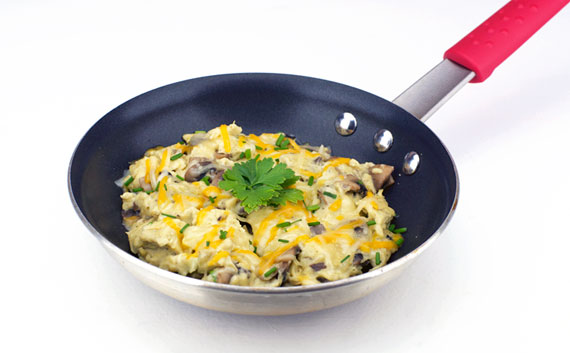 That's all there is to it.  For all my fancy sautéed modifications, the star of this recipe is still the humble can of mushroom soup.  It was nice to get a more complex buttery mushroom flavor, but if you don't want to mess around, just stir some soup in your eggs. The (mush) rumors are true.  It's soup-erbly eggs-cellent!
I hope you have a souper day!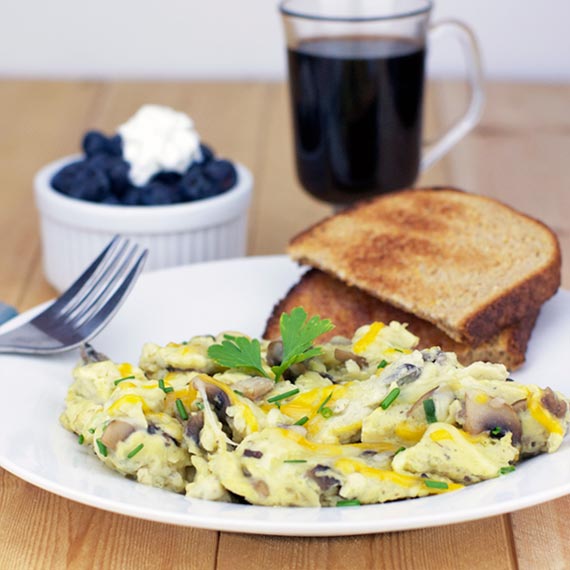 This article is a companion piece to the following recipe on MrBreakfast.com:
For over 150 other great scrambled egg recipes, visit the Scrambles Collection on MrBreakfast.com.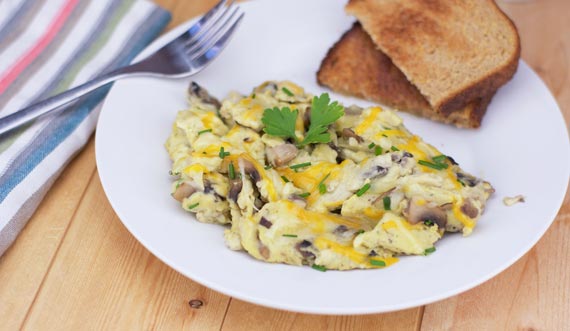 Check out other vintage breakfast recipes: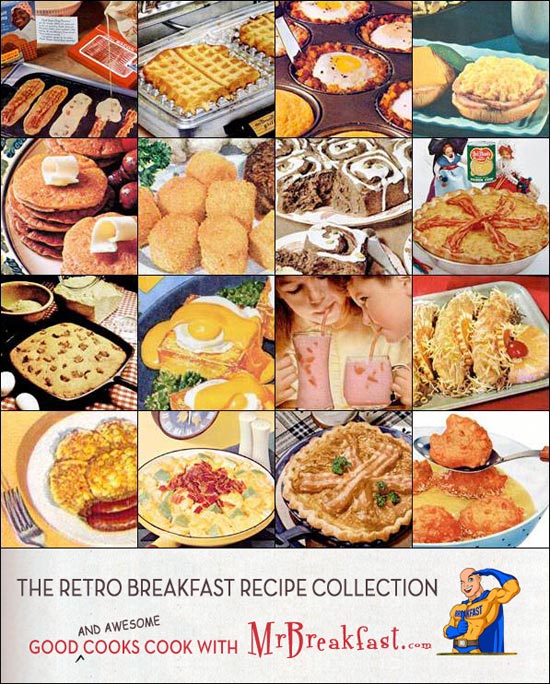 The Retro Breakfast Recipe Collection at MrBreakfast.com
You Might Also Like: