10 Best Smoothies
Is there an easier breakfast?  You throw a few things in a blender and – abracadabra – you have a meal in a glass.  Over 100 smoothie recipes have been submitted to MrBreakfast.com.  Of those, I've personally sampled and photographed over 60 of them.  These are my 10 favorite smoothie recipes of all-time.
#1.  Pina Colada Smoothie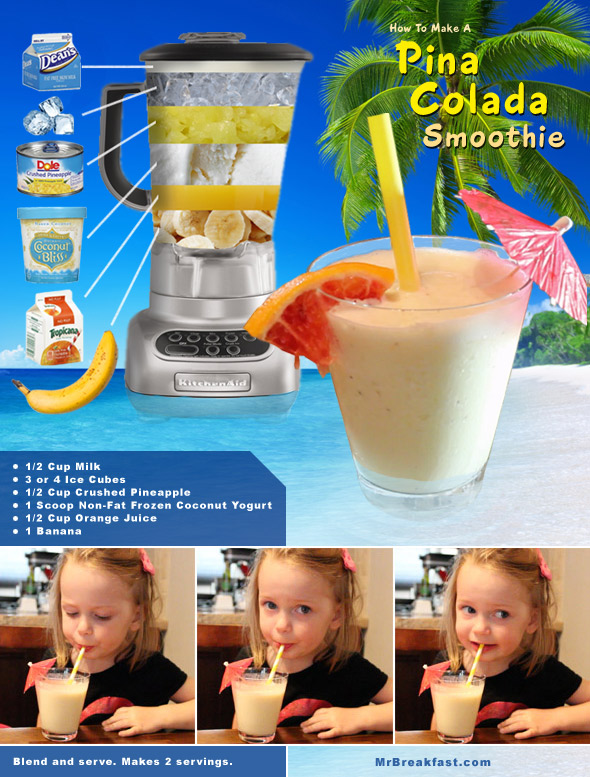 In Spanish, Pina Colada roughly translates to "flowing pineapple".  In your mouth, Pina Colada translates to a tropical taste explosion that's cool and refreshing.  If you're looking to get buzzed, add 2 shots of rum to the ingredients.  If you're looking to start your day in a smart, sunny and fun way, follow the instructions as written.  I liked this smoothie so much, I made a video about it (below).  For the recipe, refer to the handy card above or visit the recipe's page here.
Video: "How To Make A Pina Colada Smoothie (Featuring Kid Breakfast)"
#2. Antioxidant Smoothie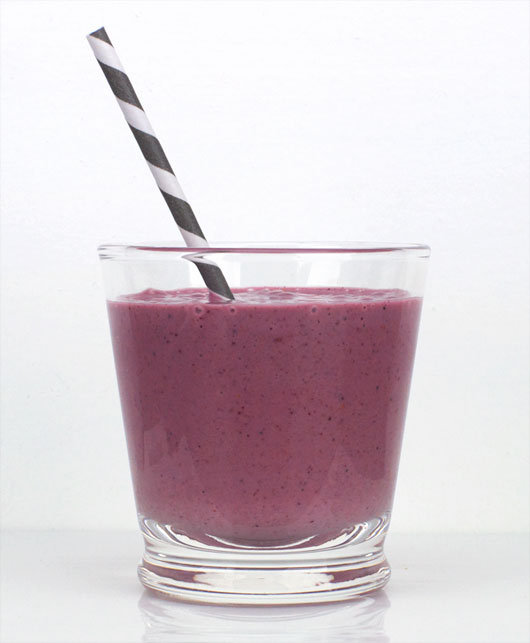 This smoothie might help remove toxins from your body, but more immediately it will remove any sense of boredom from your breakfast.  A combination of blueberries, cherries and acai berry juice creates a berry burst you're sure to love.  Get the recipe here.
#3. Grapefruit Blast Smoothie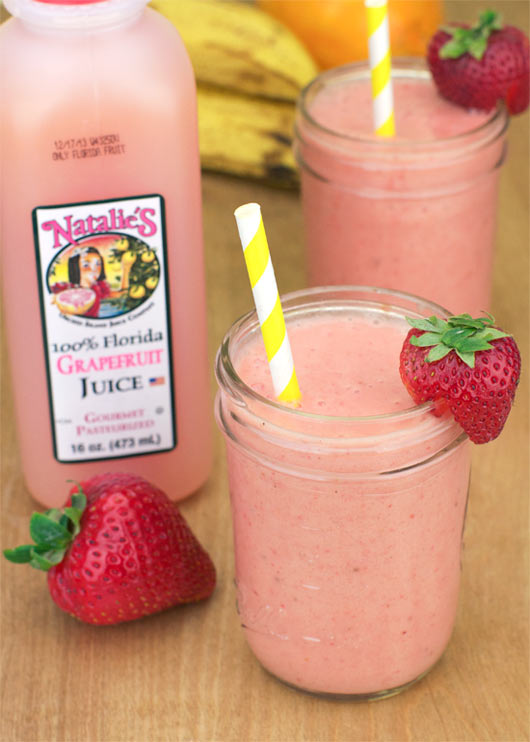 Grapefruit isn't a flavor often associated with smoothies.  People tend to go for a less tart citrus like an orange or tangerine.  But when grapefruit is mixed with banana, strawberries, vanilla yogurt and a touch of honey, the tartness of the grapefruit is muted and it becomes a new and interesting smoothie component you'll probably want to use again.  Get the recipe here.
#4. Banana Papaya Delight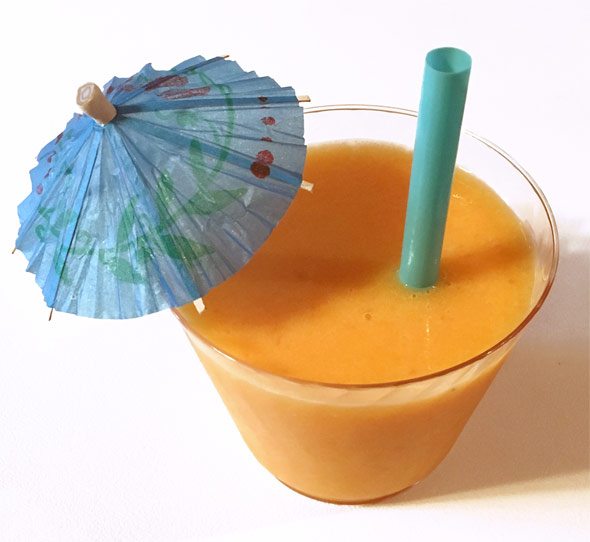 I asked my 2-year-old daughter what this smoothie tasted like to her and she said, "Like the stars and sun."  It was a weird answer, but I get it.  Papaya has an indefinable essence that tastes like the tropics or a beach under the stars or sun.  When you mix that flavor with a banana and some orange sherbet, get ready to smile.  Get the recipe here.
#5. Peach Smoothie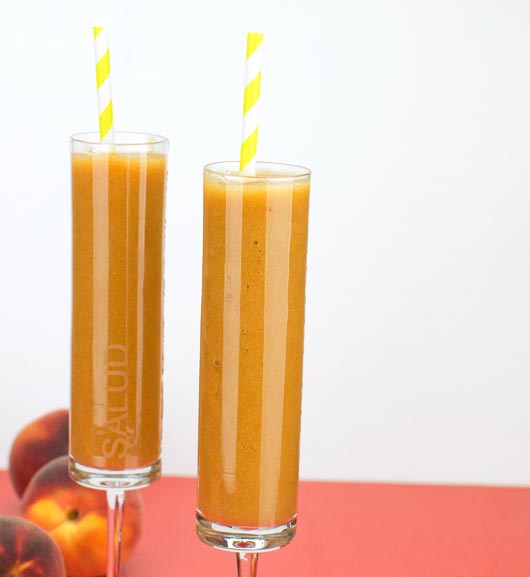 When peaches are in season toward the end of summer, this smoothie is a must.  It's terrific with frozen peaches any time of year, but there's something special about the taste of a fresh peach.  This one includes just a pinch of cinnamon to enhance the already fantastic flavor.  Get the recipe here.
#6. Frozen Pumpkin Smoothie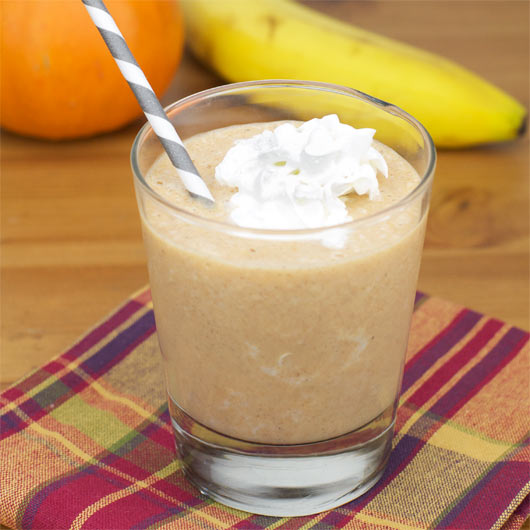 Go into your cupboard and take out that can of pumpkin puree that's been taking up space since Thanksgiving.  This smoothie tastes like pumpkin pie in a glass.  It might seem like a purely seasonal drink, but this is something you'll want to have again and again once you've tried it.  One of my very favorites.  Get the recipe here.
#7. Banana Oatmeal Smoothie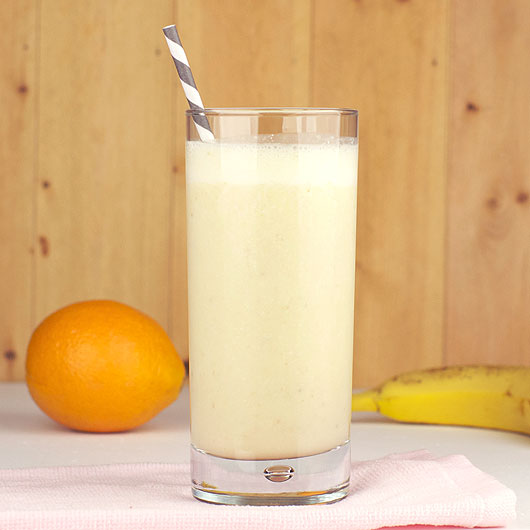 Oatmeal is a bit of secret ingredient for smoothie enthusiasts.  Once blended with ice and fruit, it breaks down into a kind of thickening agent.  The taste contribution is minimal, but you get the added benefit of having some whole grains in your breakfast-on-the-go.  This smoothie tastes great and, because it has oats, you stay full longer.  Get the recipe here.
#8. Strawberry Delight Smoothie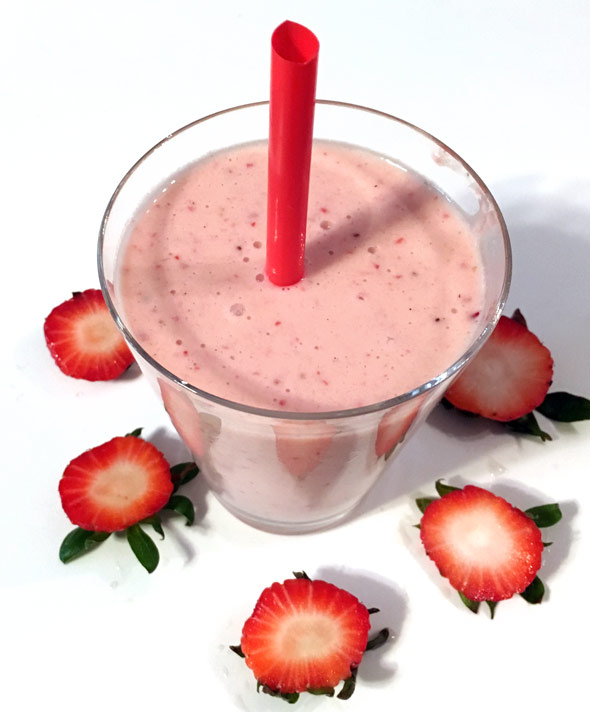 This smoothie packs a double strawberry punch by using fresh strawberries and strawberry yogurt.  The banana and orange juice in the recipe are noticeable but strawberry is the true star.  If that sounds like your kind of thing, get the recipe here.
#9. Blueberry Orange Smoothie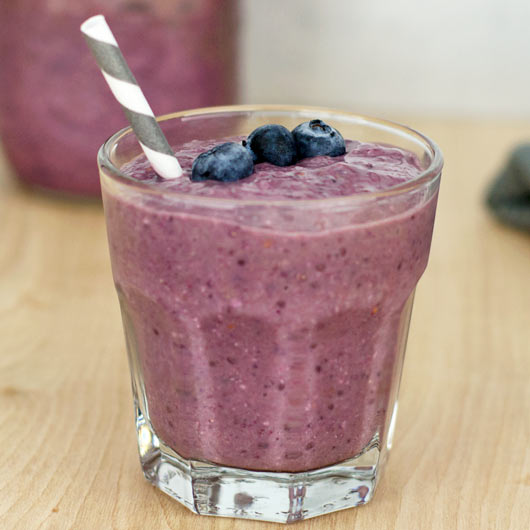 So far this recipe has received all perfect ratings on the site.  I loved it too.  Fresh or frozen blueberries can be used.  A hint of grated orange peel adds a fun flavor element.  Get the recipe here.
#10. Morning Protein Blast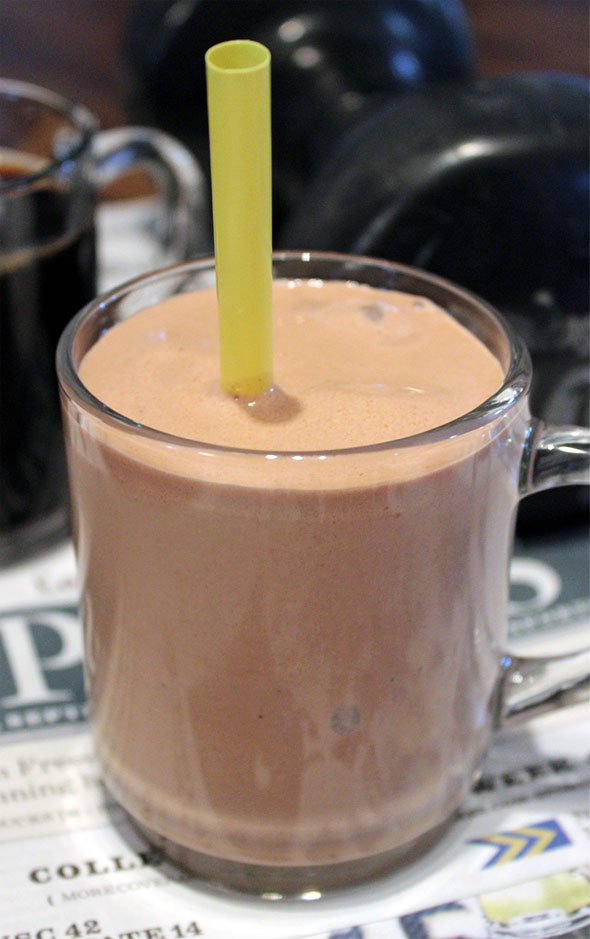 A little cocoa powder and a spoonful of peanut butter make this high-protein smoothie taste like dessert for breakfast.  Get the recipe here.
For many more smoothie recipes, visit the Breakfast Drinks section of this site.
You Might Also Like: