This Oatmeal Tastes Like Banana Cream Pie!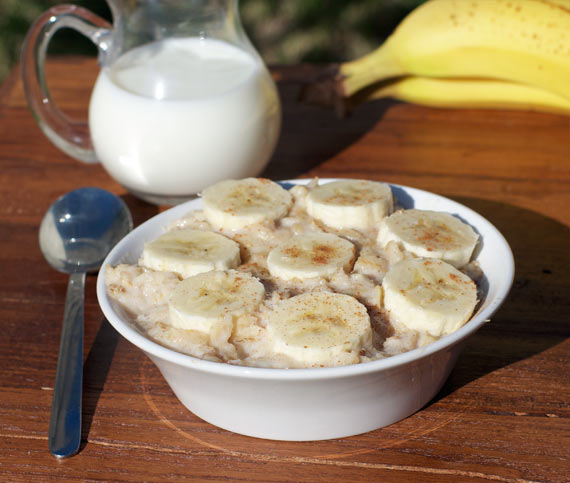 This oatmeal tastes like banana cream pie!  It gets big banana flavor from mashed and sliced bananas and a creamy richness from a modest amount of sweetened condensed milk.  If you add a dollop of whipped cream, you're in for the full banana cream pie near-experience.  For the more diet conscience, you can skip the whipped cream and still get a pretty serious pie flashback.
This recipe is a modified version of a popular recipe on MrBreakfast.com called Banana Cream Oatmeal.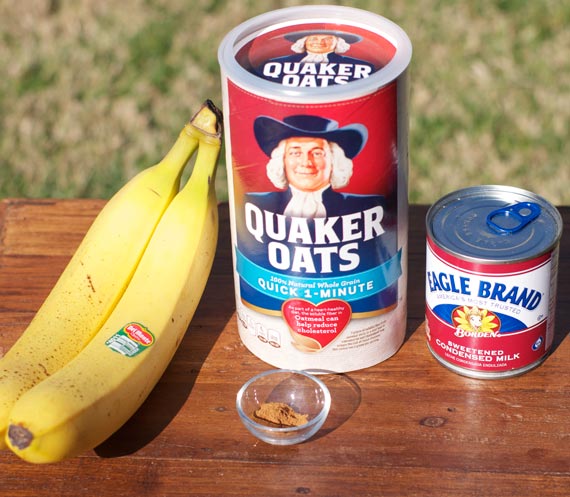 Here's how to do it:
The ingredients are 2 cups of oats (Old Fashioned or quick-cooking), 1/3 cup sweetened condensed milk, a hint of cinnamon and 3 bananas.  The original recipe asked for 2 bananas, but I found that it really benefited from one more.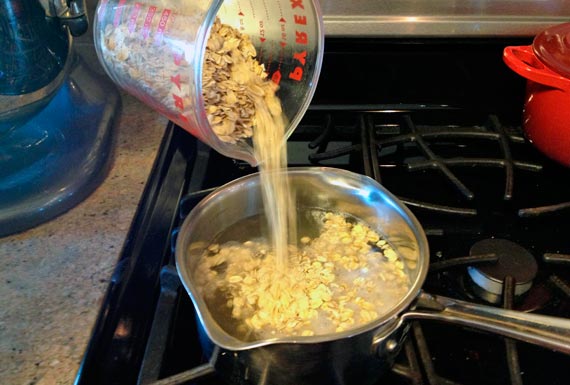 Prepare the oats as directed on the package.  I tried it with both quick cooking and Old Fashioned oats.  The end result was the same.  Both kinds of oats required 4 cups of water (double the amount of oats).  The only difference was – as you might expect – the quick cooking oats cooked quicker.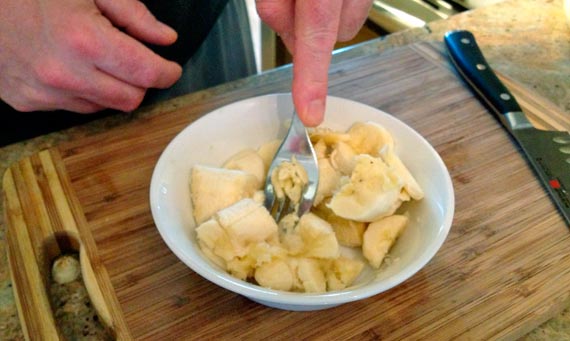 As the oats are cooking, mash two bananas.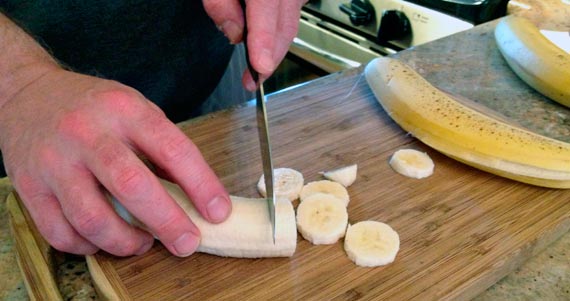 Slice the remaining banana into coins.
When the oats have the constancy you like, stir in the mashed bananas, condensed milk and some cinnamon.  Top each serving with banana coins and final dash of cinnamon.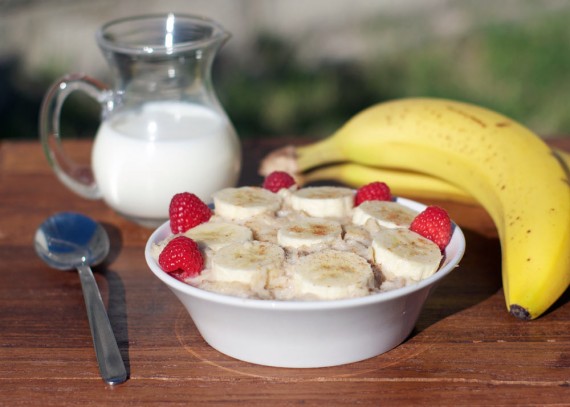 I added raspberries to make the pictures pop.  I found that they also made the recipe pop.  So, add 'em if you got 'em.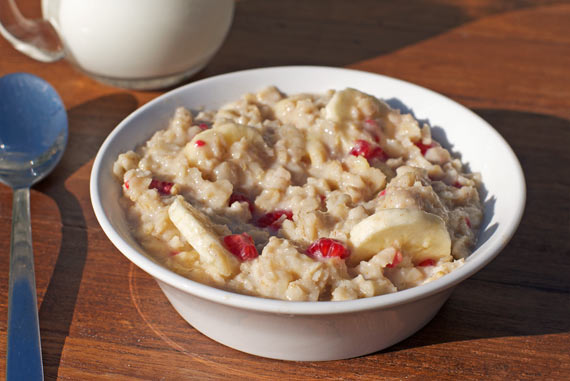 There it is… a delicious, unique oatmeal that takes about 15 seconds longer to make than it takes to make just the oats.  One might say, "It's easy as pie!"
This post is a companion piece to the following recipe on MrBreakfast.com:
You Might Also Like: