Thanksgiving Breakfast Fun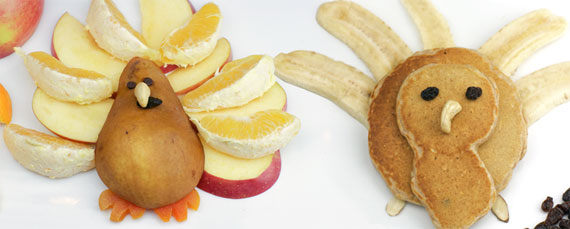 A couple Thanksgivings ago, I introduced you to the Pancake Turkey.  This year, I'd like you to meet Pancake Turkey II, a variation on the concept of pancake turkeys.  I'll also introduce you to a special, new Thanksgiving friend… the Fruit Turkey. If that's not enough… new for Thanksgiving 2014, I will show you the rare and exotic Muffins Turkey.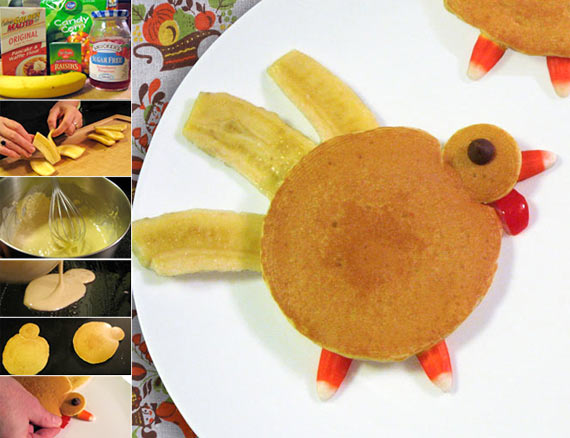 This (above) is the first pancake turkey I ever made. For this gobbler, you need a pancake mix (or homemade pancake batter), a banana, candy corn, a chocolate chip or a raisin and a maraschino cherry or a small dollop of red jam.  You can get complete instructions right here.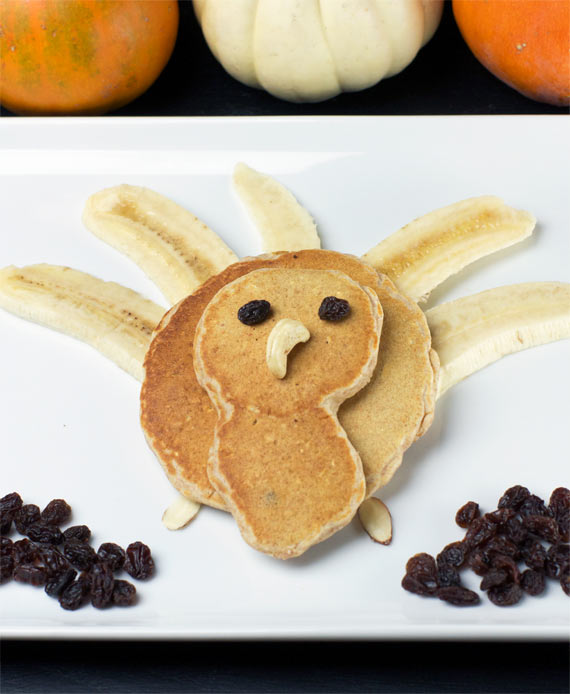 This is my latest attempt at the craft of pancake turkeys.  This one has a little more dimension.  To make this guy, you need pancakes, a banana, raisins, sliced almonds and a cashew.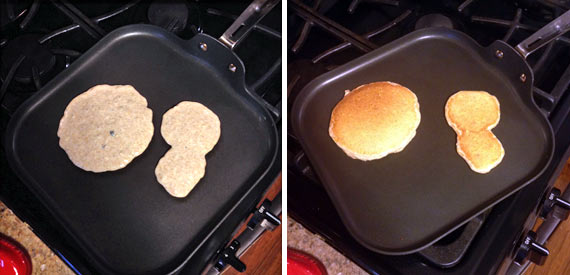 Making the body is just a matter of making one normal pancake and one that's vaguely phallic.  Slice the banana and you're ready to go.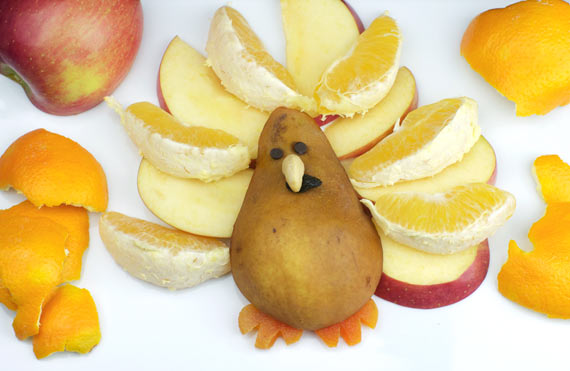 Now, this handsome follow is a rare, endangered fruit turkey.  He's endangered because I'm seriously about to eat him.  Fortunately, you can help repopulate the fruit turkey population with a pear, an apple, an orange, 2 mini-chocolate chips, a raisin and a cashew.
What should I name my fruit turkey?  Your comments are welcome below.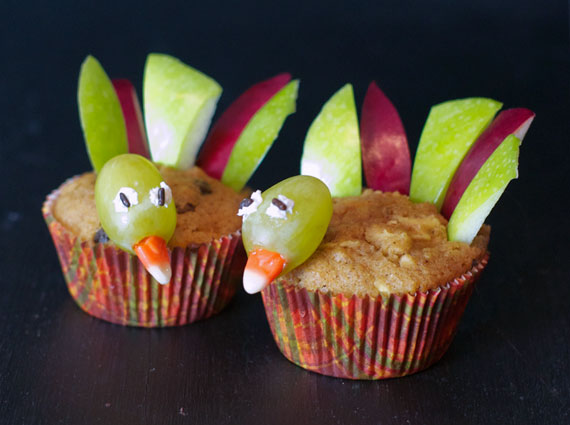 Here's a pair of exotic Muffin Turkeys.  You can make these with any muffins.  You'll need some grapes, candy corn (wedged into the grape) and some red and green apple slices.  A toothpick is used to attach the grape head to the muffin body.  I made eyes with icing and chocolate sprinkles.  You could also just dab on some chocolate sauce or peanut butter.  The muffins I used for these turkeys were Apple Bran Muffins.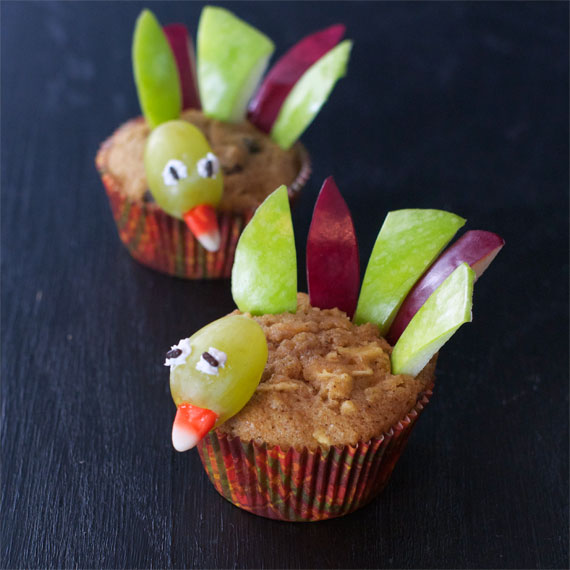 That concludes today's lesson in the art of breakfast turkeys.  All that's left to say is "Happy Thanksgiving!"  I hope it's your best one ever!
Further Reading:
Turning Thanksgiving Leftovers Into Great Breakfasts
You Might Also Like: