Oy, Yanks! Meet Britain's Bacon Butty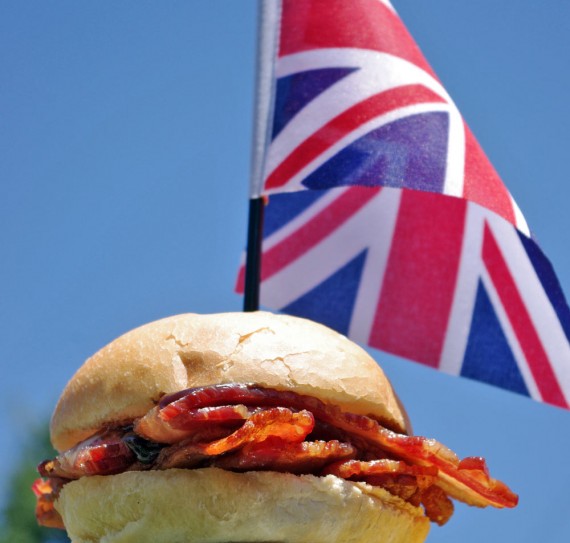 A recent survey revealed that bacon is the overwhelming favorite food of Britain.  One in ten Brits put bacon at the top of their list.  In honor of that great nation of bacon lovers, I'd like to focus on a British staple that's practically unknown in the U.S., the Bacon Butty –  a simple bacon sandwich.
When Prince William married Kate Middleton, her precocious brother-in-law Prince Harry planned a post-wedding, wee-hours party with Bacon Butty sandwiches as the main course.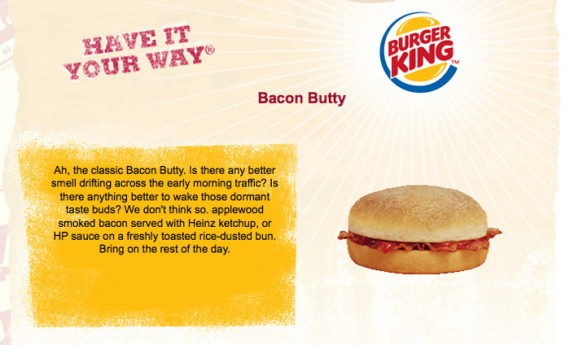 The Bacon Butty is so popular in the U.K. that you find it on the menu of their Burger King Restaurants.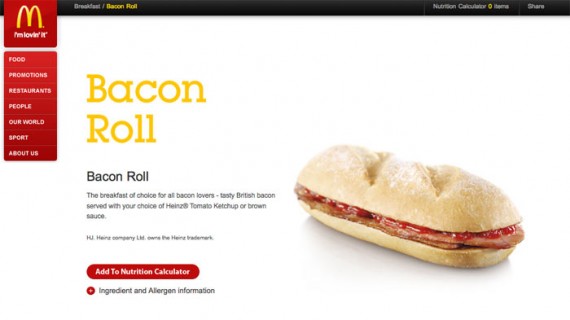 McDonald's in Britain serve a Bacon Butty, but they call theirs a Bacon Roll.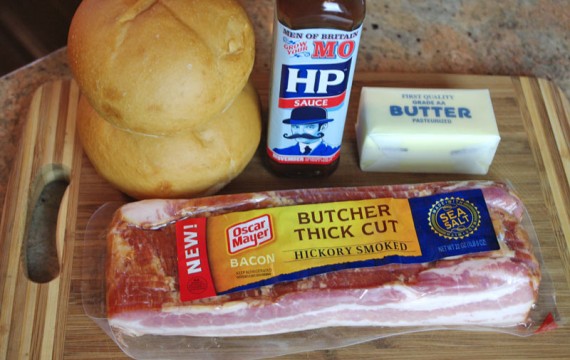 To make a Bacon Butty, select a thick-cut bacon.  Bacon in Britain is traditionally thicker than our bacon.  For the bread, I decided to use two over-sized dinner rolls, but you could use any bread you like to make your Butty.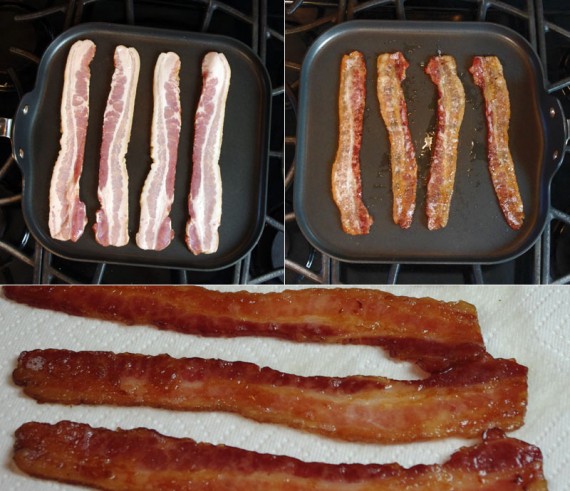 Fry up the bacon so it's completely cooked but still a little flexible.  Transfer to stacked paper towels to remove excess grease.

Cut the rolls in half and butter.  At this point, many Brits assemble their sandwich.  Others fry the buttered side of the bread until browned and crisp.  That's what I did.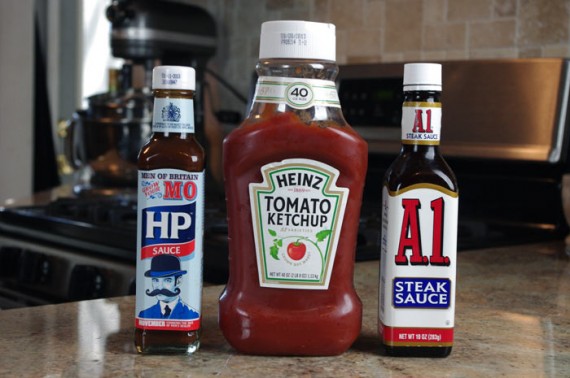 HP Sauce (aka Brown Sauce) is the most popular thing to put on a Bacon Butty, but A.1. Steak Sauce and regular tomato ketchup are also common.  I tried all three and liked the A.1. most of all.  I had to visit a British specialty shop to get the HP.  As long as I was there, I picked up a small British flag to act as the perfect garnish for my homemade Bacon Butty.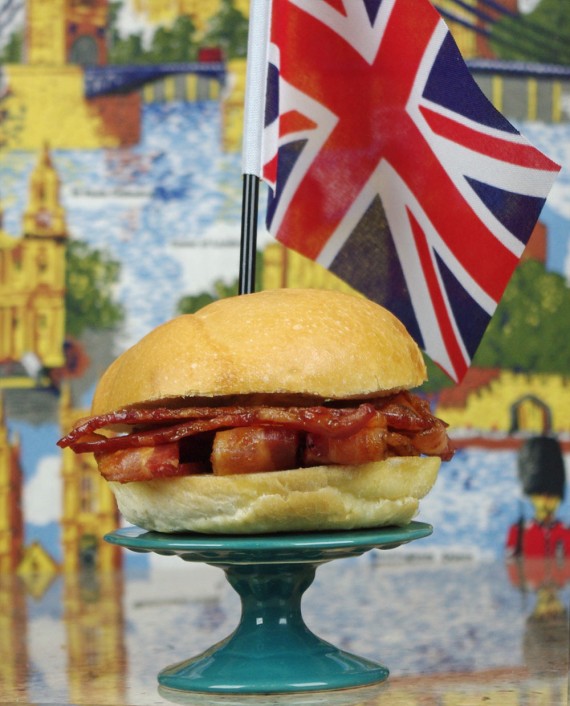 That's all there is to it.  Just pile bacon on your bread.  Douse your favorite sauce on top and there's your sandwich.  Now pop that scrummy Butty in your gob.  That's British slang for placing the bacon sandwich in your mouth.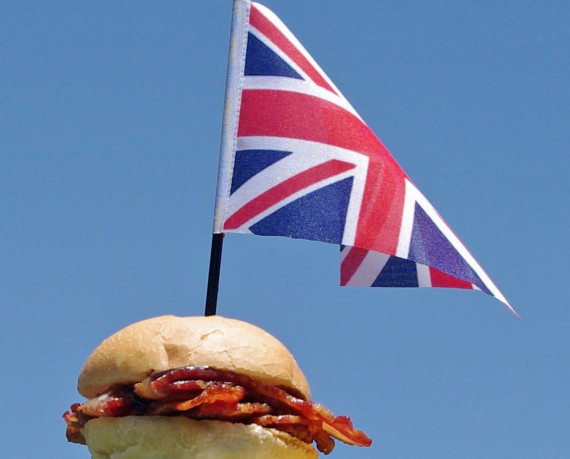 That's a Bacon Butty from your Breakfast Buddy.  Enjoy!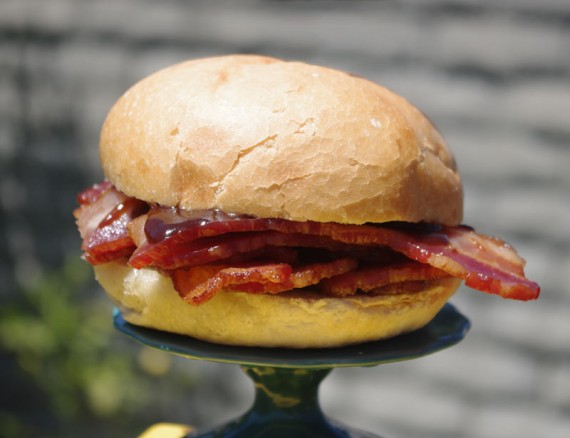 Bonus:
These young British guys, Joe and Ollie, love the Bacon Butty so much that they wrote a song about it.  Nice harmonies dudes!  (That how we say "mates" in the U.S.)
You Might Also Like: