How To Make Chewy Granola Bars In The Microwave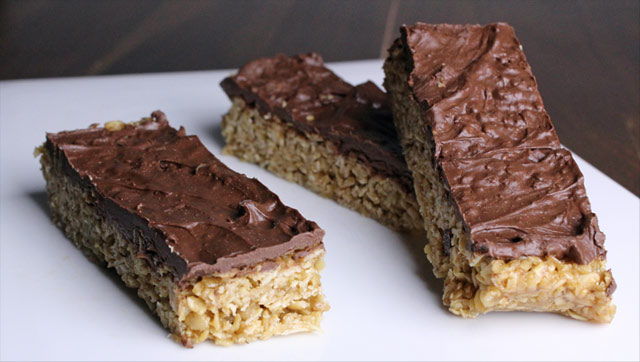 These granola bars are extremely easy to make and they taste "oat-standing"!
All you do is mix oats with brown sugar, melted butter and a bit of corn syrup.  Once the mixture is microwaved, you toss on some chocolate chips.  Microwave one minute more and spread the chocolate out like frosting.  Then you put them in the refrigerator and wait 30 minutes.  Once the chocolate has set, you chop them into bars or squares and enjoy.  Total active prep time is about 8 minutes.
For exact ingredients and the printable recipe, click here.
Video: How To Make Chewy Granola Bars In The Microwave w/ Kid Breakfast
You can modify the recipe by adding a handful of raisins or other small bits of dried fruit.  Same goes for chopped nuts.  As long as your additions don't exceed 1/3 cup, the bars should still hold together well.
Quick cooking oats work a little better than Old Fashioned oats.  Quick cooking oat pieces are smaller so the final bar is slightly more condensed and holds its shape better.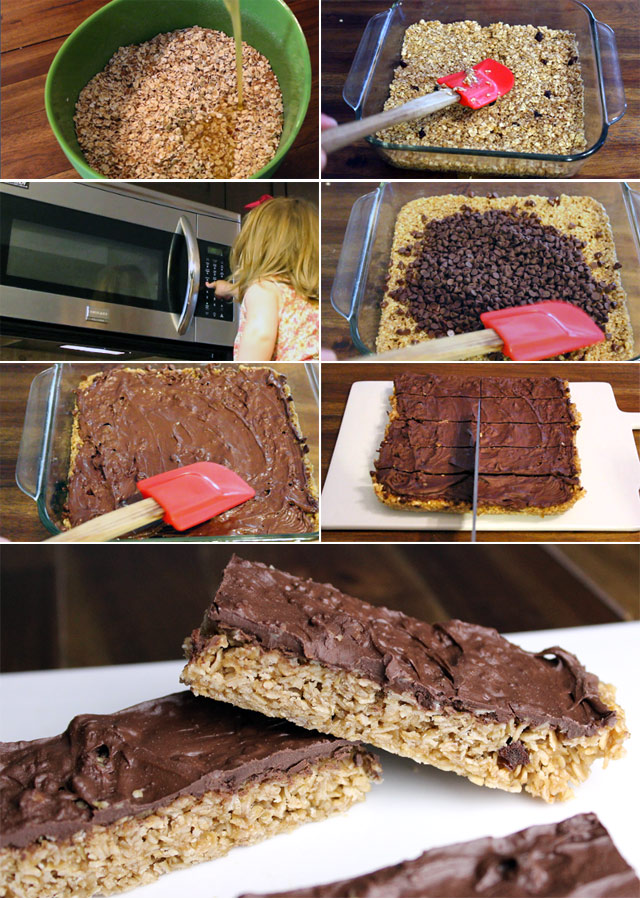 If you use mini chocolate chips, you may not need to microwave the additional minute.  The heat left over from the first four minutes of microwaving is likely enough to melt the tiny chips.
The one thing I might do differently next time is to reduce the amount of chocolate just a touch.  These bars were delicious… maybe too delicious.  Less chocolate would make them more like respectable granola bars and less like the indulgent, delectable treats you see here.
When sealed in an airtight container at room temperature, the bars remain fresh and tasty for up to 10 days.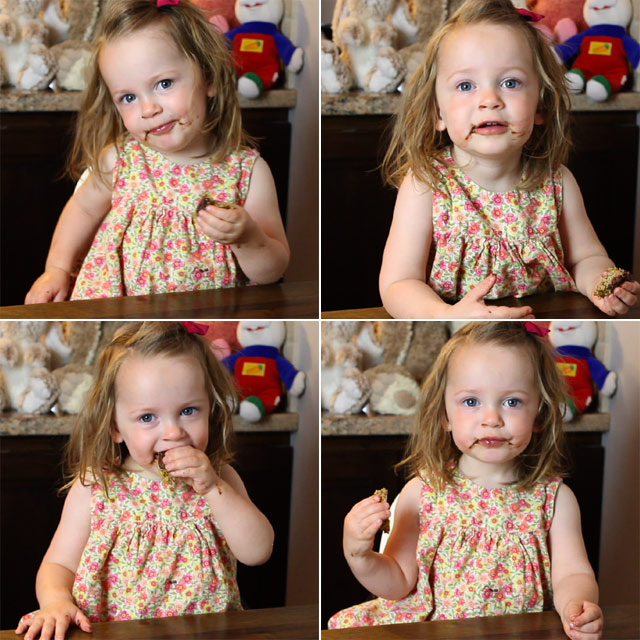 Final Verdict: These Chewy Microwave Granola Bars were "oat" of sight, man!
You Might Also Like: