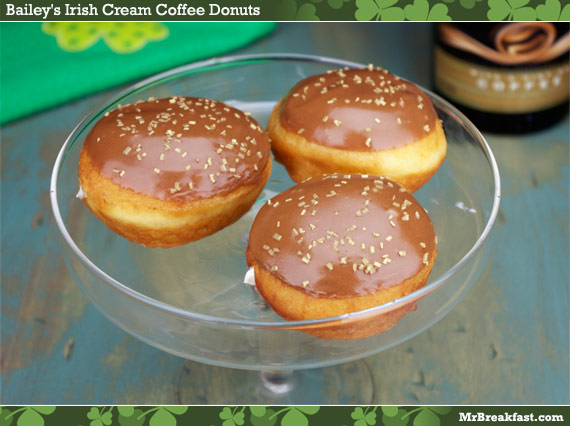 This donut was a huge success last St. Patrick's Day.  All year whenever I told friends I was thinking of making donuts, they'd say, "You should make the ones you made for St. Patrick's Day again."
This recipe uses my proven, kitchen-tested, yeast-raised donut base (which you can use for a multitude of different donuts).  The topping is a chocolatey, coffee-infused mocha icing and the filling is a vanilla buttercream that's been transformed into a taste of the Emerald Isle by a shot of Irish coffee liqueur.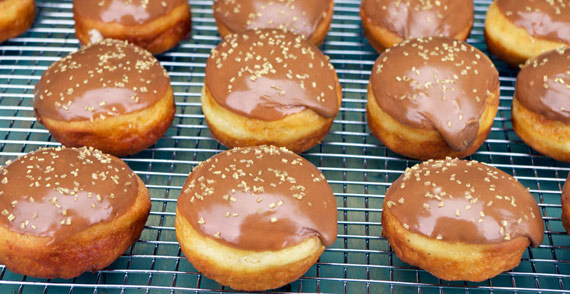 There's an old Irish proverb that says, "Hunger is a tasty topping."  That may be true, but I think you'll prefer this mocha icing.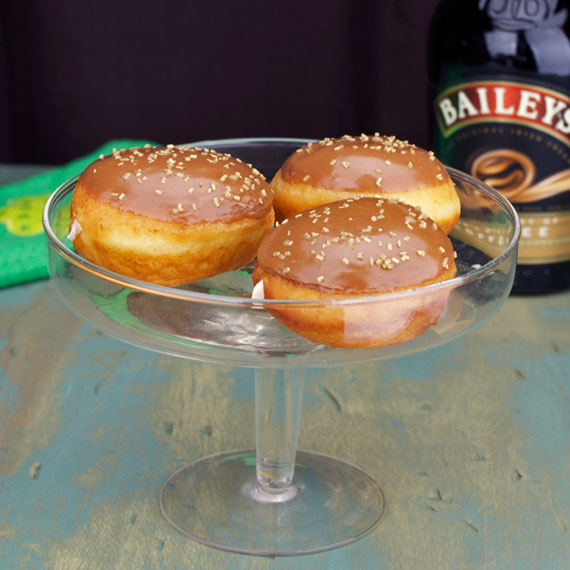 To Make The Yeast-Raised Donuts: