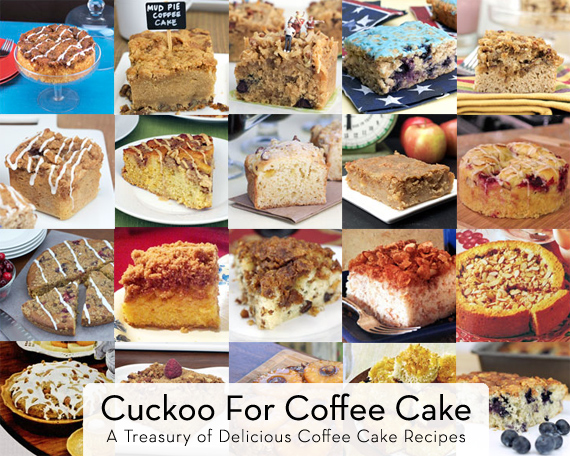 When you want a baked good for breakfast or brunch, you can't beat a nice coffee cake.  They're easy to prepare and ready within an hour. As they bake, your kitchen smells like a bakery.  If you have guests over, someone will always ask, "What smells so good?" If you need a dish to take somewhere, a coffee cake is the perfect, portable, party pastry.
The recipes here are all "quick bread" coffee cakes. That is to say, they don't use yeast (which takes more time), but are made from scratch using flour as a base and baking powder or baking soda as their leavening agent.  (A couple of the recipes call for a store bought-baking mix like Bisquick which is basically flour plus baking powder.)
In a later post, we'll address yeast-risen coffee cakes and short-cut coffee cakes (those which use dinner rolls, biscuits in a tube or some other time-saving base).  But for now, grab a coffee, sit back, relax and get ready to be hungry.  I present to you…
32 Favorite Coffee Cake Recipes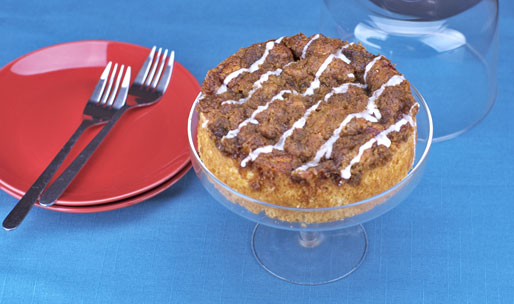 1. Strawberry Jam Coffee Cake – You can use any flavor jam that you like.  I've tried this recipe with both strawberry and raspberry jam and loved the results.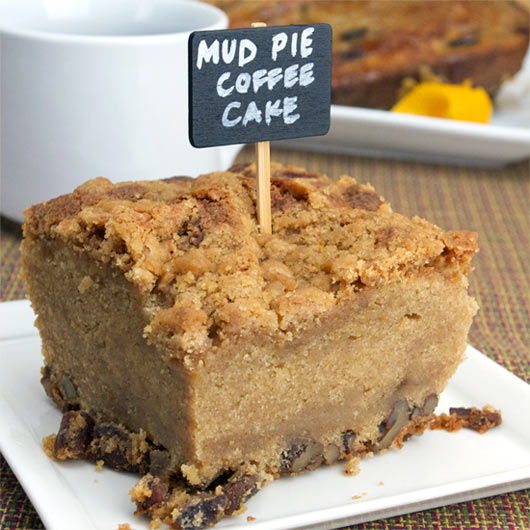 2. Mud Pie Coffee Cake – A very unique coffee cake with a center that's so soft, moist and tender… it might remind you of bread pudding.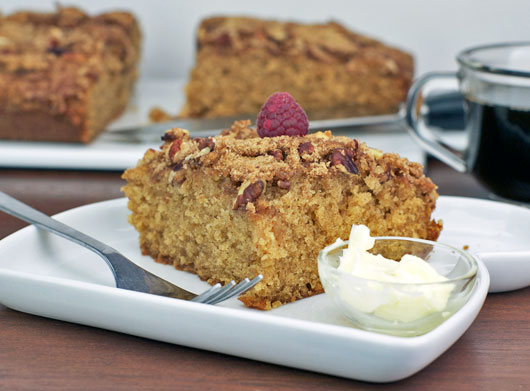 3. Overnight Coffee Cake -  A good, solid standard coffee cake with a brown sugar and pecan crumb topping.  This one is especially good with… you guessed it… coffee.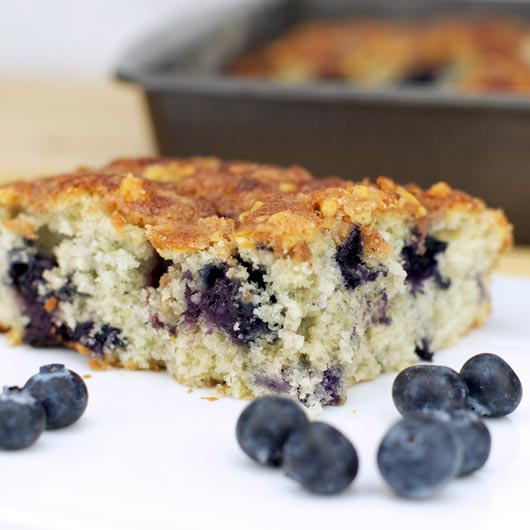 4. Blueberry Coffee Cake – The inside is fluffy and loaded to the max with blueberries.  The top is surprisingly crisp.  This is my personal favorite of the many kinds of blueberry coffee cakes I've tried.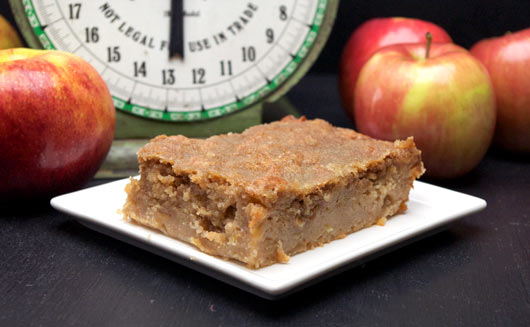 5. Apple Coffee Cake – By volume, this coffee cake has more apples than flour which makes it extremely flavorful and moist.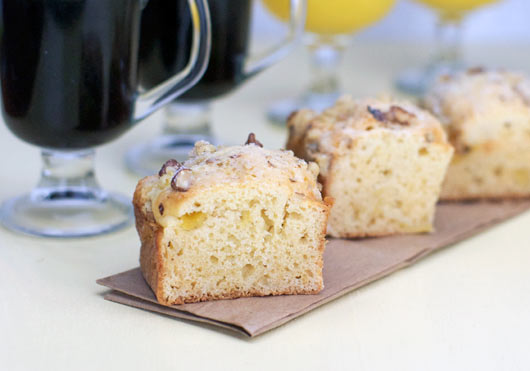 6. Pineapple Coffee Cake – A very easy recipe.  Each bite has just the right amount of pineapple.  A simple sugar and walnut topping adds flare but keeps the focus on the tropical flavor inside.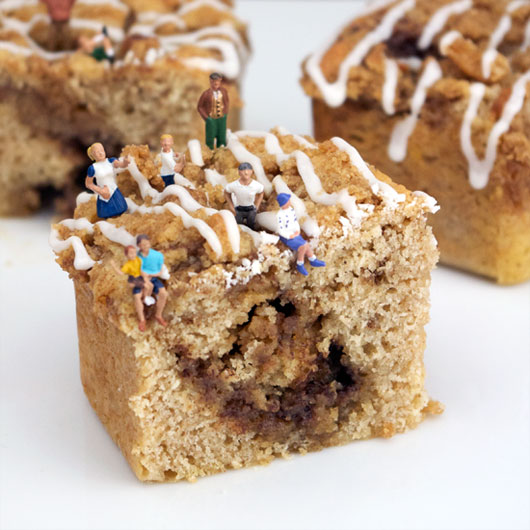 7. Starbucks-Style Cinnamon Coffeecake – I experimented with cakes, crumbles and fillings until I came up with a recipe that's just as good, if not better, than the notable coffee cake from the famous chain.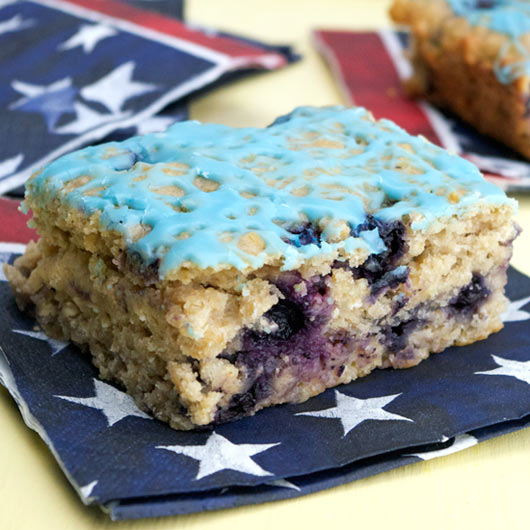 8. Blueberry Oatmeal Breakfast Cake – An egg-free coffee cake that includes whole wheat flour, oats, applesauce and lots of delicious blueberries.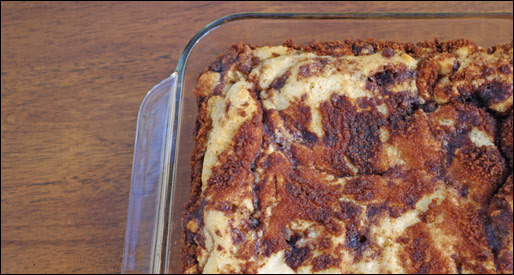 9. Cinnamon Flop (Coffee Cake) – This easy-to-make coffee cake features soft fissures and cracks loaded with buttery brown sugar and cinnamon.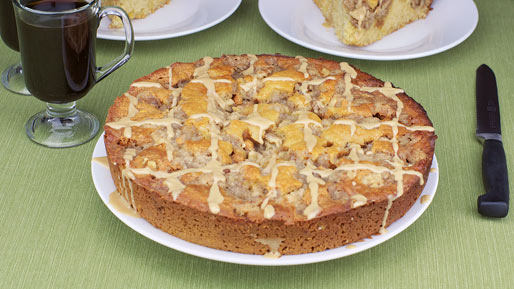 10. Butterscotch Coffee Cake – This coffee cake uses butterscotch chips and more butter than I'd like to admit to give it a sweet, indulgent flavor.  This one got 20 thumbs-ups from the 10 people I had try it.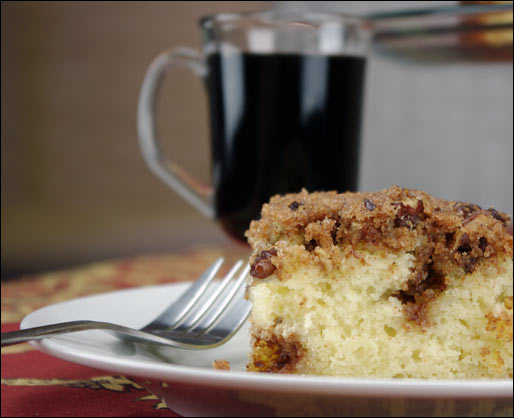 11. Blitzkuchen (German Coffee Cake) – A basic coffee cake with a delightful walnut crumble topping.  FYI… Kuchen is the German word for "cake" and Blitz is German for "lightning."  Who's in the mood for Lightning Cake?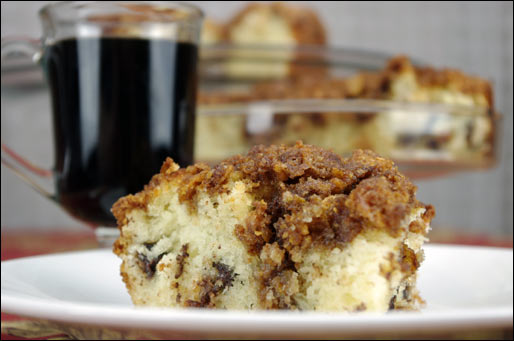 12. Crunchy Kuchen (German Coffee Cake) – Like a blitzkuchen (above), but with a crunchy topping thanks to crushed corn flakes.