Prince Charles Denies Egg Allegations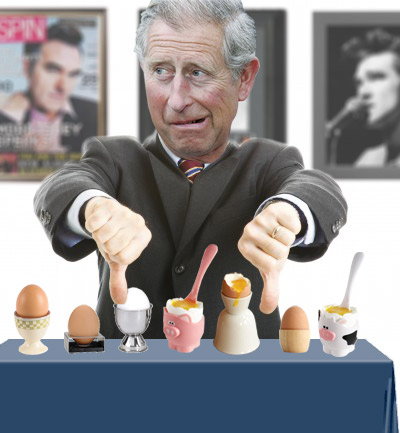 Today, the official website of Prince Charles denied reports that the Prince has seven boiled eggs prepared every morning – of which, he only chooses one.
The malicious breakfast rumor first appeared in the 2006 book On Royalty by Jeremy Paxman.  The author alleged that Charles was so particular about the texture of his egg that he would order his staff to boil several eggs and number them according to their cooking time.
Not so, says the Prince's website.  In the FAQ section of the site, the following text now appears:
"Does The Prince of Wales have seven boiled eggs cooked for his breakfast but only eat one, as claimed in Jeremy Paxman's book On Monarchy?
"No, he doesn't and never has done, at breakfast or any other time."
(It seems the Prince's site got the name of the book wrong.  It is actually On Royalty not On Monarchy.)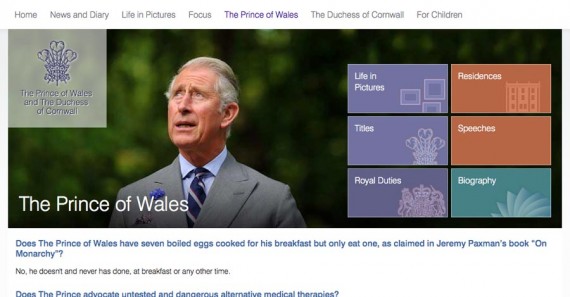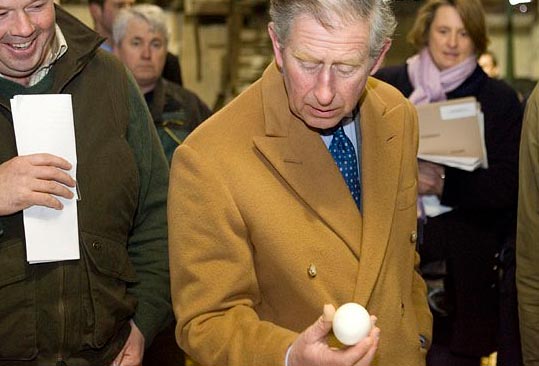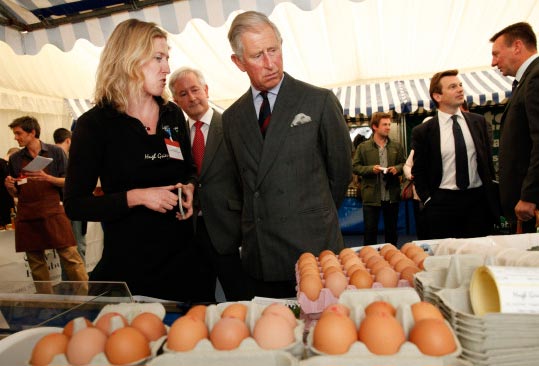 If you're finicky about your soft-boiled eggs, check out my column "How To Boil An Egg" where you'll find advice about soft-boiled and hard-boiled eggs.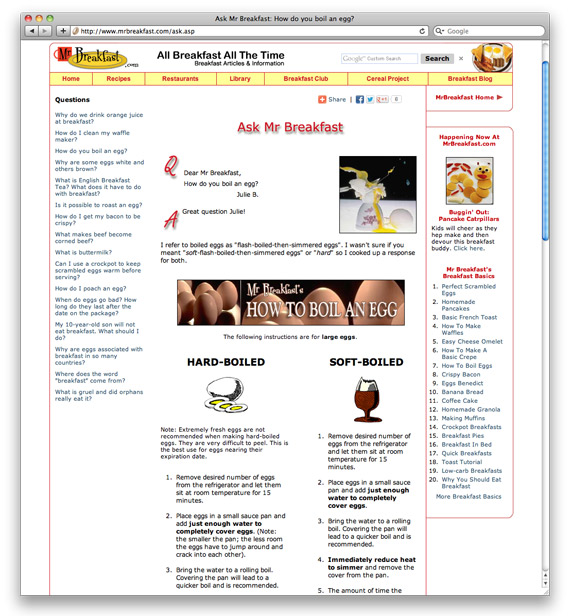 Sources:
Official Website of Prince Charles
Bloomberg News: Prince Charles Seeks to Dispel Seven-Breakfast-Eggs Story
Huffington Post: Photo of Prince Charles Looking at Cartons of Eggs
Telegraph: Photo of Prince Charles Looking at a Single Egg
You Might Also Like: