Fast Food Cronut? No Thanks!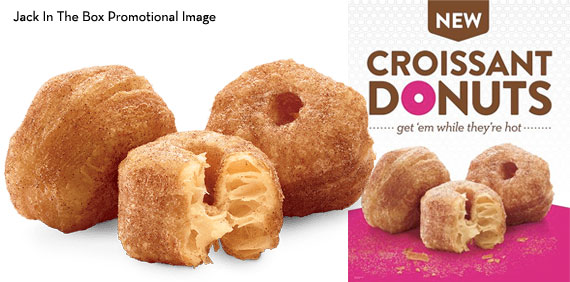 Just as the Cronut fad seems to be fading, Jack In the Box has jumped on the bandwagon to offer their version of the pastry.
The Cronut was originally created by pastry chef Dominique Ansel in 2013 for the Dominique Ansel Bakery in New York City.  The name Cronut is trademarked, thus Jack In The Box's decision to use the innocuous, descriptive name Croissant Donuts.
The Jack In The Box website describes their Croissant Donuts as, "The perfect hybrid of two delicious sweet treats – croissants and donuts; this pastry is a donut made with buttery croissant dough rolled in cinnamon sugar to create a decadent pastry treat."
Perfect? They are most definitely not.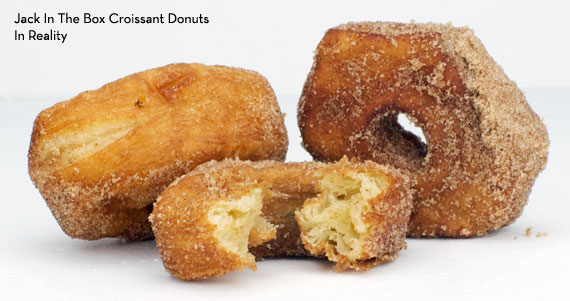 The outside of the pastry is chewy and tough.  The inside has a nice, soft texture but the overriding flavor is that of artificial butter.  If you've ever had real butter before, you'll notice something fishy.  Also note that these Croissant Donuts are much smaller than you'd probably assume from ads.  They're just a little bigger than a golf ball.
In short, thumbs down to the Croissant Donuts from Jack In the Box.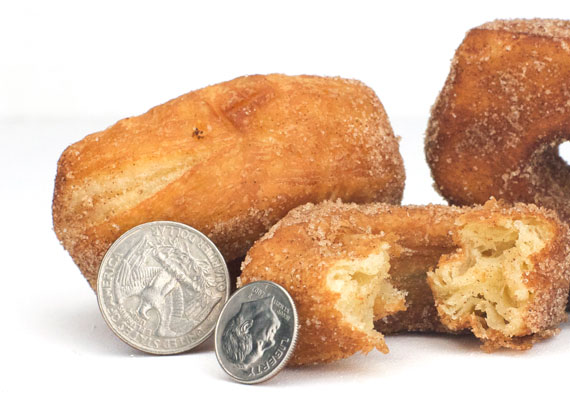 ---
Since I'm giving the Croissant Donut a pretty hard time, I thought I'd mention two new items from Jack In the Box that are actually pretty good.
The Meat Lovers Breakfast Burrito from Jack In The Box is a straight-up loaded breakfast burrito with the right amount of everything so you taste each element:  bacon, sausage, ham, eggs, cheese and salsa.  It's satisfying and filling.  There's nothing new or fancy.  It's just some of the best flavors of breakfast wrapped together.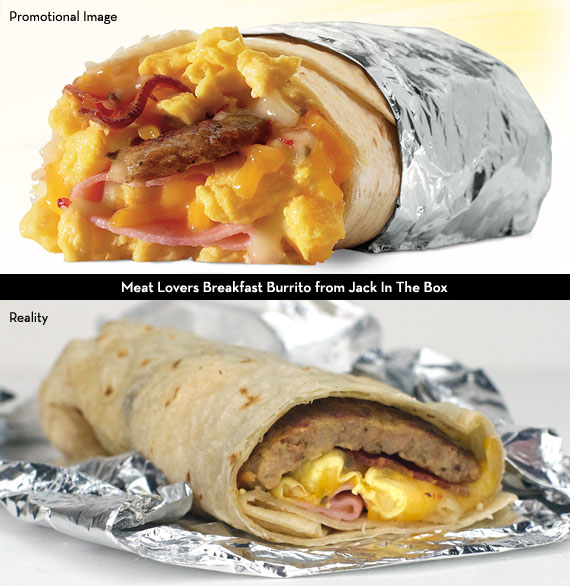 The Grande Sausage Breakfast Burrito from Jack In The Box is unique due to a combination of Cheddar cheese sauce and a creamy Sriracha sauce.  The flavorful sauces are apparent in every bite of the burrito which contains sausage patty pieces, scrambled eggs, hash brown nuggets and bacon crumbles.  I didn't notice the bacon.  But that was okay with me since I bought the burrito as a self-proclaimed ode to sausage.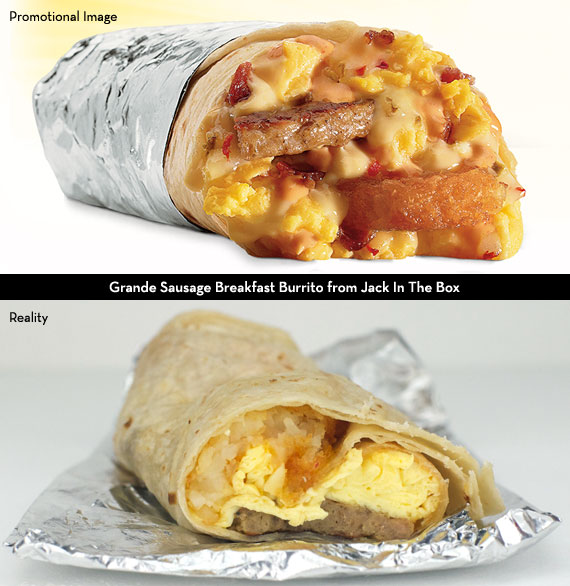 To sum up… I didn't "go nuts" for the "cronuts" – but the burritos were neato.
You Might Also Like: