Breakfast At The Pantry
The Pantry in Downtown Los Angeles is a textbook example of a great greasy spoon restaurant.  It's been around since 1924 (although it moved to it's current location in 1950). Walking in, you get the feeling very little has changed since they first opened.  Adjust your vision to black and white and it's easy to image the customers at the counter are the same hungry people who ate there during the Great Depression.  The tables, the floor and menus on the walls all reek of nostalgia.  It's a stark contrast to the modern high-rises that surround the restaurant.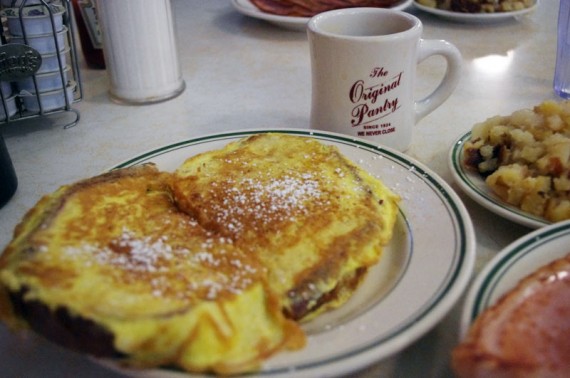 Expect to wait a while for a table.  The place gets BUSY.  The waiters and servers are exceptionally fast and the food hits your table minutes after you order.  The line to get in can be daunting, but it mores pretty fast.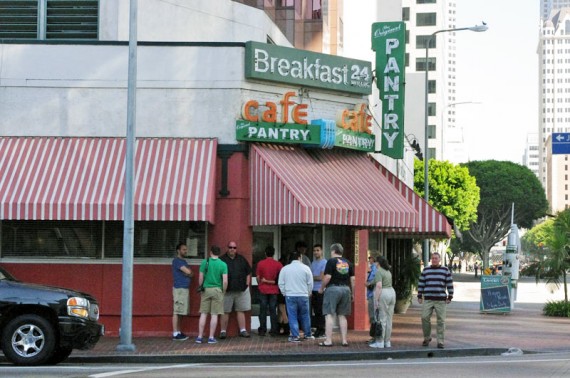 Have cash on hand because they don't take credit cards.  Most importantly, bring your appetite.  The portions are huge.  I had pancakes and eggs with a side of bacon.  I'm ashamed to say it could have fed a family of four.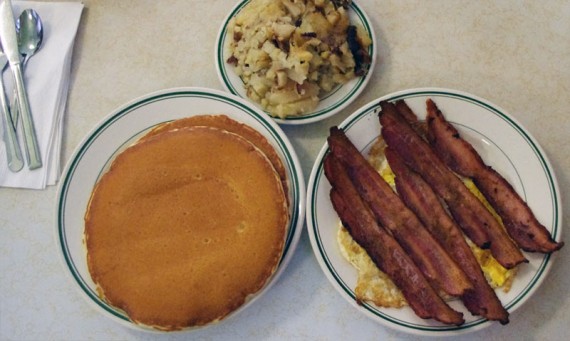 There's nothing gourmet about the food.  It's just good American diner food done right.  I've had better pancakes.  I've had better eggs.  The Pantry is all about the portions and the environment.  I enjoyed my breakfast, but mostly because I had to wait for it and there was so much of it.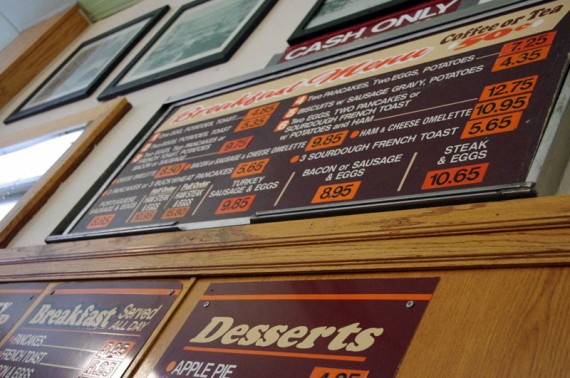 If you're ever looking for breakfast in Downtown LA, give the Pantry a try.  It's pretty fun.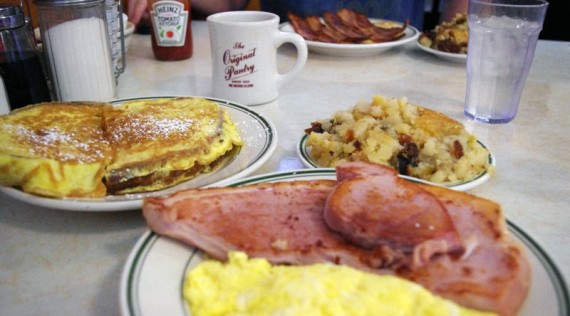 The Original Pantry Cafe
877 S. Figueroa St.
Los Angeles, CA 90017
You Might Also Like: