Super Chocolate Waffles

(6 servings)

1 and 1/2 cups Bisquick baking mix
1 cup sugar
1/3 cup baking cocoa
3/4 cup water
2 Tablespoons vegetable oil
2 large eggs
2/3 cup chocolate chips - optional
I agree with most of the comments people submitted about this recipe. These are good chocolate waffles. To make them SUPER chocolate waffles, you have to use the optional chocolate chips so you get a double punch of chocolate flavor. I gave mine a third hit of chocolate by grating some chocolate shavings on each serving as soon as they came out of the waffle iron. For a topping, I tried chocolate sauce to make ULTIMATE chocolate waffles, but that, hard-to-believe, was actually too much chocolate which masked the flavors in the waffle. I found good old butter and maple syrup to be the best topping. For a terrific chocolate waffle that uses flour instead of Bisquick, try Chocolate Brunch Waffles. (This recipe on this page was submitted in 2003. It was photographed in September 2015.)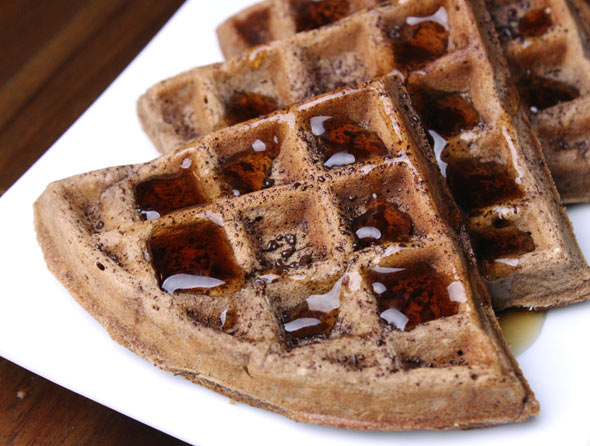 How To Make Super Chocolate Waffles (With Bisquick)

Mix all ingredients until well blended. Fold in optional chocolate chips if using. Pour batter for waffle into center of hot waffle iron.

Bake about 5 minutes or until steaming stops.

Remove and serve with favorite syrup (or try chocolate sauce and whipped cream if making for desert).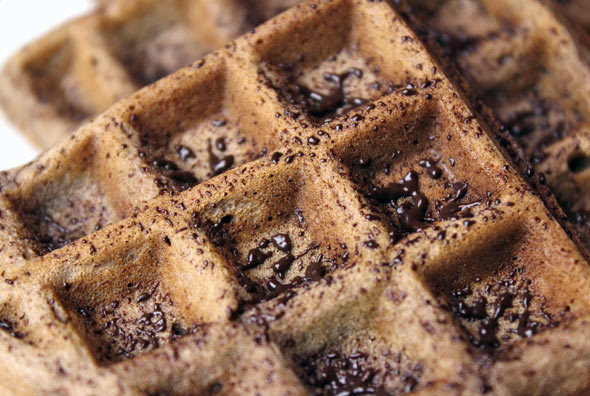 Cooking Note From Mr Breakfast

I increased the amount of oil to 1/4 cup because I don't like to spray my waffle iron with cooking spray. I recommend increasing the amount of oil or using cooking spray so these waffles don't stick at all to the waffle iron.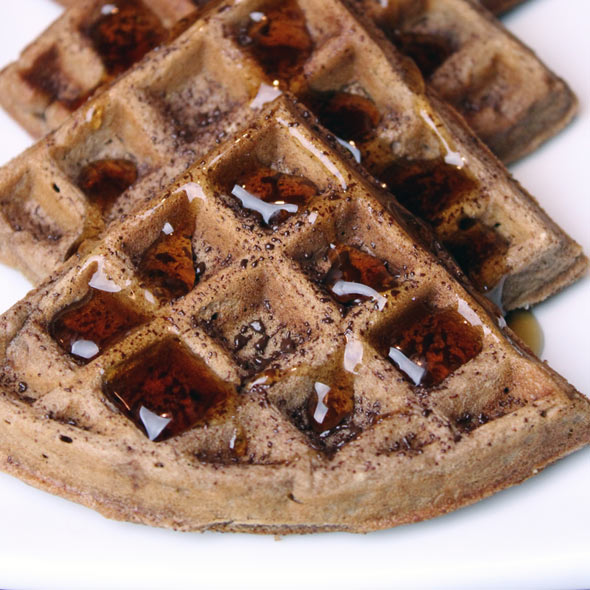 An easy to make chocolate waffle recipe that requires Bisquick or a similar baking mix. For an extra burst of chocolate, you can sprinkle a handful of chocolate chips into the batter.




Mr Breakfast would like to thank t92962 for this recipe.

Recipe number 901. Submitted 3/29/2003.