Scrambled Egg Muffins II

(6 servings)

1/2 pound bulk sausage - pork or turkey
9 large eggs
1/4 cup milk
1/2 cup chopped onion
1/4 cup chopped green pepper
1/2 cup shredded Cheddar cheese
1/2 teaspoon salt
1/4 teaspoon pepper
1/4 teaspoon garlic powder
There were two very similar recipes submitted to MrBreakfast.com called Scrambled Egg Muffins. This was my least favorite of the two. The better recipe (maybe because it has more cheese) can be found here: (Original) Scrambled Egg Muffins. The recipe on this page is fine. It works and was totally enjoyable. The other one is just a little better. For what itís worth... my honest advice would be to skip the muffin tin and throw all the ingredients in an 8 x 8 baking dish. Eggs baked in muffin tins are always a bit dry on the edges - a problem you don't usually have with traditional breakfast casseroles. (This recipe was submitted in 2008. It was tested and photographed in December 2015.)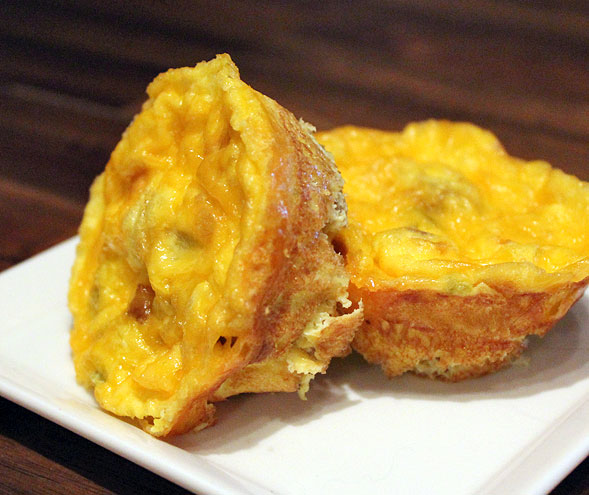 How To Make Scrambled Egg Muffins (Alternate Version)

In a large skillet over medium heat, cook the sausage until nicely browned (break apart any large pieces that form). Drain off grease and set aside.

Preheat oven to 350 degrees. Prepare a 12-cup muffin tin by coating the inside of the cups with cooking spray.

In a large mixing bowl, beat the eggs with the milk until frothy. Add all remaining ingredients (including cooked sausage) and stir to mix evenly.

Fill each muffin cup 3/4 full with the egg mixture.

Bake for 20 to 25 minutes or until a knife or toothpick inserted in the center comes out clean.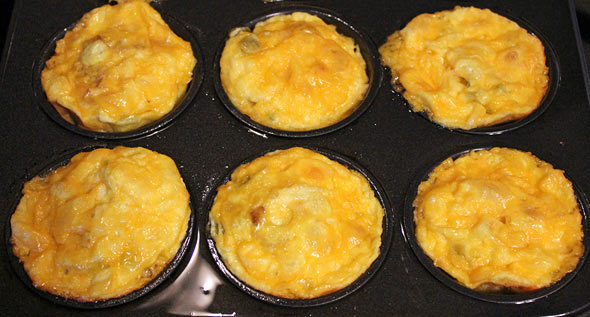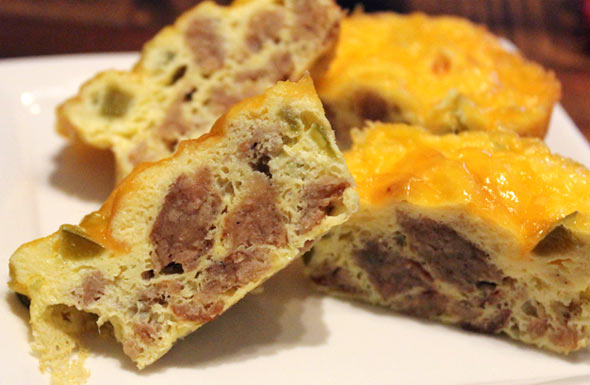 Two muffins make a serving. This works great with spicy sausage too if you like that added kick.




Mr Breakfast would like to thank Bennett for this recipe.

Recipe number 2416. Submitted 10/27/2008.