Applesauce Pancakes

(4 servings)

1 and 1/4 cups applesauce
1 cup all-purpose flour
1/2 cup milk
1 large egg - lightly beaten
1 Tablespoon butter - melted
1 and 1/2 teaspoons baking powder
1/2 teaspoon vanilla
1/4 teaspoon salt
These pancakes tend to be way more moist than your average pancakes. Some people like that because you get a real sense of the applesauce in the recipe. Other say it's too "gooey". Personally, I like it for a change of pace from normal pancakes. For an applesauce pancake that's more fluffy and traditional in texture, check the recipe for Applesauce Oatmeal Pancakes.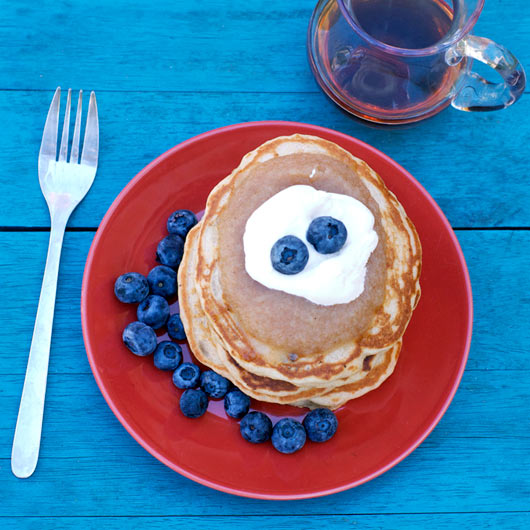 How To Make Applesauce Pancakes

In a large mixing bowl, sift together the flour, baking powder and salt.

In a separate bowl, stir together milk, egg and butter.

Add milk mixture to dry ingredients and stir.

Add applesauce and vanilla and stir.

Heat a griddle or large frying pan to medium-high heat with a light coating of butter or vegetable oil.

Dollop batter in 1/4 cup amounts to make pancakes.

When batter begins to bubbles and the edges start to brown, flip and cook until the other side is golden brown.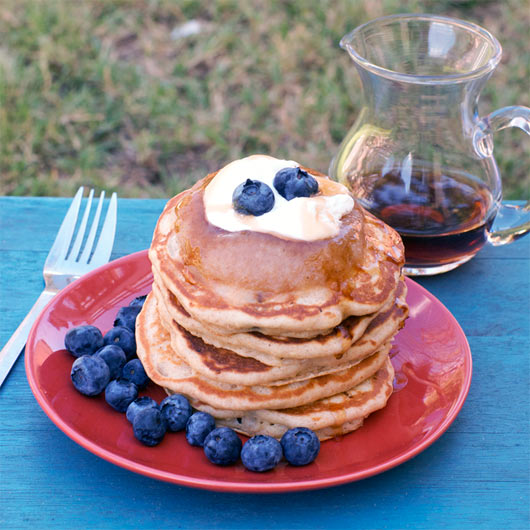 Serve with butter and maple syrup, or go apple-crazy and serve with applesauce on top.




Mr Breakfast would like to thank chinho for this recipe.

Recipe number 1669. Submitted 3/12/2006.