Honey French Toast

(2 servings)

6 slices white bread
3 large eggs - slightly beaten
1/3 cup milk
3 Tablespoons honey
1/8 teaspoon nutmeg
1 dash salt
This French toast turned out amazing for me. I have to give a lot of credit to the bread I used. Earlier in the week, I made homemade Grape-Nuts Bread which had a great texture and an interesting flavor. It turned out to be perfect for French toast. As French toast recipes go, this one is fairly basic. I really enjoyed the hint of nutmeg. As someone in the test kitchen said, "It gives it a little bit of donut flavor." I recommend using this recipe if you have a fun bread like banana bread or cinnamon raisin bread. Or better yet, try that Grape-Nuts bread. It was a really great discovery. (The recipe on this page was submitted in 2004. It was tested and photographed in September 2015.)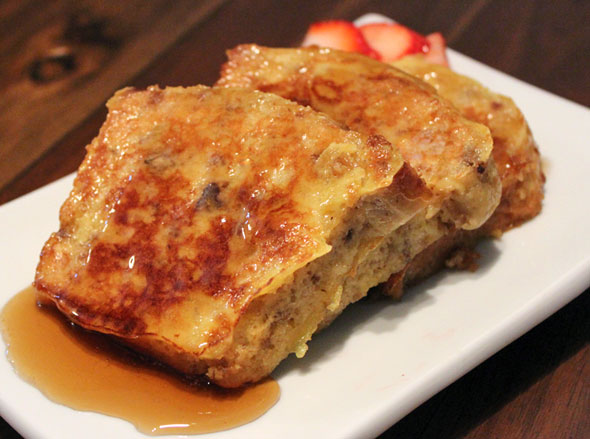 How To Make Honey French Toast

In a medium bowl, whisk eggs with milk, honey, nutmeg, and salt until smooth and well blended.

Place white bread in a single layer in a shallow pan. Pour egg mixture over bread and let stand a couple minutes until soft.

Brown both sides of each bread slice on hot greased griddle (approx. 2 minutes per side).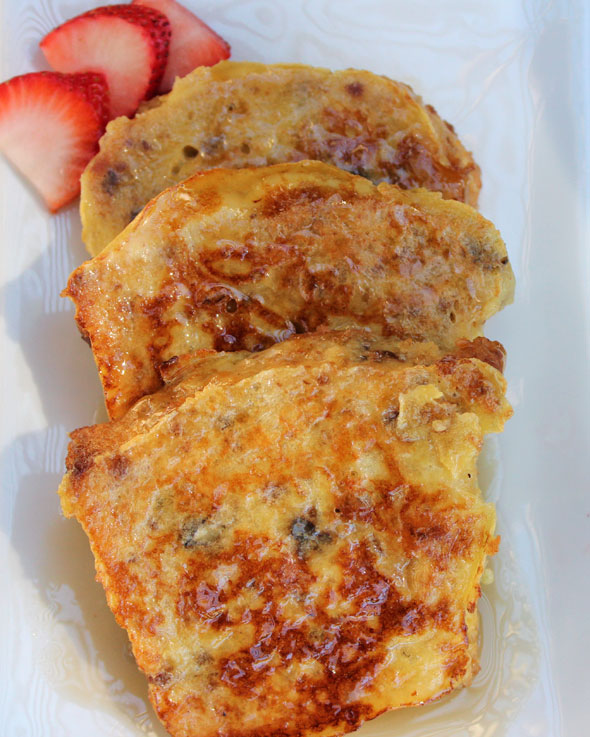 A good basic recipe that's great with butter and syrup or butter and additional honey.




Mr Breakfast would like to thank BethH for this recipe.

Recipe number 1308. Submitted 7/21/2004.