Coconut Syrup

(12 servings)

1 cup sugar
1/2 cup water
2 Tablespoons butter
1 teaspoon coconut extract
Word of warning: This is a very sweet recipe. For many, that's precisely what you're looking for in a pancake and waffle syrup. For others, it might be a little over the top. I recommend using it sparingly, at least at first. The only change I made was to add a pinch of corn starch in with the water. I like super thick syrup and that always helps. This syrup will need to be warmed up again for repeat uses. It does harden as it cools. I take my container of syrup and let it rest in a bath of warm water to heat up gently and regain its consistency. This recipe was submitted to the site in 2004. It was tested and photographed in August 2013.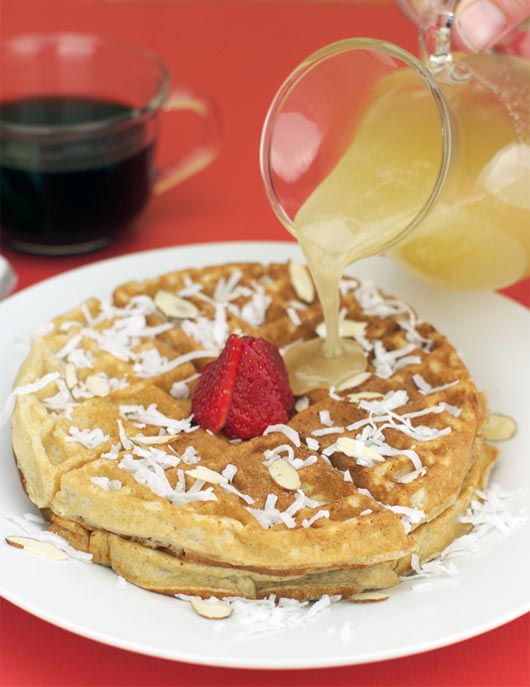 How To Make Coconut Syrup

In a sauce pan over medium-high heat, combine the sugar, water and butter. Bring mixture to a boil. Allow it to boil for 5 minutes, occasionally scraping down the side of the pan with a spatula to prevent scorching.

Remove the pan from the heat and stir in the flavoring. Serve warm over pancakes, waffles or French toast.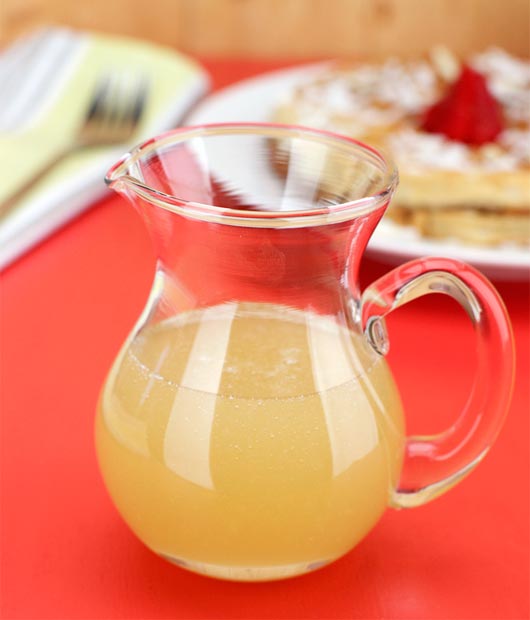 Check out tons of other pancake and waffle toppings.

Coconut extract is required to make this syrup. A bit of butter adds a buttery flavor (as it often tends to do).




Mr Breakfast would like to thank pancakegirl for this recipe.

Recipe number 1276. Submitted 6/24/2004.