Green Egg Scramble

(2 servings)

4 large eggs (or 1 cup egg substitute)
1/4 cup chopped green pepper
6 Tablespoons water
1 Tablespoons finely chopped green onions
1/2 teaspoon green food coloring
There's three appropriate occasions to make this recipe: 1) St. Patrick's Day; 2) Dr. Seuss' birthday; and 3) any day you feel like having fun! This recipe was submitted back in 2004. I just tried it this morning (March 2013). It was tasty and it was most definitely green. After I took these photos, I melted a little Cheddar cheese on top. I'd recommend that. This dish tastes good. But add just a little cheese and it tastes great. BTW... I only had to use 3 drops of food coloring to get the color you see in these pictures.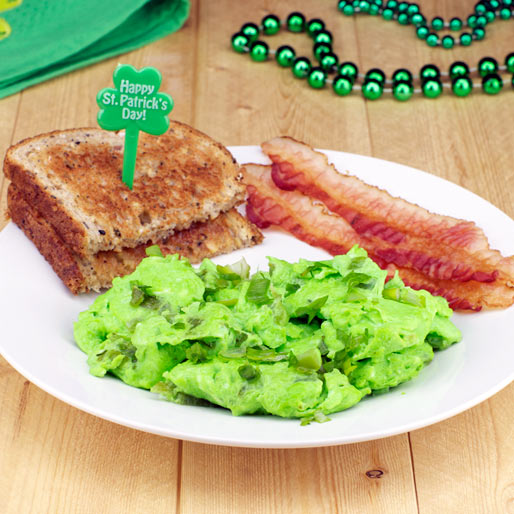 How To Make A Green Egg Scramble

In a paper or Styrofoam cup, stir the water and food coloring together. Set aside.

In a lightly greased frying pan barely coated with olive oil, saute the green pepper until tender.

In a medium glass or metal bowl, beat eggs well. When color is uniform, add food coloring mixture and beat vigorously.

Lower heat to medium-low. Add egg mixture to green peppers. Cook slowly, breaking and scrambling the setting egg often as they cook.

Transfer eggs to serving plate and sprinkle each portion with finely chopped green onion.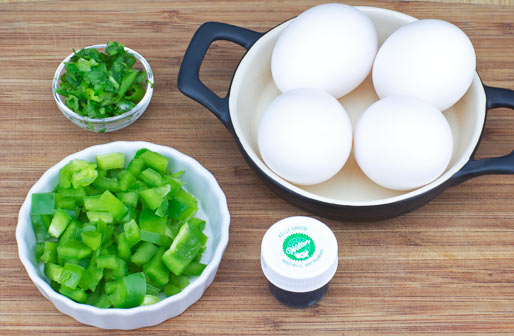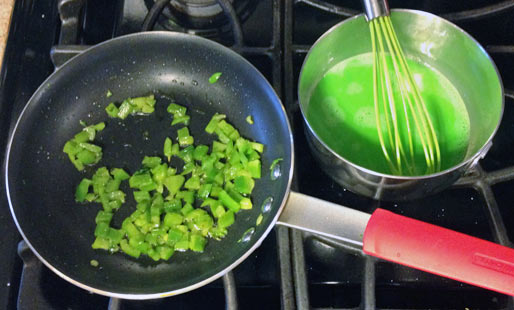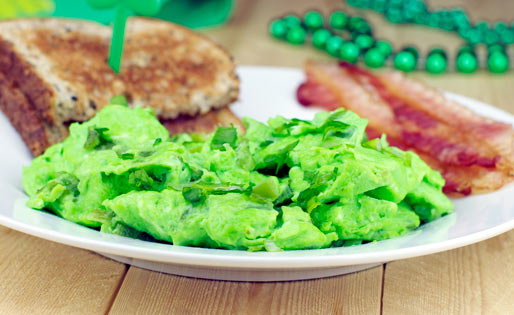 Also try recipes for Green Eggs And Ham and Green Egg Casserole.

Green scrambled eggs for St. Patrick's Day. They get their color from green peppers and a smidgen of food coloring.




Mr Breakfast would like to thank leprican_katie for this recipe.

Recipe number 1203. Submitted 3/9/2004.