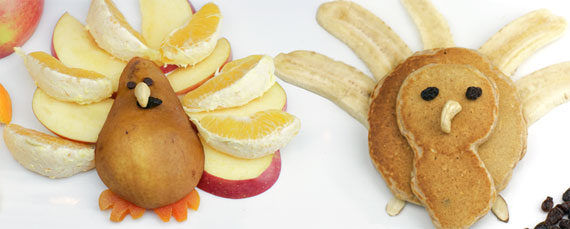 A couple Thanksgivings ago, I introduced you to the Pancake Turkey.  This year, I'd like you to meet Pancake Turkey II, a variation on the concept of pancake turkeys.  I'll also introduce you to a special, new Thanksgiving friend… the Fruit Turkey.
This post marks the first time I'm using Vine – the hip social platform where you share 6 second looping videos.  As it happens, that just enough time to make breakfast turkeys come to life.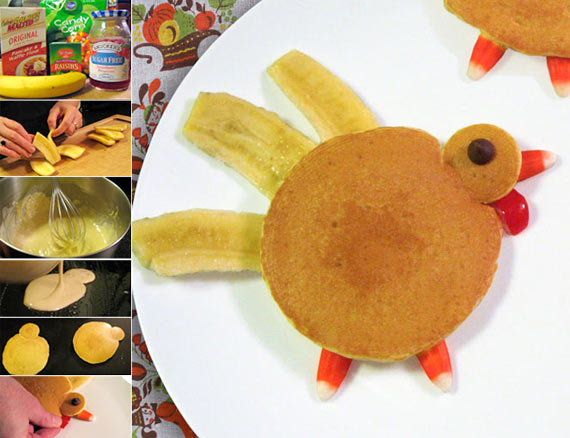 This (above) is the first pancake turkey I ever made. For this gobbler, you need a pancake mix (or homemade pancake batter), a banana, candy corn, a chocolate chip or a raisin and a maraschino cherry or a small dollop of red jam.  You can get complete instructions right here.