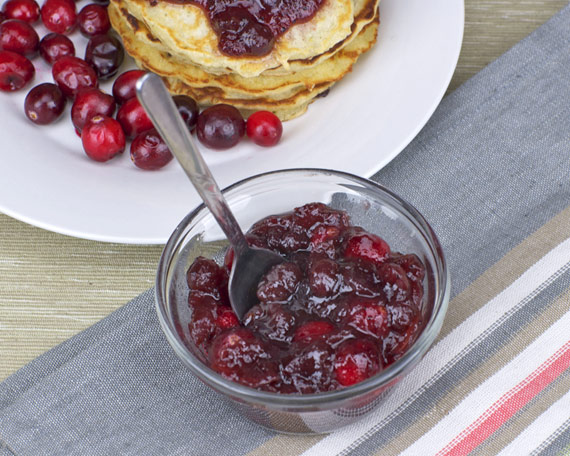 It's there for every Thanksgiving dinner and it's there after every Thanksgiving dinner.  It's the one holiday staple you can count on being in your refrigerator the next day.  The concept of having cranberry sauce with meat and potatoes is cemented in our holiday traditions.  It's on the table.  It's pretty.  But, it's often unused.  Maybe it's a matter of tradition not keeping up with tastes.  I'll have gravy on my turkey and potatoes for Thanksgiving.  If I want a berry compote with my meat, I'll go to IKEA later.
You know what I'm thankful for this Thanksgiving? Leftover cranberry sauce!  I've begun watching it during holiday dinners – eyeing it like the last piece of of chocolate in the box – hoping that nobody takes too much.  Because I know… cranberry sauce is better for breakfast than it is for dinner.  There are few hard truths you can rely on in this life.  That's one of them.
So whether you're reading this the day after a holiday or you're finally ready to use that can that's been in your cupboard for two years… get ready.  These are the 10 best ways to use cranberry sauce for breakfast.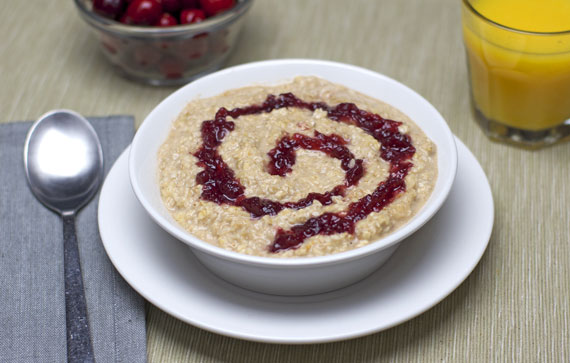 #1. Swirl it into your oatmeal.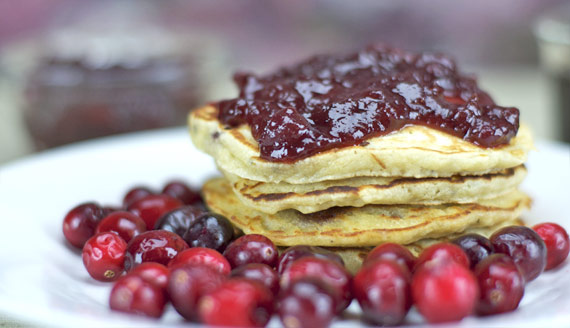 #2. Put it on pancakes. (Recipe: Cranberry Sauce Pancake Topping)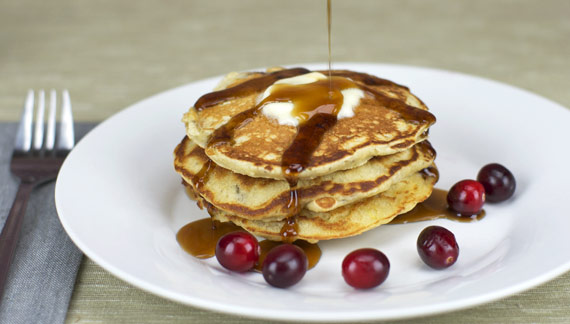 #3. Put it in pancakes. (Recipe: Cranberry Sauce Pancakes)