Banana Honey Breakfast Blast

(3 servings)

1 1/2 cups vanilla soy milk (or regular reduced fat milk)
2 large bananas
1 cup yogurt (plain or vanilla - frozen works great)
1/4 cup clover honey
1/2 teaspoon vanilla extract
1/8 teaspoon ground nutmeg
This is a smoothie for banana lovers. It's not an exciting smoothie, but it does seem to amplify everything that's good about bananas. I did find the amount of honey to be excessive. You can sweeten it fine with just a singe Tablespoon of honey. I actually improved my smoothie by mistake. While taking photos, the smoothie become flat looking like milk. I ran it through the blender again and dusted it again with nutmeg. That extra nutmeg made a world of difference. So I recommend mixing an 1/8 teaspoon in the smoothie and dusting it with additional nutmeg when serving. (Recipe submitted in 2003. It was tested and photographed in November 2013.)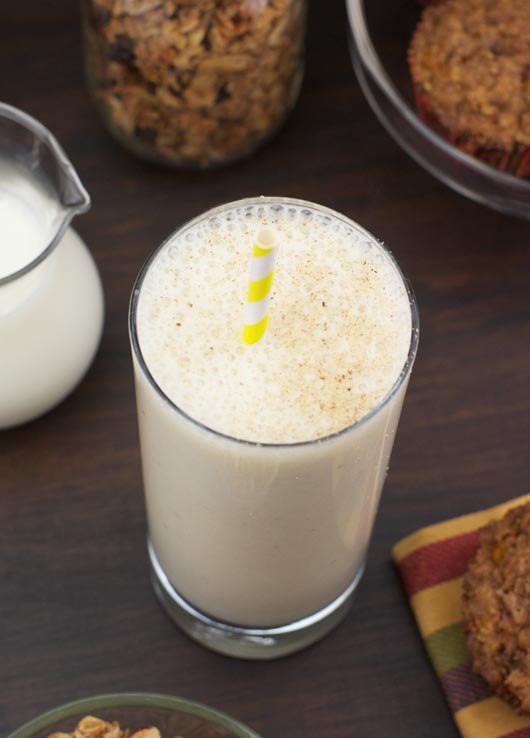 How To Make A Banana Honey Breakfast Blast (Smoothie)

Basically, you just chuck everything in the blender. It takes about 30 seconds. Get it good and smooth and then serve with a little sprinkle of ground nutmeg for looks.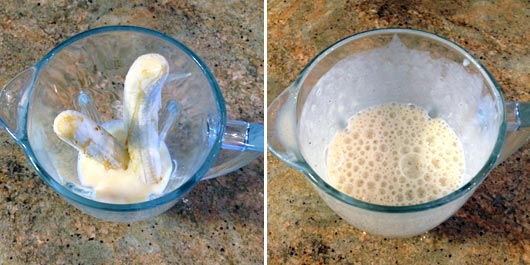 Note From Recipe Submitter:

It wasn't very healthy of me but I once made this with ice cream instead of yogurt. It's fantastic both ways.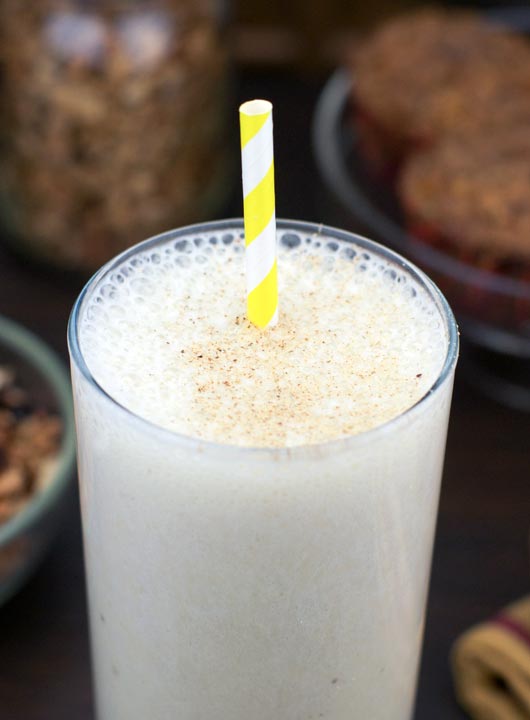 A smoothie that highlights the flavor of banana by sweetening it with honey and adding a bit of vanilla and nutmeg.




Mr Breakfast would like to thank SweetHoney for this recipe.

Recipe number 999. Submitted 5/24/2003.