Apricot Honey Oatmeal

(4 servings)

3 and 1/2 cups water
3/4 cup chopped dried apricots
1/3 cup honey
2 Tablespoons brown sugar
3/4 teaspoon ground cinnamon
1/4 teaspoon salt (optional) 2 cups Quaker Oats (quick or old fashioned
uncooked)
1 teaspoon vanilla
After making this oatmeal twice, I've adjusted the recipe a little bit. It originally called for 1/2 cup of chopped dried apricot. I've increased that to 3/4 cup because the apricot flavor isn't very noticeable at the lesser amount. You could even do a full cup as the dried fruit softens to really nice texture in the boiling water. Besides that, I added brown sugar and vanilla and bumped up the cinnamon a notch. With these changes (reflected in the ingredients above), I think you'll find this a flavorful, heart-healthy way to start your day.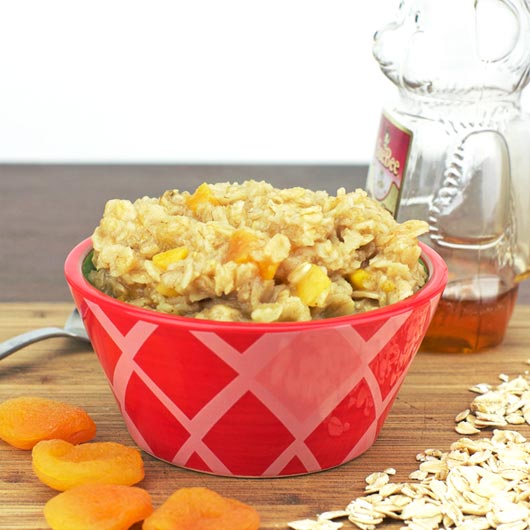 How To Make Apricot Honey Oatmeal

In 3-quart saucepan, bring water, apricots, honey, brown sugar, cinnamon and salt to a boil.

Stir in oats; return to a boil.

Reduce heat to medium; cook about 1 minute for quick oats (or 5 minutes for old fashioned oats) or until most of liquid is absorbed, stirring occasionally.

turn off heat, stir in vanilla and let stand until you get your desired consistency.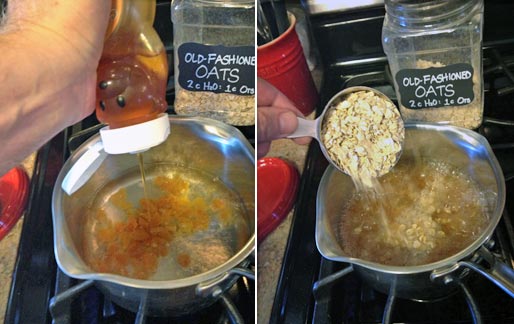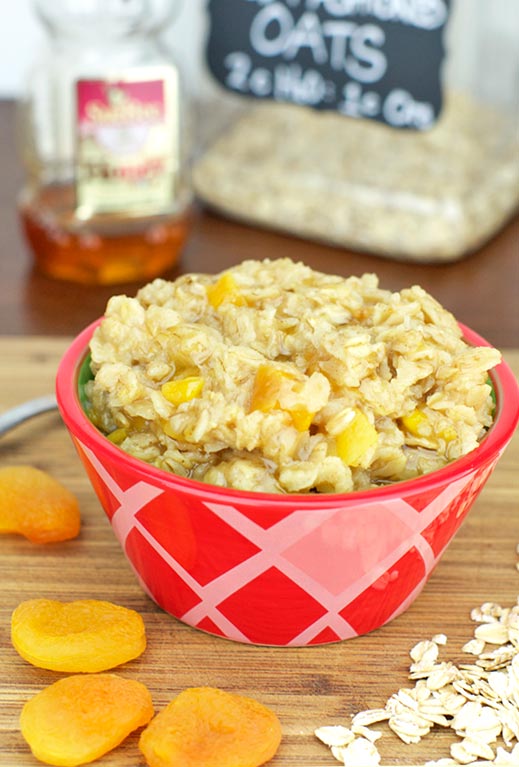 You can substitute the apricots with any dried fruit you like. You can also do half milk and half water for creamier oatmeal. Enjoy!




Mr Breakfast would like to thank SweetHoney for this recipe.

Recipe number 998. Submitted 5/24/2003.