Coffee Latte Shake

(1 serving)

1 cup double strength cold coffee
1 cup cold milk
10 ice cubes
1/3 packet chocolate pudding mix
2 Tablespoons cocoa powder
hazelnut creamer - to taste
sugar or Splenda - to taste
This recipe received a couple glowing reviews from people who tried it. I made it once with the ingredients exactly as submitted (above) and found it a bit watery. The next time I made it, I dissolved 2 teaspoons of instant coffee in 3 Tablespoons of hot water and I used that homemade coffee extract to replace the full cup of coffee. I found that to be the better of two attempts. In both cases, the pudding added a fun touch of chocolate. If you have a flavored creamer, I'd definitely add a Tablespoon or two. Additional sugar probably isn't necessary for most people. (This recipe was submitted in 2003. It was tested and photographed in September 2015.)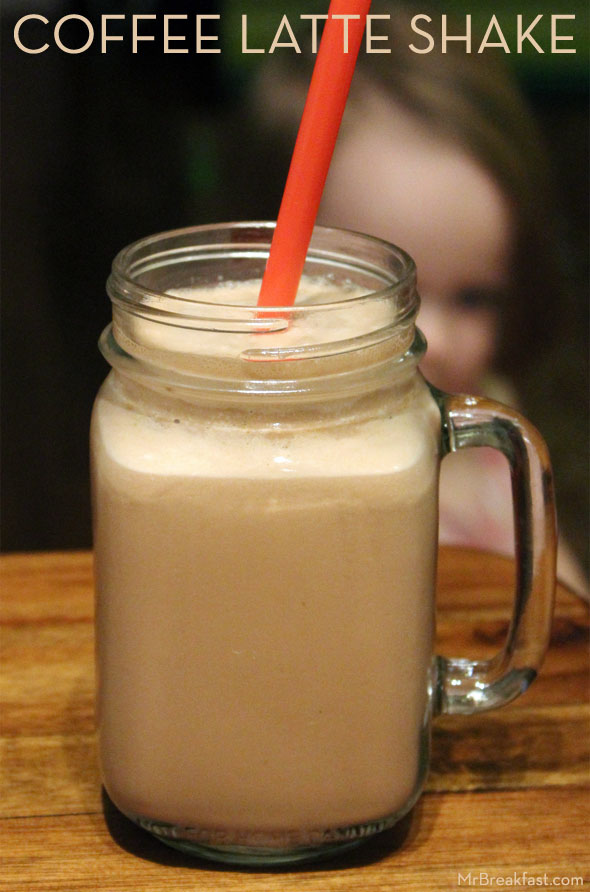 How To Make A Coffee Latte Shake

Put all of the above in a blender. Press liquefy and pulse it until you don't hear ice cubes drop to the bottom anymore. Drink with a smile on your face.

Note From Mr Breakfast:
This recipe was sent to me by a breakfast lover named Christi. Christi says, "This kicks my butt in gear in the morning. Makes enough for a HUGE glass for one tired dragged out mom." Thanks Christi!


This cold mocha coffee smoothie is a great way to start the day. The secret ingredient is chocolate pudding mix.




Mr Breakfast would like to thank Glowbug for this recipe.

Recipe number 976. Submitted 5/14/2003.