Willie's Baked Eggs

(6 servings)

6 teaspoons butter or margarine
6 large eggs
6 teaspoons Cheddar or Jack cheese - grated
6 teaspoons bacon - cooked and crumbled
6 teaspoons parsley - finely minced
Worcestershire sauce - to taste
Creole seasoning - to taste
This recipe was submitted to the site way back in 2003 by a guy named... you guessed it... Willie. I tested the recipe this morning with a minimal amount of changes. I used a combination of minced red pepper, parsley and chives instead of just parsley. I doubled the amount of cheese and bacon. Rather than just placing the butter in the bottom of the muffin cup, I greased the bottom and sides of the cups with the same amount of butter. With those changes, this is a terrific recipe. At 14 minutes, the yolks were still slightly runny. At 18 minutes, they were cooked through completely. (This recipe was tested and photographed in March 2014.)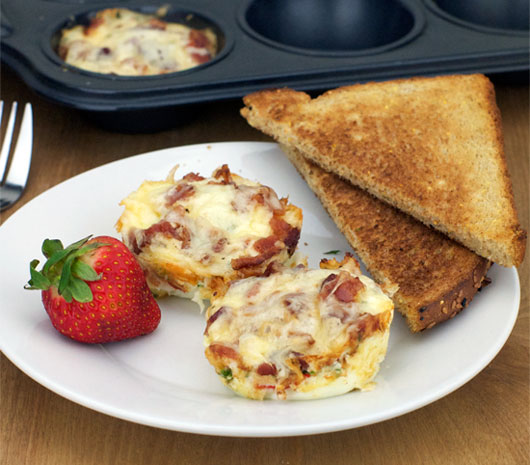 How To Make Willie's Baked Eggs

Place 1 teaspoon butter or margarine in each cup of a 6-cup non-stick muffin tin.

Break an egg into each cup.

Sprinkle each egg with l teaspoon each grated cheese, crumbled bacon and minced parsley.

Add Worcestershire and Creole seasoning to taste.

Bake at 350 degrees for 15 to 20 minutes or until done.

Run a knife around the edge of each egg and remove from cup with two forks onto serving plate.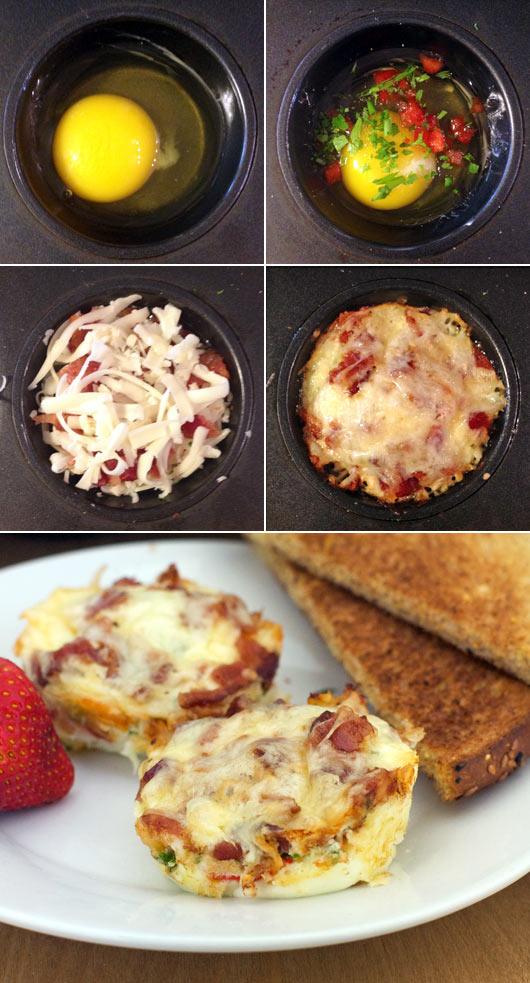 Notes From Recipe Submitter:
Chef Willie came up with a real winner this time! 3 slices of cooked bacon should give you the amount of crumbled bacon you need.

Easy to assemble muffin cup baked eggs with Cheddar (or Jack) cheese, bacon and seasonings.




Mr Breakfast would like to thank taintfair for this recipe.

Recipe number 924. Submitted 4/1/2003.