Mexican American Omelet

(2 servings)

3 large eggs
1/8 teaspoon salt
1 dash pepper
2 slices American cheese - halved
2 Tablespoons salsa
2 Tablespoons green chilies - chopped
2 Tablespoons mushrooms - chopped
additional salsa and sour cream (optional)
This is a tasty, fairly-standard omelet that don't require a lot of effort. I ended up using 2 extra-large eggs instead of 3 large eggs just because that's what I had in the refrigerator. I know the whole concept behind this omelet is that American cheese plus salsa and chilies equals a Mexican American dish. But I sort of cheated and used Cheddar cheese. That tells us that this omelet recipe is cool because it welcomes substitutions as needed or desired. The only change I would make in the future would be to saute the chili peppers and mushrooms first - just enough to soften them. (This recipe was submitted in 2003. It was tested and photographed in January 2014.)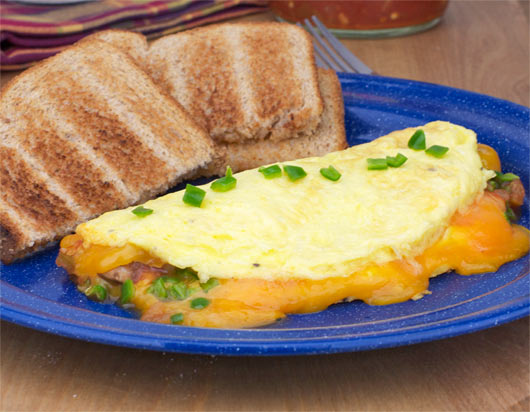 How To Make A Mexican American Omelet

In a small bowl, beat the eggs, salt and pepper.

Coat a 10-inch skillet with cooking spray and place over medium heat. Add egg mixture. As the eggs set, lift the edges, letting uncooked portions flow underneath.

When the eggs are nearly set, place cheese, salsa, chilies and mushrooms over half of the eggs. Fold the omelet in half with a spatula. Cover and let stand for 1 or 2 minutes until the cheese is melted.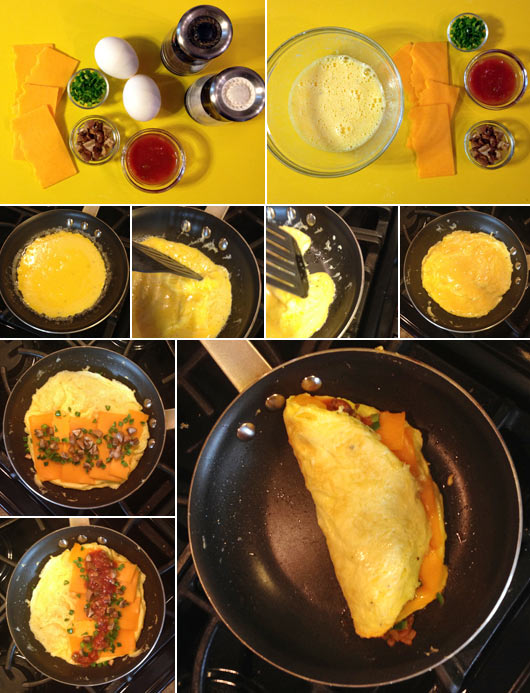 Serve with additional salsa and sour cream if desired.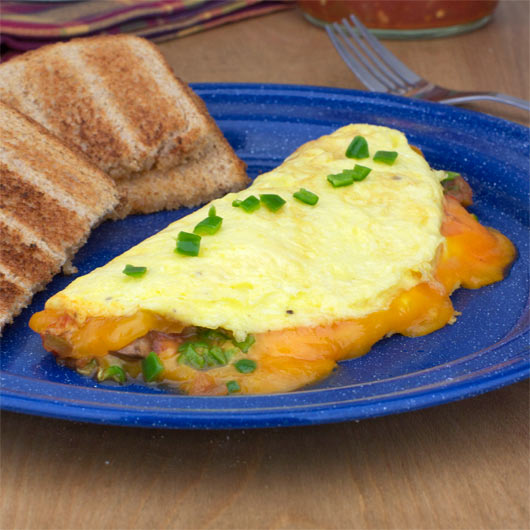 This omelet has chilies and salsa which are common in Mexican omelets and American cheese and mushrooms which you find in omelets in the U.S. It's an international coalition of flavors.




Mr Breakfast would like to thank taintfair for this recipe.

Recipe number 921. Submitted 4/1/2003.