Acapulco Baked Eggs

(1 serving)

8 large eggs
2 Tablespoons butter or margarine
6 Tablespoons milk
3/4 teaspoon salt
1/4 teaspoon pepper
2/3 cup shredded extra-sharp cheddar
4 ounces can green chiles - chopped
tomato sauce or taco sauce (optional)
sliced tomatoes for garnish (optional)
I wish the photos of this one turned out a little better. What looks like a big, crazy egg patty is actually quite an impressive recipe. The flavor was great: plenty of cheese with just the right amount of heat. The texture was somewhere between traditional baked eggs and tender scrambled eggs. It was very easy to make. What I liked best was that it puffed up and made it look and feel as if I used twice the number of eggs. I'm not really sure what these eggs have to do with Acapulco, but you could name these Detroit Ghetto Baked Eggs and they'd still be super delicious. Please see cooking notes following the recipe. (Recipe submitted in 2003. It was tested and photographed in October 2013.)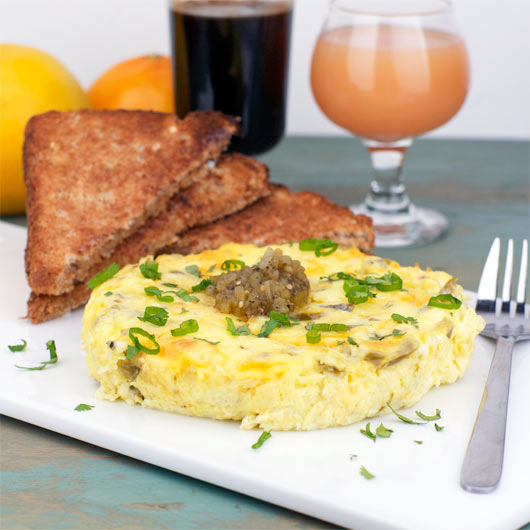 How To Make Acapulco Baked Eggs:

Put butter in 8" square baking pan. Set in 350~ oven to melt. Shake pan to distribute butter evenly. Slightly beat eggs, milk, salt and pepper.

Pour into pan. Bake at 350 for 10 minutes or until eggs begin to set.

Sprinkle with cheese and chiles . Draw a wide metal spatula across bottom of pan several times to break up mixture. Bake, breaking up mixture again several times, for 5 more minutes or until of desired doneness.

Serve with tomato sauce, ketchup or chili sauce, if used. Garnish with sliced tomatoes.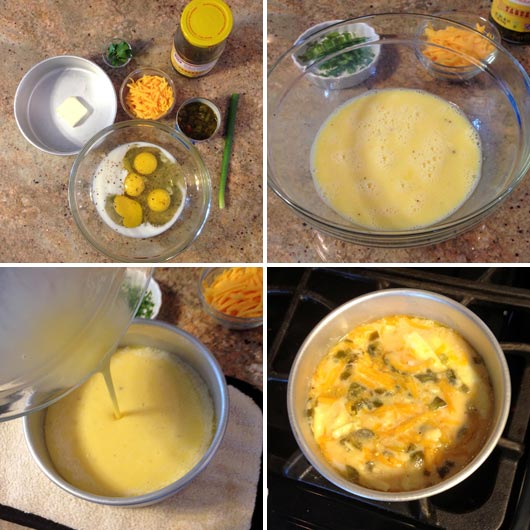 Cooking Notes:

For the eggs in the the photos, I actually halved the recipe. I used a 6-inch round pan instead of the recommend square pan. I found that it took closer to 8 minutes for the eggs to set after they'd been stirred the first time. I also gave it 2 minutes under the broiler just to be absolutely sure the top would be completely set. I garnished the baked eggs with chopped green onion, cilantro and salsa verde.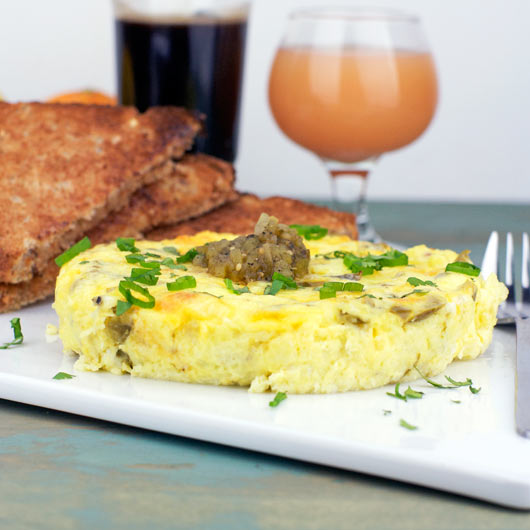 Sharp Cheddar cheese and chopped green chili peppers make this egg dish delicious. Top with your favorite taco sauce for even more south of the border flavor.




Mr Breakfast would like to thank MiniMidgy for this recipe.

Recipe number 908. Submitted 3/29/2003.