Apple And Raisin Oven Pancake

(6 servings)

1 large baking apple - cored and thinly sliced
1/3 cup golden raisins
2 Tablespoons brown sugar - packed
1/2 teaspoon ground cinnamon
4 large eggs
2/3 cup milk
2/3 cup all-purpose flour
2 Tablespoons margarine or butter - melted
powdered sugar - optional
Preheat oven to 350 degrees.

Spray a 9-inch pie plate with nonstick cooking spray.

Combine apple raisins, brown sugar and cinnamon in medium bowl. Transfer to prepared pie plate.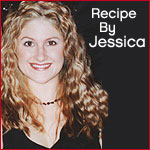 Bake uncovered 10 to 15 minutes or until apple begins to soften. Remove from oven increase temperature to 450 degrees.

Whisk eggs, milk, flour, and margarine in medium bowl until blended. Pour batter over apple mixture.

Bake 15 minutes or until golden brown.

Serve sprinkled with powdered sugar if desired.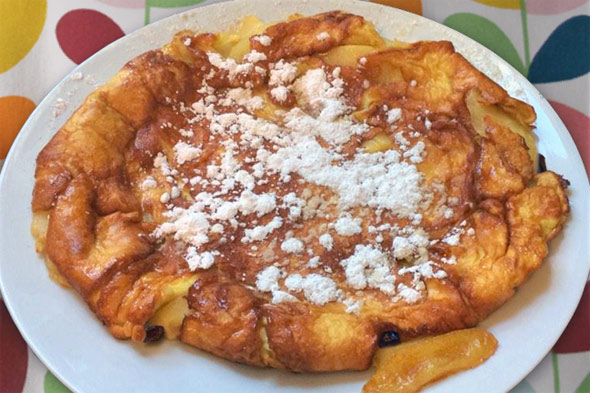 A delicious oven-baked pancake that's easy to make. It gets a lot of flavor from sliced apple, raisins, brown sugar and cinnamon.




Mr Breakfast would like to thank IMHBMAMA for this recipe.

Recipe number 895. Submitted 3/29/2003.