Texas Breakfast Casserole

(8 servings)

1 can refrigerated crescent rolls
1 pound sausage - cooked and and crumbled
fresh mushrooms - sliced
3/4 pound Monterey Jack or Cheddar cheese - grated
6 large eggs - beaten
1 can cream of onion soup
This casserole was easy to make, really tasty and very filling. I followed the directions as submitted, except that I used Cream of Mushroom soup instead of Cream of Onion. I searched two grocery stores for Cream of Onion soup and came up empty. The thing I found most interesting about this recipe was how the crescent roll crust crept up the sides of the pan while cooking - creating a complete crust instead of just a bottom layer. Final Verdict: Texas-sized satisfaction for a Texas-sized appetite. (This recipe was submitted in 2003. It was tested and photographed in April 2014.)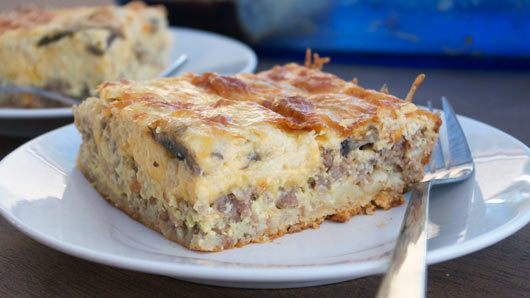 How To Make A Texas Breakfast Casserole

Line a 13 x 9 inch Pyrex dish with the rolls, sealing perforations. Cover with sausage (drained of excess grease), mushrooms and half of the cheese. Mix eggs with the soup and pour over the casserole.

Sprinkle remaining cheese on top. Chill overnight.

Bake at 350 degrees for 1 hour.

Note: For variation, you can use cooked and crumbled bacon or bite-sized pieces of ham instead of sausage.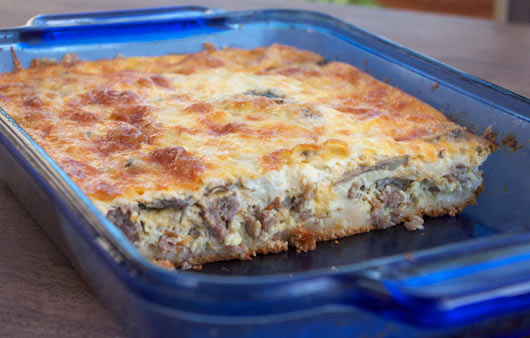 Cooking Notes From Mr Breakfast:

For the crescent rolls, you unroll each roll and line the bottom of the pan with strips of dough. I used an 8 ounce tube which lined the bottom and also ran up the sides about 3/4 inch.

I found the 4 sliced large button mushrooms made one layer of fresh mushrooms.

In my neighborhood, cream of onion soup is hard to find. Cream of mushroom, cream of chicken and cream of celery all add unique, delicious flavors if you're unable to find cream of onion.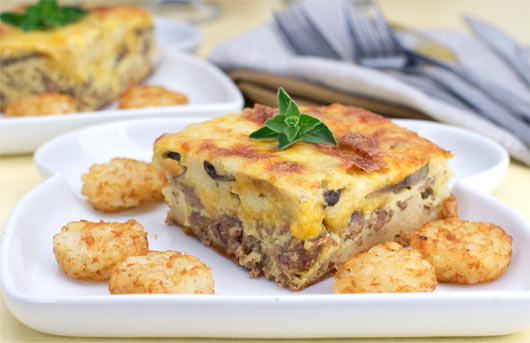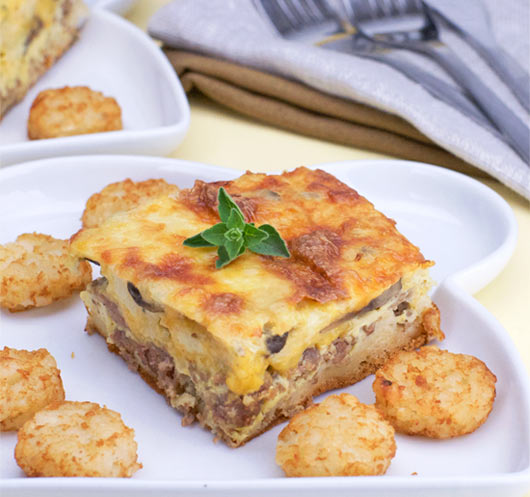 Yee ha! Howdy pardner, I hope you've got a big case of the hungries. This easy-to-make casserole is meant to satisfy big appetites.




Mr Breakfast would like to thank holli for this recipe.

Recipe number 804. Submitted 3/27/2003.