Brown Sugar Pancake Roll-ups

(8 servings)

brown sugar
pancake mix
butter - optional
Make pancakes with pancake mix as directed by the package. Once cooked, cover one side of pancake completely in brown sugar. Roll up and serve.

Yum.

Suggestion: You can also to try rubbing the pancake with a stick of butter first so the brown sugar has something to stick to.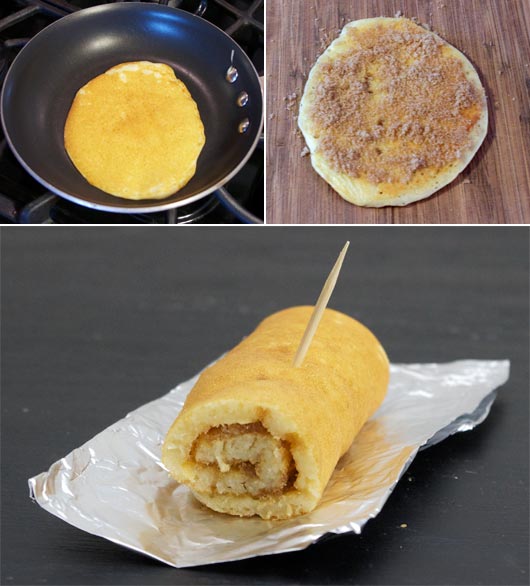 Notes From Mr Breakfast:

This is really more of an idea than a recipe, albeit a kind of cool idea. If you got here looking for pancakes made from scratch, I suggest that you use this reliable homemade pancakes recipe and then follow the directions as submitted on this page.

If you do make this, I'd strongly recommend smearing the pancake with butter before you sprinkle on the brown sugar. Without butter, the inside is a bit grainy. With butter, the inside is slightly gooey (which is nice).

This "recipe" was submitted in 2003. It was tested and photographed in March 2014.

This is a very easy way to turn a box of pancake mix into a kid-friendly treat.




Mr Breakfast would like to thank fairyprincess_a for this recipe.

Recipe number 798. Submitted 3/11/2003.