Eggnog Coffee

(1 serving)

20 ounce cup of coffee
3 ounces (store bought) pasteurized eggnog
sugar and/or cinnamon (optional)
Brew your favorite "unflavored" large cup 'o joe (coffee). Add as much Eggnog as you'd like, instead of milk or cream. Add sugar if you choose. Sprinkle with cinnamon to your liking. Sip and Savor.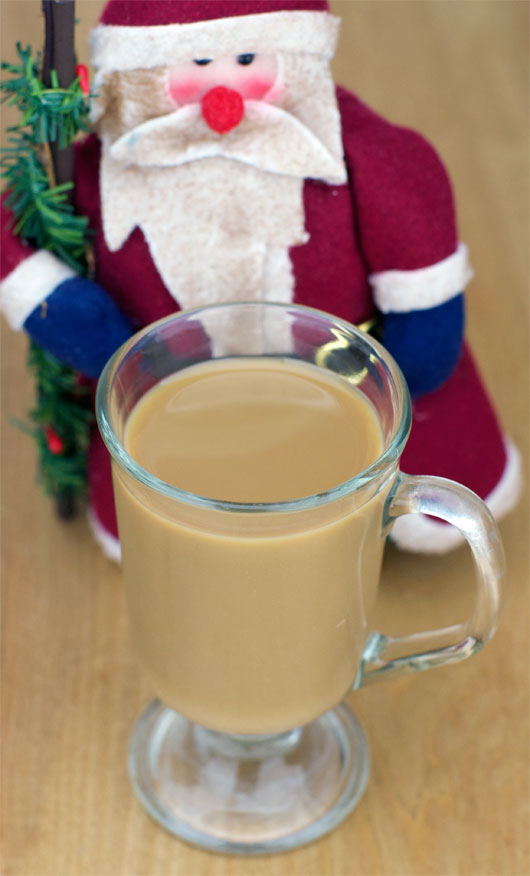 Add a taste of the holidays to your normal morning routine. Nutmeg, cinnamon and caffeine... good morning!




Mr Breakfast would like to thank my1995harley for this recipe.

Recipe number 768. Submitted 1/12/2003.