Apple Cider Shake

(3 servings)

2 cup apple cider
2 cup vanilla ice cream
2 Tablespoon honey
1/2 teaspoon cinnamon
1/4 teaspoon nutmeg
Wow! I can't really recommend this recipe for breakfast (due to the ice cream), but if you want a dessert or treat that tastes like frozen apple pie a la mode in a glass... this is it. I'd suggest that you skip the honey, because it's plenty sweet enough without it. For a healthier version, you could replace the ice cream with low fat vanilla yogurt and maybe a banana. But for taste, this is right on the money as originally written. (This recipe was submitted in 2003. It was tested and photographed in June 2017.)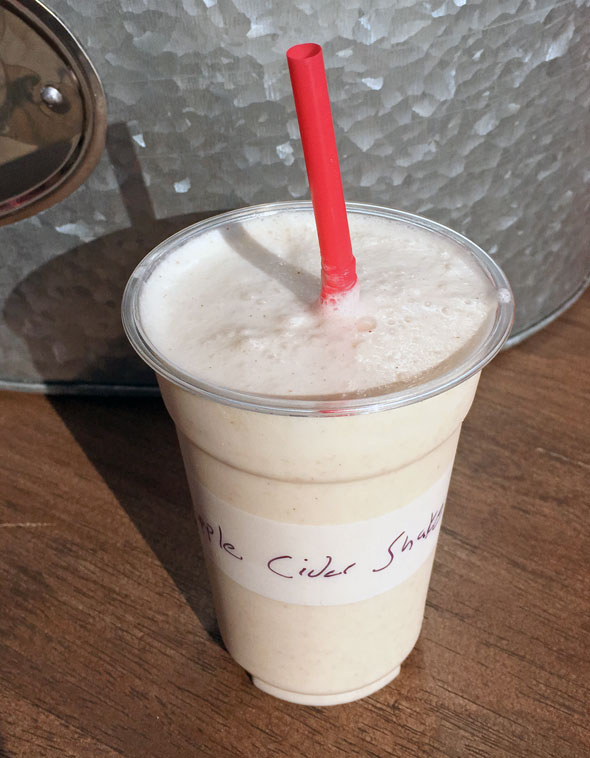 How To Make An Apple Cider Shake

Blend all ingredients together, except the nutmeg.

Pour into glasses.

Sprinkle nutmeg on top.

Garnish with cinnamon stick, if desired.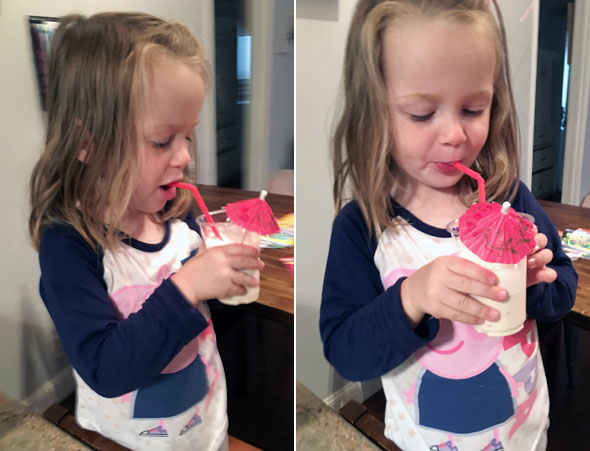 Maybe seems odd for a breakfast drink, but it's a great one for a winter weekend morning or during the holidays.




Mr Breakfast would like to thank astrometrics for this recipe.

Recipe number 766. Submitted 1/11/2003.