Banana Muffins

(6 servings)

2 cups all-purpose flour
1 teaspoon baking soda
1 teaspoon baking powder
1/8 teaspoon salt
3 Tablespoons sugar
1 large egg - beaten
1 cup soy milk
3 Tablespoons vegetable or canola oil
3/4 cup mashed banana
Preheat oven to 375 degrees.

Grease a muffin tin, or you can use paper muffin cups.

Combine flour, baking powder, soda, salt and sugar.

In another bowl, combine egg, soy milk and oil.

Add this mixture to the bowl of dry ingredients.

Blend in bananas.

Pour in batter to fill 2/3 of each cup. Bake at 375 degrees until toothpick comes out clean -- about 20-25 minutes.

Remove tins to a cooling rack.

Let cool in tins for 5 minutes.

Serve immediately with softened butter or your favorite "not butter" substitute.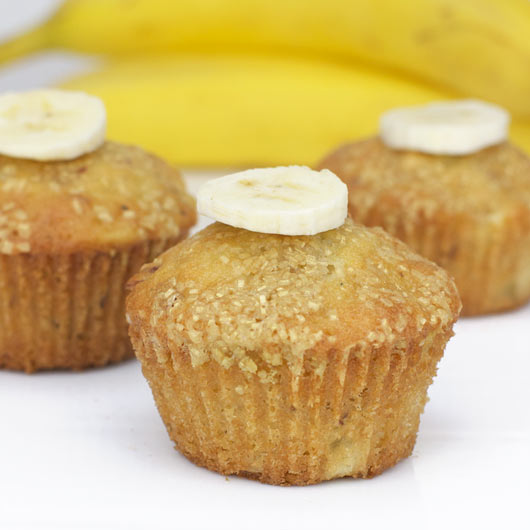 Cooking Notes:

For a little more flavor, consider adding 1 teaspoon of vanilla extract to your wet ingredients or 1/2 teaspoon of cinnamon to your dry ingredients.

If you don't use paper cups, you may wish to use a greased knife to cut around each cup for easy release when tapping out the muffins.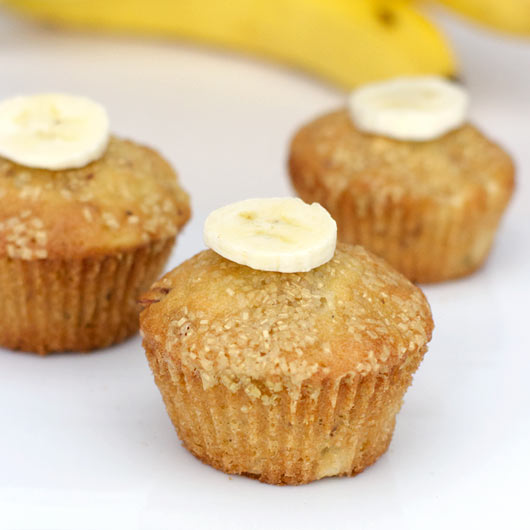 A basic banana muffin where the banana is the star. This is a great way to use up banana that getting overly ripe and browning.




Mr Breakfast would like to thank astrometrics for this recipe.

Recipe number 755. Submitted 1/11/2003.