Eggnog Smoothie

(1 serving)

1 cup icy cold eggnog
1 cup cold chopped fruit (bananas and strawberries work great)
1/4 cup brandy or rum
5 or 6 ice cubes
I really liked this smoothie. I used 2 bananas for my fruit component. I also added a couple Tablespoons of vanilla yogurt so it would be a super smooth smoothie. I reduced the brandy to just 1 Tablespoon so I'd get the flavor with no chance of getting loopy. This is a refreshing recipe that I'd consider serving at a holiday brunch. Good stuff! (This recipe was submitted in 2002. It was tested and photographed in December 2013.)


How To Make An Eggnog Smoothie

Combine all ingredients in a blender; cover and blend until smooth. Pour into a large chilled glass of your choice; garnish with a slice of the fruit used in the smoothie. and a sprinkle of nutmeg.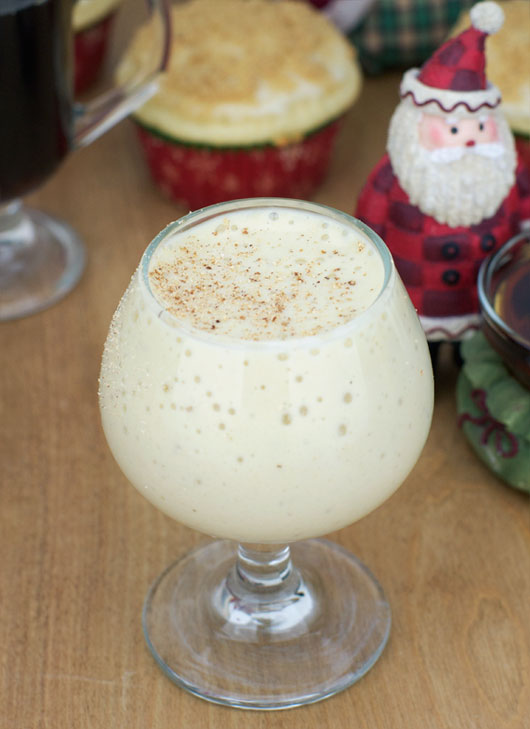 Good holiday drinkin' - great for parties. There is liquor in the recipe so have a fun and safe brunch.




Mr Breakfast would like to thank football for this recipe.

Recipe number 738. Submitted 12/12/2002.