Eggnog Muffins

(24 servings)

1 and 1/2 cups eggnog
1/2 cup rum
4 cups all-purpose flour
2 Tablespoons baking powder
1 teaspoon salt
1 and 1/3 cups sugar
2 large eggs
2/3 cup canola oil
1 teaspoon nutmeg
The comments for this recipe have been mixed since it was originally posted in 2002. Everyone loved the flavor, a few thought the muffin was perfect, but some thought it was too dry. I've left the original recipe here because of the good reviews, but I'm also attaching a new alternate version below guaranteed not to be as dry. I topped my muffins with an eggnog icing (see below) and crushed gingerbread cookies. (The adjusted version of this recipe was tested and photographed in December 2013.)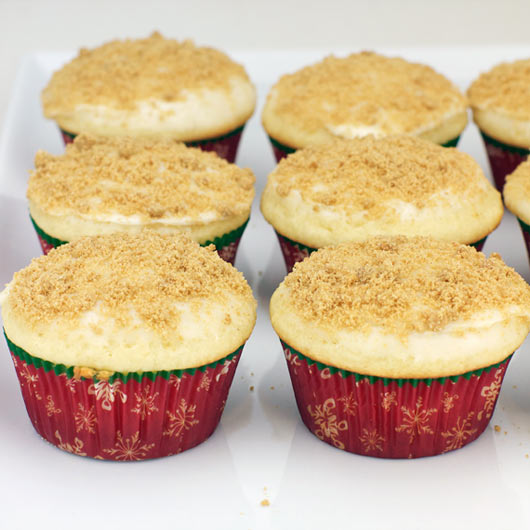 In a large mixing bowl, sift together the dry ingredients. Stir in egg, oil, eggnog and rum.

Fill greased or paper-lined muffin cups about 3/4 full. Sprinkle tops with nutmeg. Bake for 20 minutes at 350 degrees.

Makes 20 to 24 muffins.




Eggnog Muffins (Adjusted Version)

3 and 1/2 cups all-purpose flour
1 Tablespoon + 1/2 teaspoon baking powder
1 teaspoon salt (omit if using salted butter)
1 and 1/3 cups sugar
1 and 1/2 cups eggnog
1 6-ouce container vanilla yogurt
1 Tablespoon rum
2 large eggs
1/2 cup butter - melted and cooled
2 Tablespoons canola oil

Makes 18 regular size muffins.

In a large bowl, mix together the flour, baking powder, salt (if using) and sugar.

In a separate bowl, beat the eggs. Stir in the eggnog, yogurt, rum, melted butter and canola oil.

Add the wet ingredients to the dry ingredients and mix gently just until the dry ingredients are completely moistened.

Fill prepared muffin cups about 3/4 full.

Bake at 350 degrees for 20 to 25 minutes.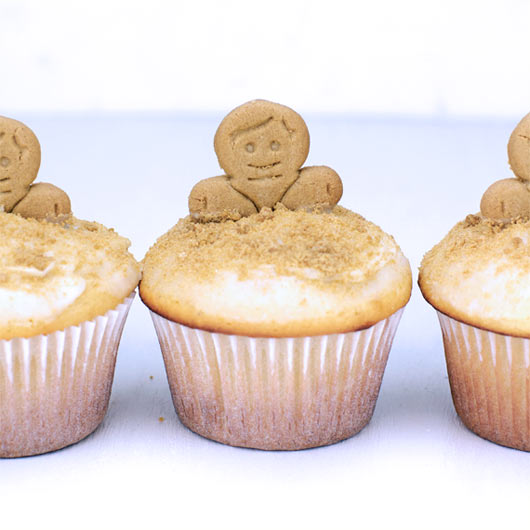 Cooking Notes:

For my muffins (adjusted version), the batter made 12 regular muffins and 3 jumbo muffins. The regular muffins took 21 minutes to cook. The jumbos took 32 minutes.

For my topping, I made an eggnog icing (2 cups powdered sugar + 4 Tablespoons eggnog). I dipped the tops of the cooled muffins in the icing and then sprinkled on pulverized gingerbread cookies. I used 5 cookies.

A real holiday treat you can serve any time of year! Use nutmeg sparingly. A little goes a long way.




Mr Breakfast would like to thank football for this recipe.

Recipe number 737. Submitted 12/12/2002.