Peanut Butter PinWheels

(2 servings)

4 Tablespoons peanut butter (smooth or crunchy)
2 Tablespoons granola
2 Teaspoons honey
2 Tablespoons dried cranberries (or raisins)
2 flour tortillas
I thought this was great... and I'm an adult. I'm betting that most kids would like it even more than I did. It takes about 1 minute to make. It's so easy to prepare, you could get little kids involved in making it. The crunchy granola is an interesting touch that gives each bite a unique texture. I did find myself using closer to 3 Tablespoons of peanut butter per tortilla. Final Verdict: Fun to make, fun to look at and fun to eat. (This recipe was submitted in 2002. It was tested and photographed in November 2014.)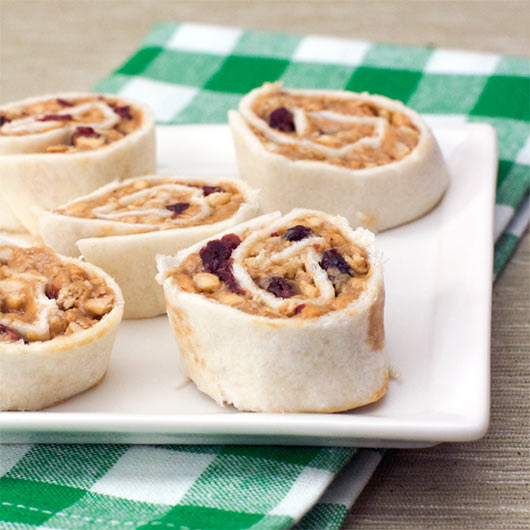 How To Make Peanut Butter PinWheels

Spread 2 Tablespoons peanut butter on each tortilla, spreading to the edges. Sprinkle each tortilla with 1 Tablespoon granola, 1 Tablespoon dried cranberries, and drizzle each with 1 teaspoon honey. Roll up tortillas lengthwise and slice into spirals. Lay out "pinwheels" flat on a plate and serve.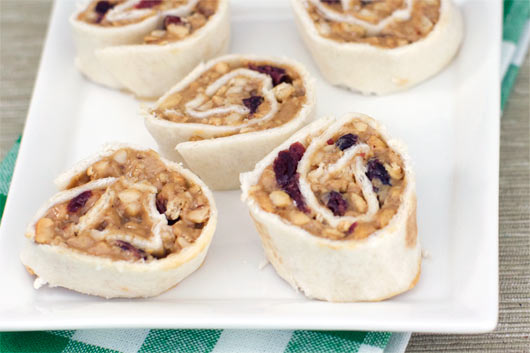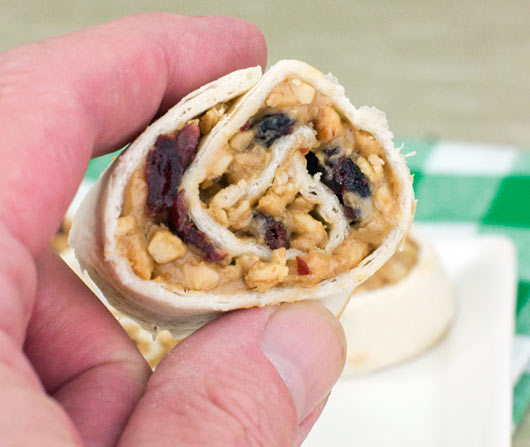 These make a nutrient dense breakfast that is quick and easy to make. They also make a great snack.




Mr Breakfast would like to thank jymacrossin for this recipe.

Recipe number 695. Submitted 10/11/2002.