Butter Pecan Muffins

(10 servings)

1 and 1/2 cups self-rising flour - sifted
1 cup pecans - chopped
1/2 cup brown sugar - packed
1 large egg
3/4 cup milk
1/4 cup butter or margarine - melted
1/2 teaspoon vanilla
Preheat oven to 400 degrees. Grease muffin tin or line cups with muffin papers.

Combine flour, pecans, and brown sugar in mixing bowl; set aside.

In another bowl, beat the egg; stir in milk, butter, and vanilla.

Add liquid ingredients all at once to flour mixture. Stir only until flour is moistened.

Fill muffin cups 2/3 full. Bake about 15 minutes or until golden brown.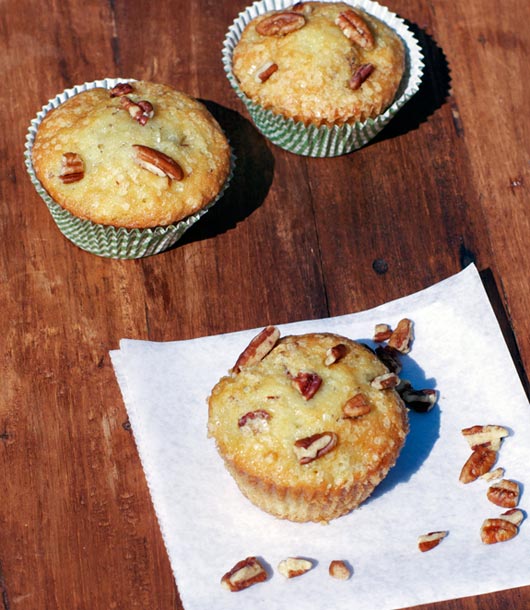 Cooking Notes:

Melt the butter first so it gets back to near room temperature before you use it.

To get the most flavor from the pecans, toast them in a frying pan until fragrant. Also let those cool before using.

If you don't have self-rising flour, you can use the same amount of all-purpose flour with 2 teaspoons of baking powder and 3/4 teaspoon salt mixed into it.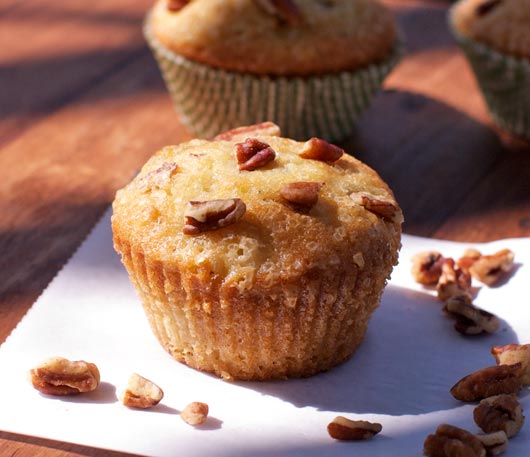 The ingredients are simple but the flavor of the finished muffins is wonderful. Pecans and butter were meant to be together.




Mr Breakfast would like to thank mnamullins for this recipe.

Recipe number 666. Submitted 9/17/2002.