Chocolate Brunch Waffles

(4 servings)

2 1/4 cups all-purpose flour
1/2 cup granulated sugar
1 Tablespoon baking powder
3/4 teaspoon salt
1 cup semi-sweet chocolate morsels
3/4 cup butter
1 and 1/2 cups milk
3 large eggs
1 and 1/2 teaspoons vanilla extract
I made these for a Sunday brunch and they were very well received. They had a lot of chocolate flavor but they weren't overly sweet - leaving room for all the sweetness that came from the toppings. I tried them with caramel sauce and whipped cream, but they were best served traditionally with butter and maple syrup (and a little whipped cream). A funny thing about these waffles was they they didn't emerge crisp from the waffle iron, but as they cooled while adding toppings, they became more crisp. This is a great recipe if you want to serve many waffles at once. Keep them warm in the oven (about 250 degrees) as you make more. The texture continues to improve as they rest. I'll be making these waffles many more times in the future. (This recipe was submitted in 2002. It was tested and photographed in September 2015.)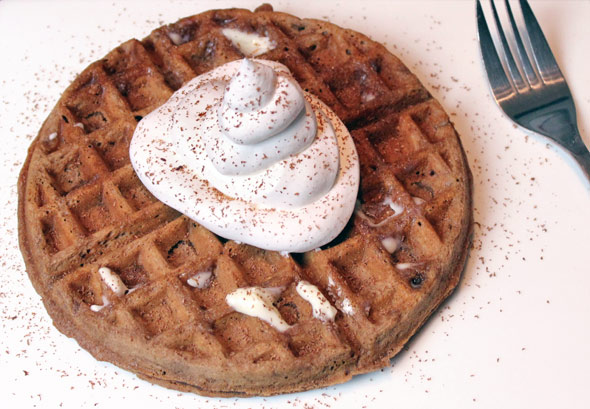 How to Make Chocolate Brunch Waffles

Combine flour, sugar, baking powder and salt in large bowl. Microwave morsels and butter in medium, microwave-safe bowl on high power for 1 minute; stir. Microwave at additional 10 to 20 second intervals, stirring until smooth. Cool to room temperature. Stir in milk, eggs and vanilla extract. Add chocolate mixture to flour mixture; stir (batter will be thick).

Cook in waffle maker according to manufacturer's directions. Serve warm with your choice of toppings.

Topping suggestions: whipped cream, chocolate shavings; sifted powdered sugar, fresh fruit, ice cream or any combination of these items.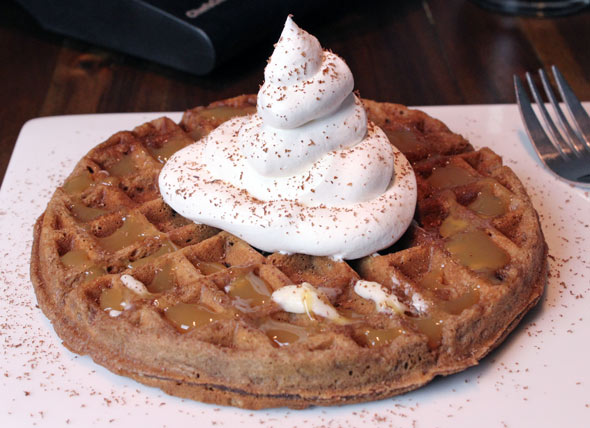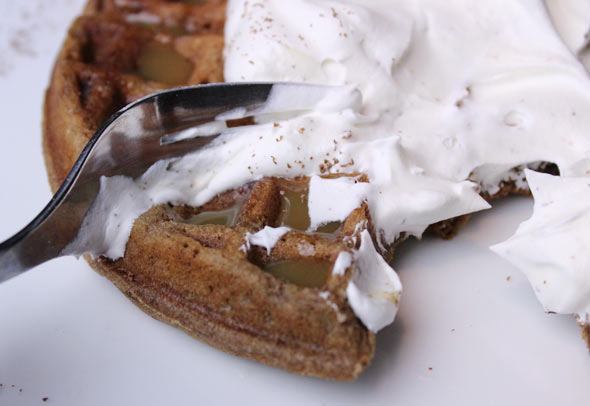 Real chocolate morsels make these waffles real good. Better than ones with cocoa powder I think. Makes 10 waffles.




Mr Breakfast would like to thank mommagibs for this recipe.

Recipe number 641. Submitted 9/15/2002.